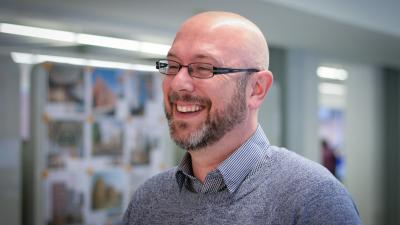 Director
Stephen Anderson
Stephen leads the practice's heritage team, specialising in projects that involve listed buildings and heritage assets and responding to their impact on place and local communities.
An architect since 2003, and with specific qualifications in architectural conservation, he is a passionate and enthusiastic project lead. He responds to the complexity offered by these projects with a creative, reasoned, and practical approach.
From strategic plans to reversing issues of condition, new design and project management, many of Stephen's projects are complex, sensitive and involve numerous stakeholders. His team are currently working on projects at World Heritage Sites, Scheduled Monuments, Heritage Action Zones, and listed buildings of all grades.
Stephen is an effective and enthusiastic advocate who is experienced in consultation and stakeholder engagement. Working with honesty and integrity, he easily develops strong relationships with clients and teams alike.
He is also driven by continuous improvement and has been instrumental in the adoption of BIM to conservation projects in Buttress and in the application of carbon reduction philosophies to existing buildings.
In addition to his role as architect, Stephen is also a National Lottery Heritage Fund Mentor and chair of a Heritage Development Trust.