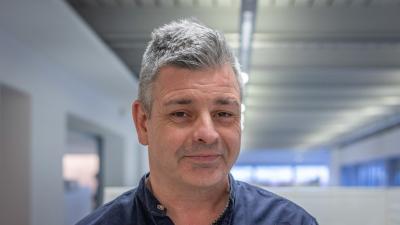 Managing Director
Gavin Sorby
Gavin is managing director at Buttress with experience in various sectors across the practice, with a specific focus on commercial projects.
Studio
Manchester and Leeds
Accreditations
AMP qualified
Gavin has been with the practice since qualifying as an architect in 1988 and has acted as managing director since 2010. He has seen the practice grow from just eight people to the AJ100 listed practice that it is today.
Gavin enjoys complex problems. His ability to understand things from different viewpoints is key both to making complex issues simple and to maintaining the quality of service delivered by Buttress.
He is a strategist whose keen attention to detail and ability to build strong relationships have been fundamental in the successful delivery of a number of high-quality commercial refurbishments, including some within listed buildings.