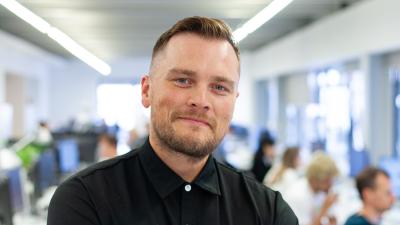 Associate, Architectural Technologist
Alex Scrimshaw
Alex is an experienced architectural technologist working within the practice's historic buildings team.
Studio
Manchester
Accreditations
MCIAT, CIAT Accredited Conservationist
Related articles
During his career, he has worked on many projects assessing condition and drawing technical details for repairs. He also manages technical design for significant adaption and remodelling of listed building projects, including museums, ecclesiastical and heritage sites. 
He works in a collaborative manner with design teams and clients alike, engaging with all stakeholders and has a keen interest in logistical planning and sequencing of complex projects.
Alex also leads Buttress' technical reviews, cascading knowledge of construction and technical detailing across our teams.