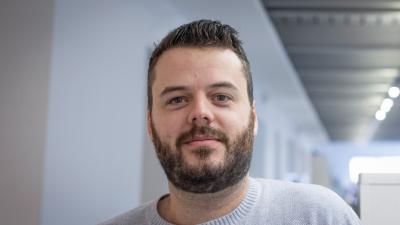 Associate Director
Ben Tabiner
Ben is an associate director at Buttress who is experienced in the design and delivery of projects across a range of sectors, including residential, commercial and education.
His broad experience gives him an in-depth understanding of design best practices, which helps to inform his residential design work.
He has previously led large estate renewal programmes as project architect and associate and works in an open and transparent manner, actively looking for ways in which to engage with clients and the community throughout the design process to help them shape and realise their vision.
Ben believes that architecture has the power to improve lives and is passionate about delivering well-designed, affordable and low-carbon homes. He has a particular interest in modern, sustainable methods of construction, including Passivhaus, AECB, and modular design.
Ben is passionate about promoting social value both within and outside of the practice. He proactively leads social value initiatives for our clients and is engaged with several charities, including LandAid.