Creating a framework against which design decisions are made.
The Heritage Impact Assessment
Buttress is developing the imposing structures of Caernarfon Castle's Kings Gate to provide accessible new visitor facilities, adding the next chapter to the history of this iconic site in North Wales.

Our Heritage Consultancy team have worked alongside the design process from the earliest stage of the project to help the team understand the significance of the site and the impacts of the proposed design, through a detailed Heritage Impact Assessment (HIA).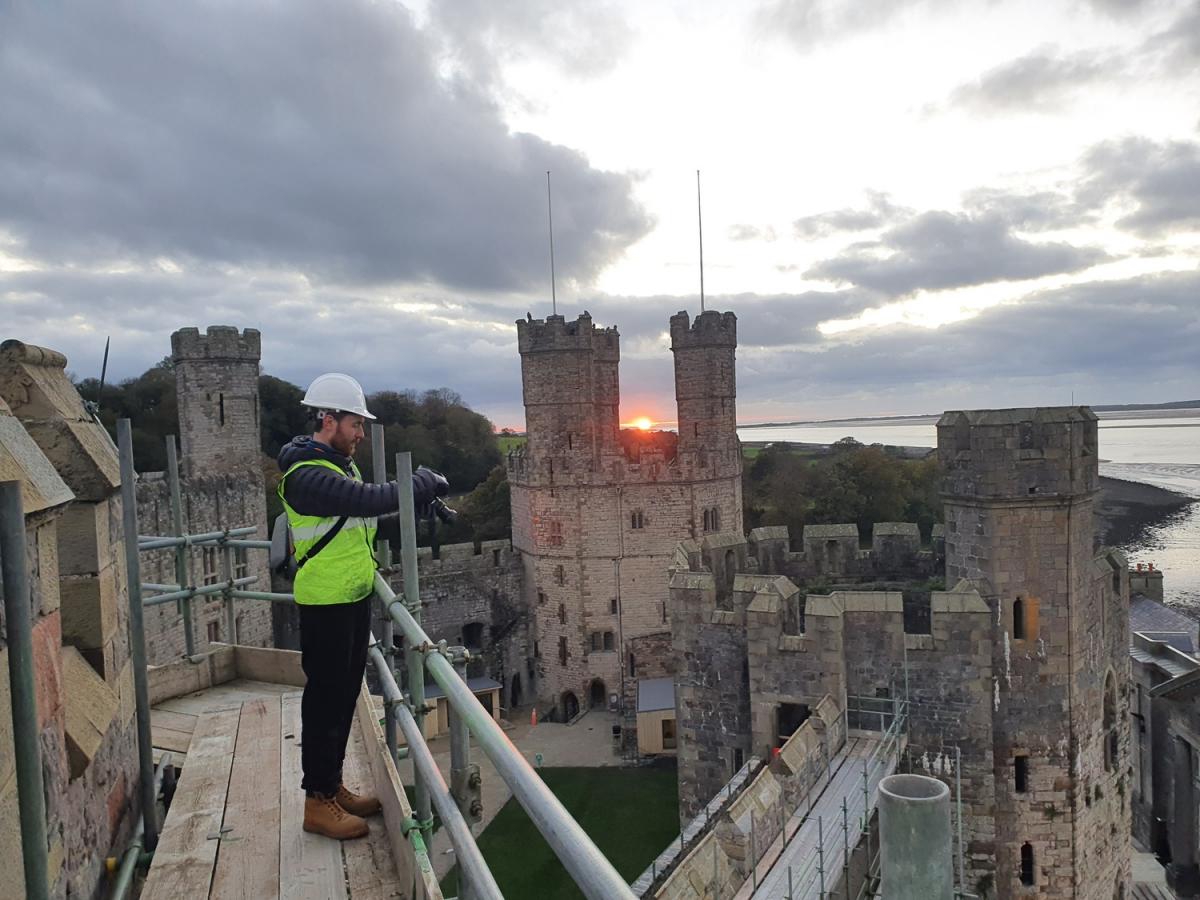 Recognised around the world as one of the greatest buildings of the Middle Ages, the castle is Grade I listed and a Scheduled Monument and became one of Wales's first World Heritage Sites in 1986. The King's Gate, the monumental gatehouse and point of entry to the castle, forms part of the popular upper-level wall walk but is not accessible to all and falls short of its potential to add to the visitor experience. This has been the primary driver for the project which is complex and challenging.

Buttress' Heritage Consultants worked closely with the architectural team, client, and stakeholders to provide a sound understanding of the impacts of the design proposals on the significance of the World Heritage Site. This continual engagement and discussion helped to form the design response and shape its various iterations throughout the process as well as supporting the consent process.
"Evaluation of impacts of the proposed works used ICOMOS methodology sensitively and effectively...
Overall this is an excellent HIA with justifiable conclusions. "
Peer review by Dr. Christopher Young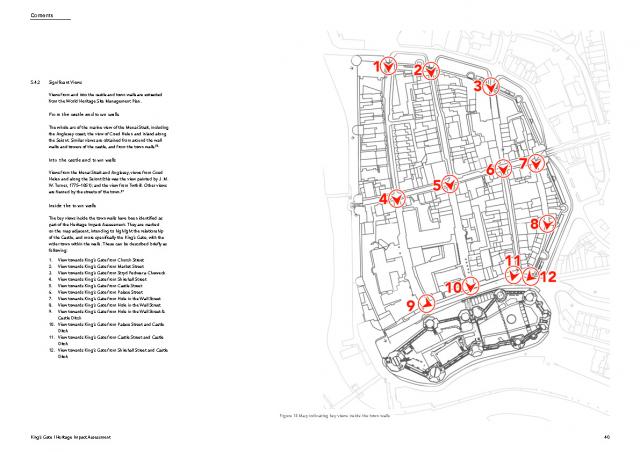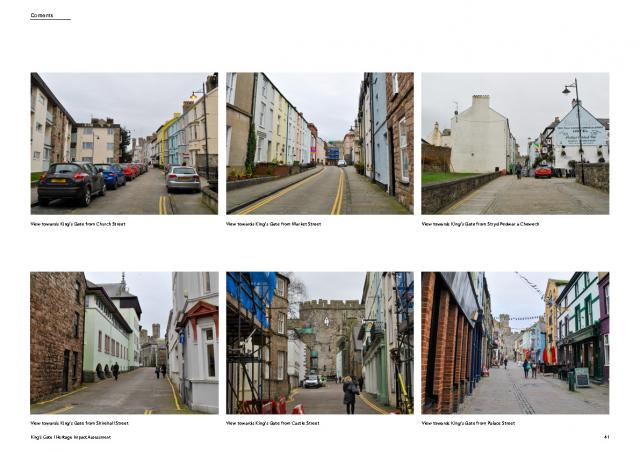 Consultation and peer review
The detailed HIA was undertaken following ICOMOS Guidance and given the sensitivity of the site and project, our Heritage Consultants consulted with Cadw, Conservation Officers and ICOMOS throughout the project. The Impact Assessment was also peer-reviewed at two distinct points by Dr Christopher Young, former Head of World Heritage and International Advice at Historic England.
The HIA demonstrates a high standard of professional judgement.
The assessment provides an analysis of the overall impact of the proposed changes on Outstanding Universal Value (OUV) at Caernarfon Castle using the ICOMOS change and impact scales. The consequences of both direct and indirect impact on the integrity and authenticity of the heritage are considered as part of the process.
The bespoke document is being adopted as best practice by Cadw for future schemes that require this thorough understanding.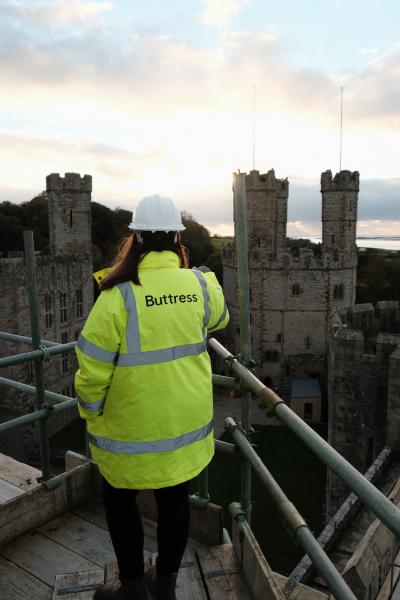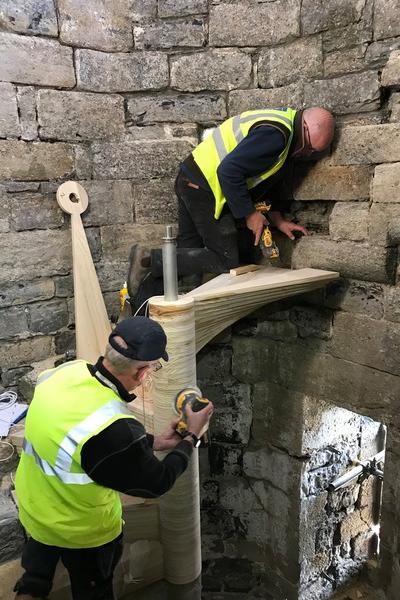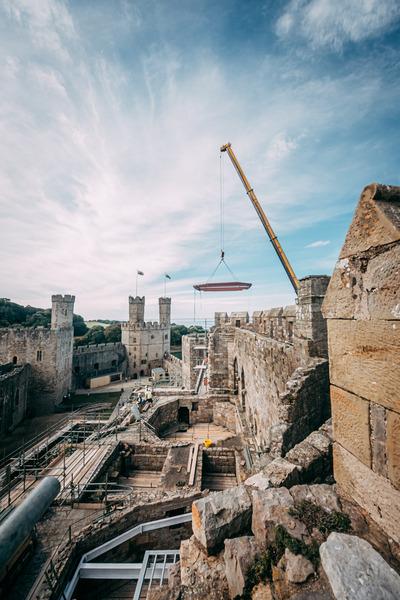 Associate, Heritage Consultant
Jenna leads Buttress' heritage consultancy team, providing clients with the resources and knowledge they need to better understand their heritage assets.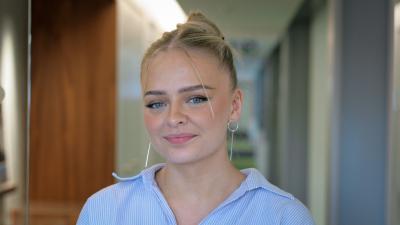 Heritage Consultant
Freya works with both internal and external clients, helping them to make informed design decisions that respond appropriately to their heritage assets.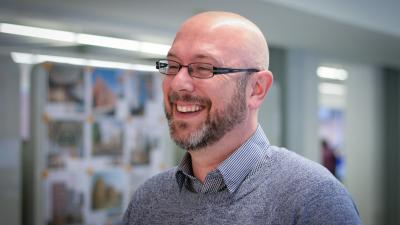 Director
Stephen leads the practice's heritage team, specialising in projects that involve listed buildings and heritage assets and responding to their impact on place and local communities.