We are a community of specialists. Experts, not egos, we're thinkers as much as makers.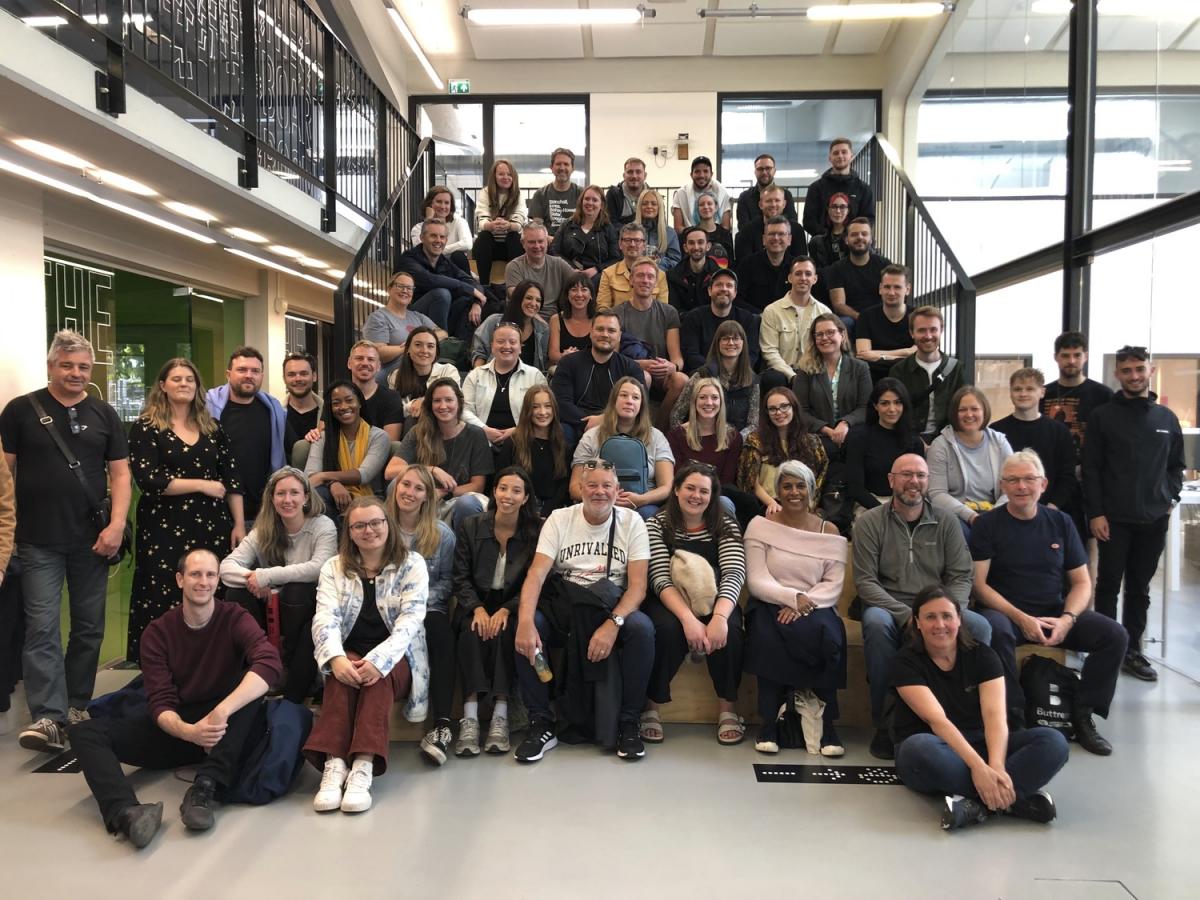 You'll find us in central Manchester and Leeds.
In Manchester, we are in Ancoats, one of the city's most popular neighbourhoods. A former warehouse district, Ancoats has recently undergone substantial regeneration and is now a lively mixed residential neighbourhood with an eclectic food and drink scene. We are a fifteen-minute walk from the main transport hubs in the city centre and have a secure bike store for those who prefer pedal power.
In Leeds, we are right in the centre of things. A quick walk from public transport, our studio is in a co-working hub and has the flexibility to grow with us. The best of both worlds, we can shut the door and get our heads down, or we can work and collaborate in the shared lounge and cafe. Monthly socials and treat Thursdays mean we get to know our neighbours too.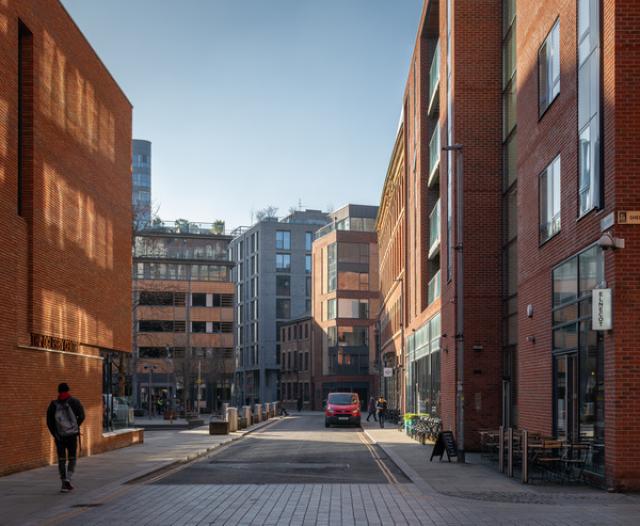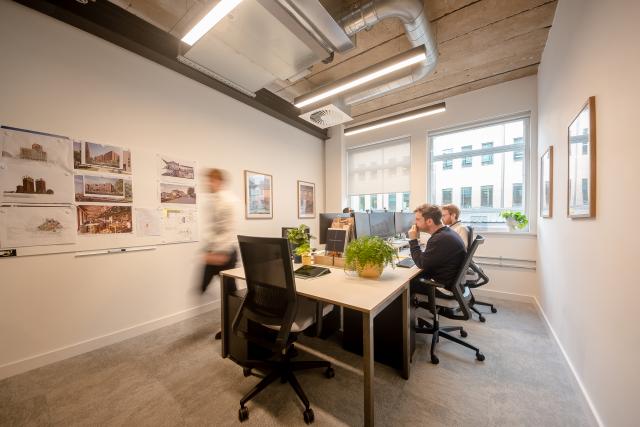 Our Buttress culture is open, inclusive and friendly. We celebrate success, and work through challenges together. We look out for each other's health and wellbeing whilst supporting career development through formal and informal learning, including coaching and mentoring by our trained colleagues. We trust our people and support one another to grow through challenge.
We recognise the importance of balance. When we feel at our best, it is reflected in our work. Flexible working, a package of staff benefits, and regular social events have long been adopted in our studio, and we are continually improving how we do things with feedback from our regular staff surveys. We have events like our summer sports day, annual study trips, and various other research excursions and team events to keep the balance in our working lives. 
"Buttress has always been a relaxed, open environment where people of all levels of experience are given the opportunity to be involved in projects, and initiatives and have a say in the running of the studio."
David Coulson, Associate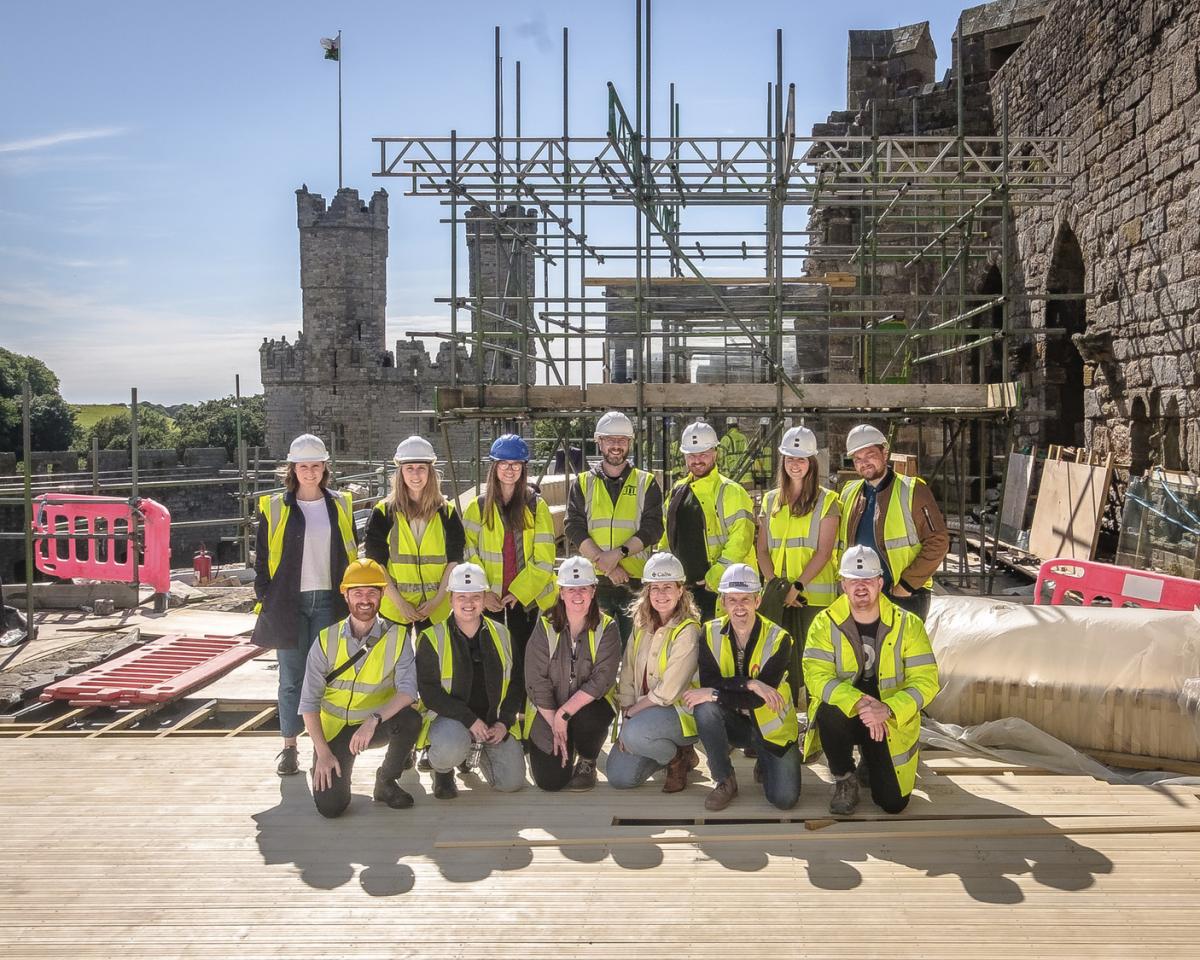 Our staff are our most important asset. We care deeply about the well-being of our employees and we are committed to creating a working environment that is open and nurturing.
Every member of our team is enrolled onto our employer-paid health scheme, which includes dental, optical, consultations and therapy treatments.
We also have our own in-house team who have introduced a range of initiatives to help improve our team's wellbeing. Each week we provide fresh fruit for everyone to help themselves to, we have monthly social breakfasts, and we have three trained mental health first aiders within the studio.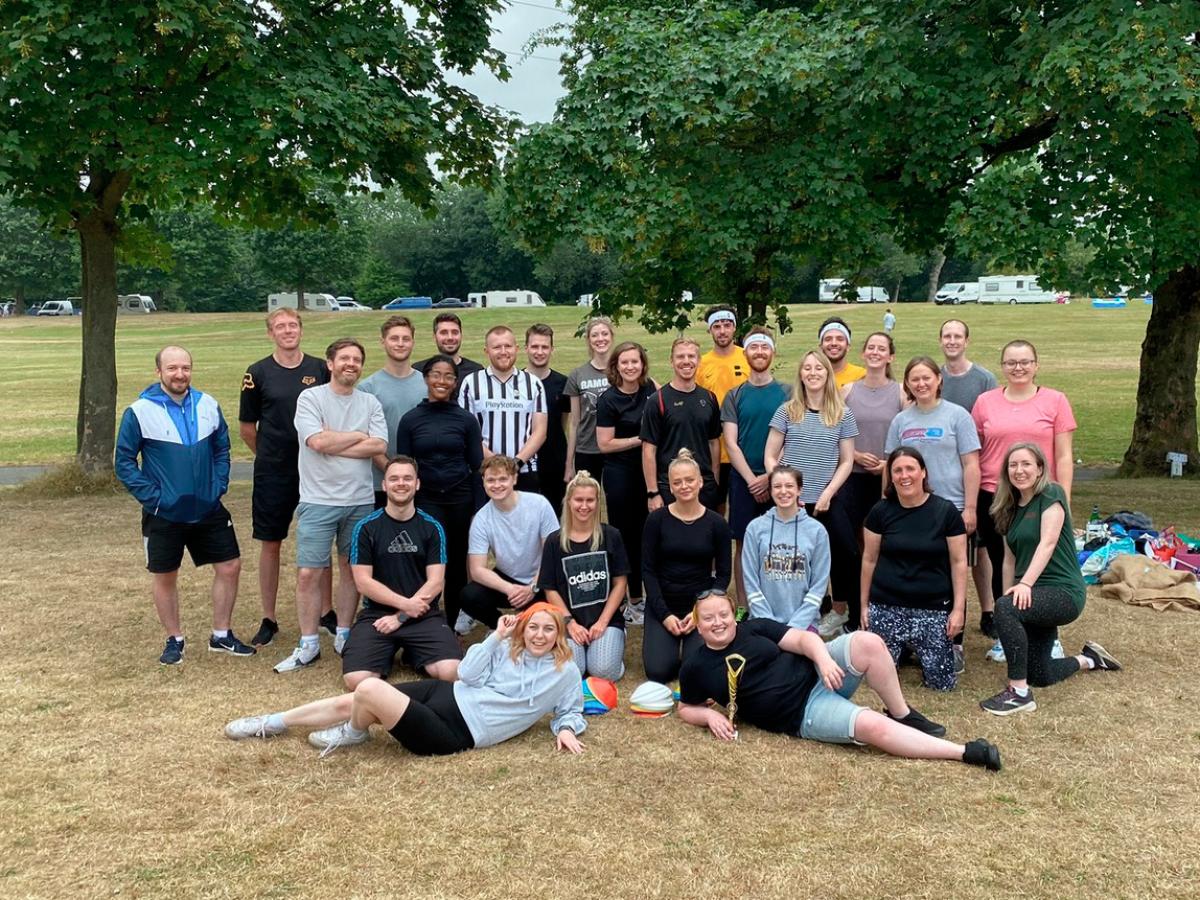 "Throughout my time at Buttress, I've always felt as though my opinions are of value and I've been given so many opportunities to have a say and to get stuck into a project."
Sebastian Chambers, Architectural Assistant
Creating a culture of inclusion
We recognise that delivering effective social value needs to be born out of an internal culture that fosters the same values. Our culture and values run through not only the relationships we have with one another, but also in creating authentic relationships with the people we work with.
We work as a team. We celebrate our differences and respect the unique perspectives of our people. We understand that we are happiest when we are supported and acknowledged, and so have created an environment that encourages learning, skills development and knowledge sharing.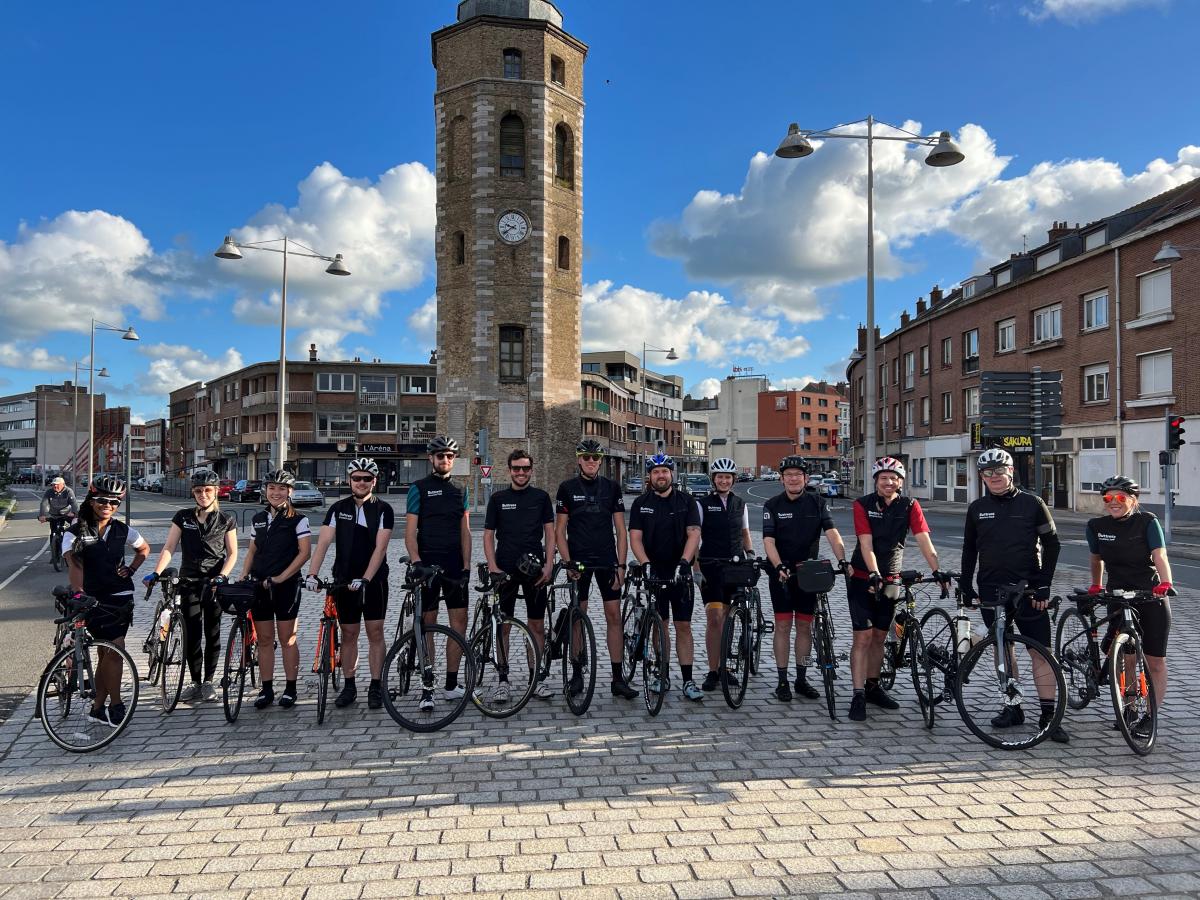 "It's a very friendly and engaged place to work. Across all teams, people care deeply about what they do. There's also a real wealth of experience within the studio and I've found that everyone is willing to share their knowledge and work hard as a team to deliver great architecture."
Samantha Knights, Senior Architect
If you are thinking of joining us, then please use our online form to send some information about yourself.
Our recruitment inbox is monitored and your message will be forwarded to the right team.
If specific roles are being advertised you will see them advertised below.
We look forward to hearing from you.
We are looking for: Part I and II Architectural Assistants to join our studios in Manchester and/or Leeds. For full details see here. To apply, complete our recruitment form linked below.
We are looking for Architects to join the Residential and Art, Heritage and Culture teams in Manchester and/or Leeds. For full details, see here. To apply, complete our recruitment form linked below.