We're Hiring: Part 1 and Part 2
Buttress is looking for Part 1 and Part 2 Architectural Assistants to join our Manchester and/or Leeds studios.
The Job
Our studios are a great place to elevate your learning to the next level. We have created an environment that focuses on collaboration, development and mentoring – with support offered on our staff's year out or through to their professional qualification. Communication and knowledge sharing is actively encouraged, and we cater to this with regular CPDs, design discussions and technical surgeries.
With Buttress working across a wide range of sectors, you will gain extensive experience in one area whilst also having the opportunity to gain exposure to other sectors. Your role within our studio will be varied and you will have opportunities to gain site and project time experience. Strong design and presentation skills are essential as you will be working within multidisciplinary design teams on projects from initial concept through design, tender and delivery on site; all of these expect to be within budget and to the quality expectations of Buttress and our clients.
We use a range of professional software within the studio, and excellent skills in Autodesk Revit and AutoCAD are ideal, as well as strong capability in the use of Adobe software and visualization tools such as Enscape and Lumion.
We understand that loving where you work is incredibly important. We work hard to create a company culture that is supportive, inclusive and fun. We celebrate our differences and ensure that everyone in the studio has a voice and is respected, valued and listened to. We invest in our people and offer a range of benefits to all staff, including enrolment onto our healthcare plan and pension scheme, and flexible working hours.
For more information about the job roles: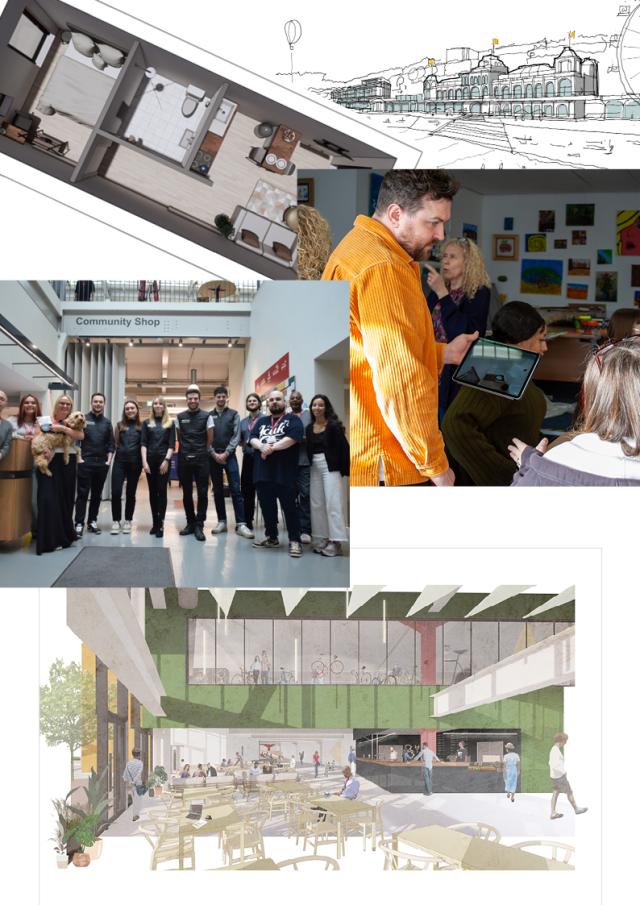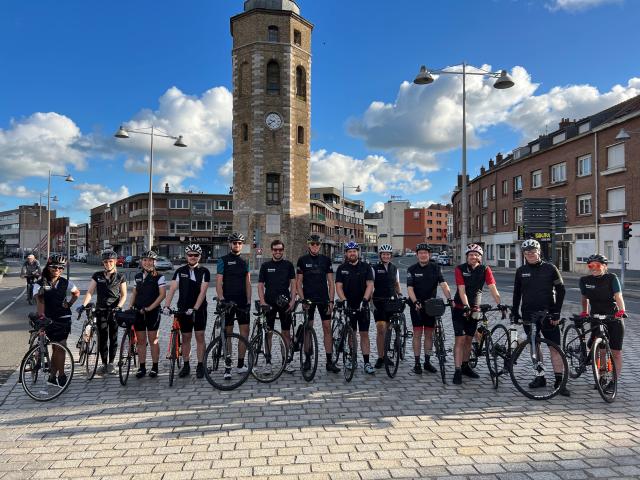 What Our Staff Say....
"Joining Buttress has been an invaluable opportunity for my professional and growth development as a Part 2 Architectural Assistant. The architects I've had the pleasure of collaborating with are not only highly skilled and experienced, but also have offered incredible support. They have always been ready to guide me through challenging tasks, and offer constructive feedback, helping me to hone my skills as an architect.
As a Part 2 Architectural Assistant, I've had the opportunity to work on a diverse range of projects across various sectors, including residential, commercial and cultural. This exposure allowed me to develop a comprehensive understanding of the architectural process from concept development to construction. I was involved in researching and analysing site conditions; assisting in the production of detailed drawings and visualisations; and participating in client meetings and design workshops. This hands-on experience has undoubtedly prepared me for the future.
The firm's commitment to personal growth extends beyond project work. Buttress actively encourages continued education and personal development. From attending seminars and workshops to participating in design competitions, I am constantly encouraged to broaden my knowledge. The work-life balance at Buttress is also highly commendable. Management understands the importance of maintaining a healthy balance between personal and professional, ensuring that employees have time recharge and pursue out-of-work activities, fostering a vibrant workplace environment.
I am immensely grateful to the entire team at Buttress for their guidance, mentorship, and the opportunities provided. I wholeheartedly recommend Buttress to any aspiring architect looking for an enriching and fulfilling professional journey."
Paul Wright (Part II Architectural Assistant)