Wythenshawe Hall wins Civic Trust AABC Conservation Award
The project is one of just two conservation projects to receive the AABC Conservation Award.
The restoration of Grade II* listed Wythenshawe Hall has won a coveted national Civic Trust AABC Conservation Award.
The project was one of just two projects to receive the AABC Conservation Award at national level, which recognises projects that demonstrate the highest standards of historic building conservation and make an outstanding contribution to the quality and appearance of the built environment.
Judges for the awards described the restoration as an "impressive disaster relief project with a pragmatic and informed approach taken to repair."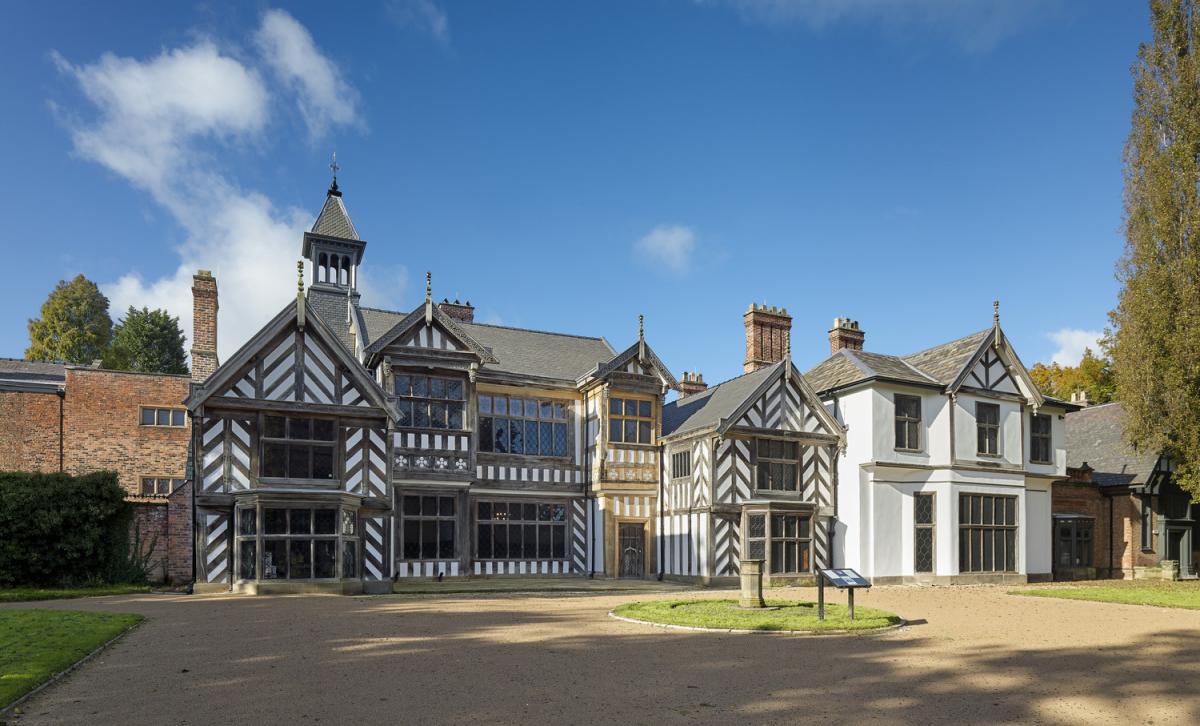 Grade II* listed Wythenshawe Hall dates from the 1540s and was originally home to the Tattons, one of Cheshire's noble families. In 2016, the hall was victim to an arson attack and was extensively damaged in the ensuing fire, with significant loss of fabric in some of the oldest parts of the building.
Throughout the three-year restoration programme, our approach was underpinned by a bespoke conservation philosophy, tailored to the building and its historic significance, while responding to the fingerprint left by the fire.
Wherever possible, surviving historic features were retained and repaired with bespoke remedial solutions used to strengthen at-risk features. Where no structural integration remained, the decision was made to introduce new structures, with a purposeful choice in material ensuring that new can clearly be read against the original.
Each stage of the restoration was informed by extensive research and analysis commissioned and managed by the practice, including plaster surveys, paint analysis, stained glass analysis, mortar analysis, plaster make-up analysis and dry-rot surveys and monitoring.
Established in 1959, the Civic Trust Awards is the longest standing built environment awards scheme in Europe. The aim of the Civic Trust Awards is to encourage the very best in architecture and environmental design, to improve the built environment for us all through design, sustainability, inclusiveness and accessibility, but also to reward projects that offer a positive cultural, social, economic or environmental benefit to their local communities.