Buttress to restore Grade I listed All Saints', Mackworth
The church was destroyed in a fire in December 2020.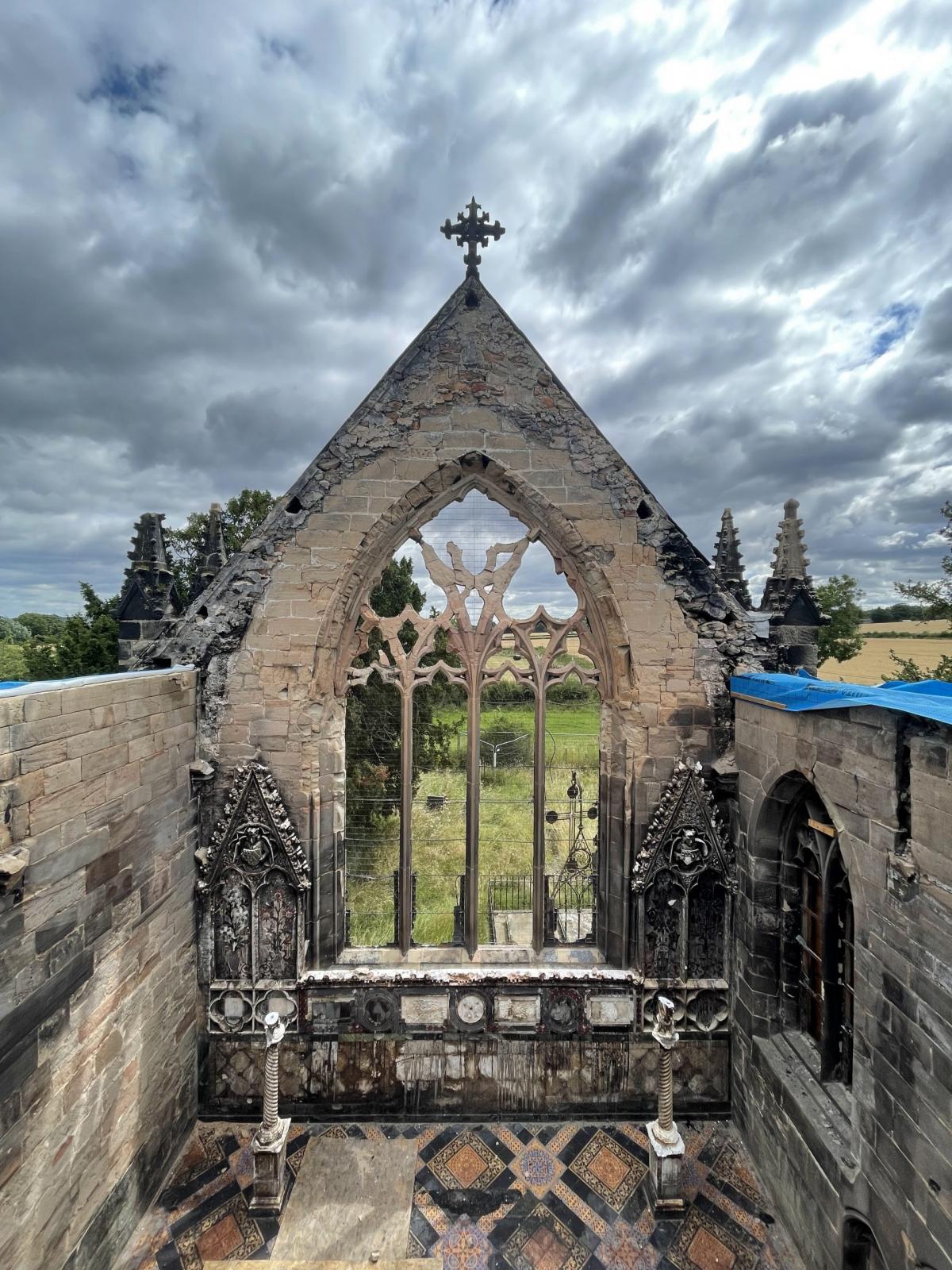 Buttress has been appointed to restore Grade I listed All Saints', Mackworth, after the church was destroyed in a fire in December 2020.
The fire resulted in the collapse of the roof and caused widespread damage to the structure and interior of the building, parts of which date back to the 14th century.
Working closely with structural engineers and project managers, Thomasons, the first phase of the project will involve developing proposals for reinstatement of the external envelope and undertaking repairs to the internal fabric.
The reinstatement proposals will be informed by a Heritage Statement developed by Buttress' Heritage Consultancy team in the wake of the fire. The report, produced in consultation with Thomasons, the PCC and Historic England, outlines key areas of significance within the building and includes a Conservation Philosophy that will be used to underpin remedial and salvage works, as well as the future rebuild.
Edward Kepczyk, Associate at Buttress, said: "All Saints' has been a site of worship since the 12th century and has been a feature in the collective memory of the community for generations.
"The almost complete destruction of the building has been a huge loss for the people of Mackworth, but we are committed to working with them and Thomasons to give the church new life, while retaining as much of its historic significance as possible. As a practice, we are specialists in the conservation and restoration of historic and ecclesiastical buildings, and we will be drawing on this experience to create a building that will serve the community for many years to come."
The restoration of All Saints' is the latest in a growing portfolio of disaster recovery projects for the practice. The studio is currently working on the restoration of Grade II listed Church of Ascension in Salford after it was destroyed in an arson attack and its work on the restoration of fire-damaged manor house, Wythenshawe Hall, recently won the RIBA North West conservation award.