In detail - The glass balustrades at Caernarfon
The King's Gate project at Caernarfon Castle is a series of design interventions to the World Heritage Site. As part of a short series, we look at the bespoke design details with a shared palette of materials and finishes that have helped shape the project.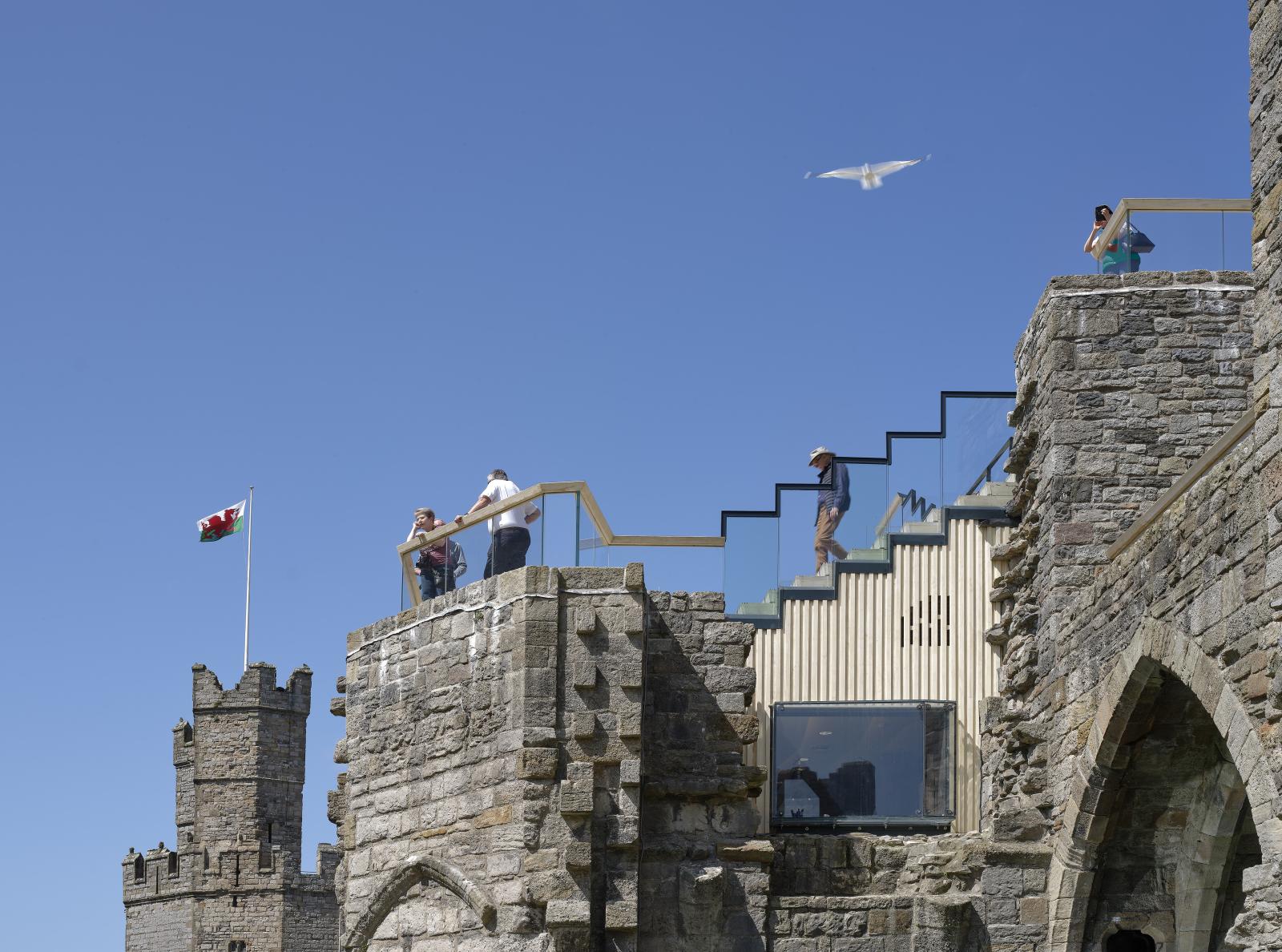 The creation of the upper deck at King's Gate was one of the pivotal design features in the Caernarfon project. The design included painstaking details to ensure that everything on the deck assimilated naturally with the original historic fabrics of the castle, whilst still being a distinctively new piece of work.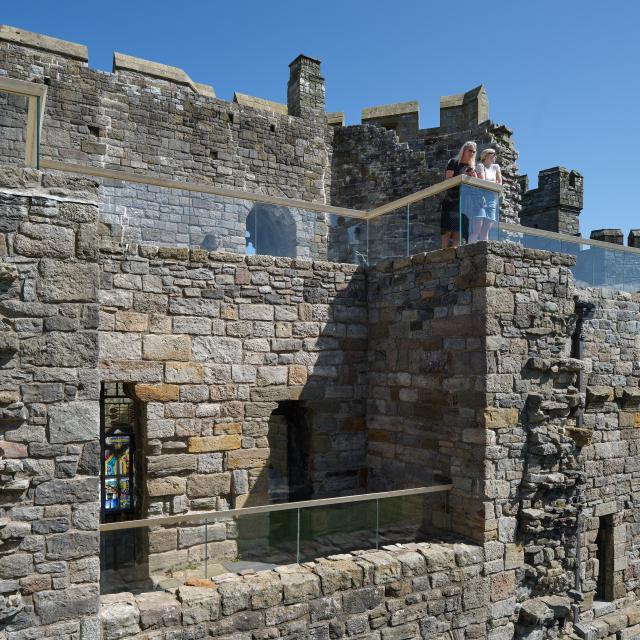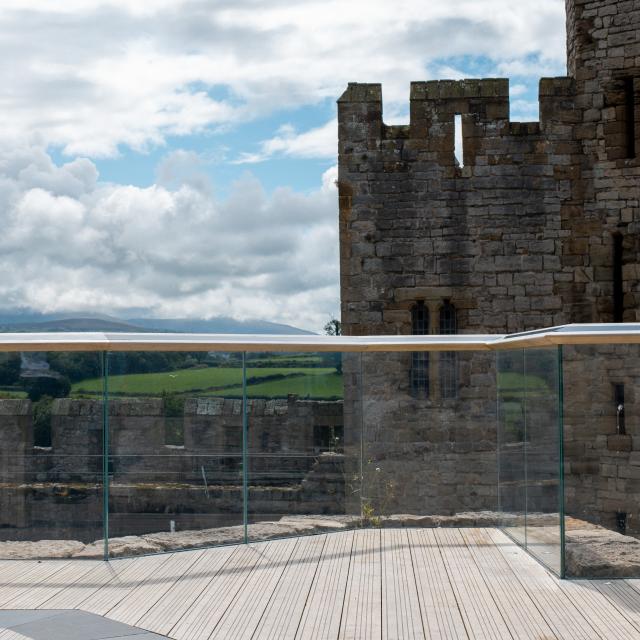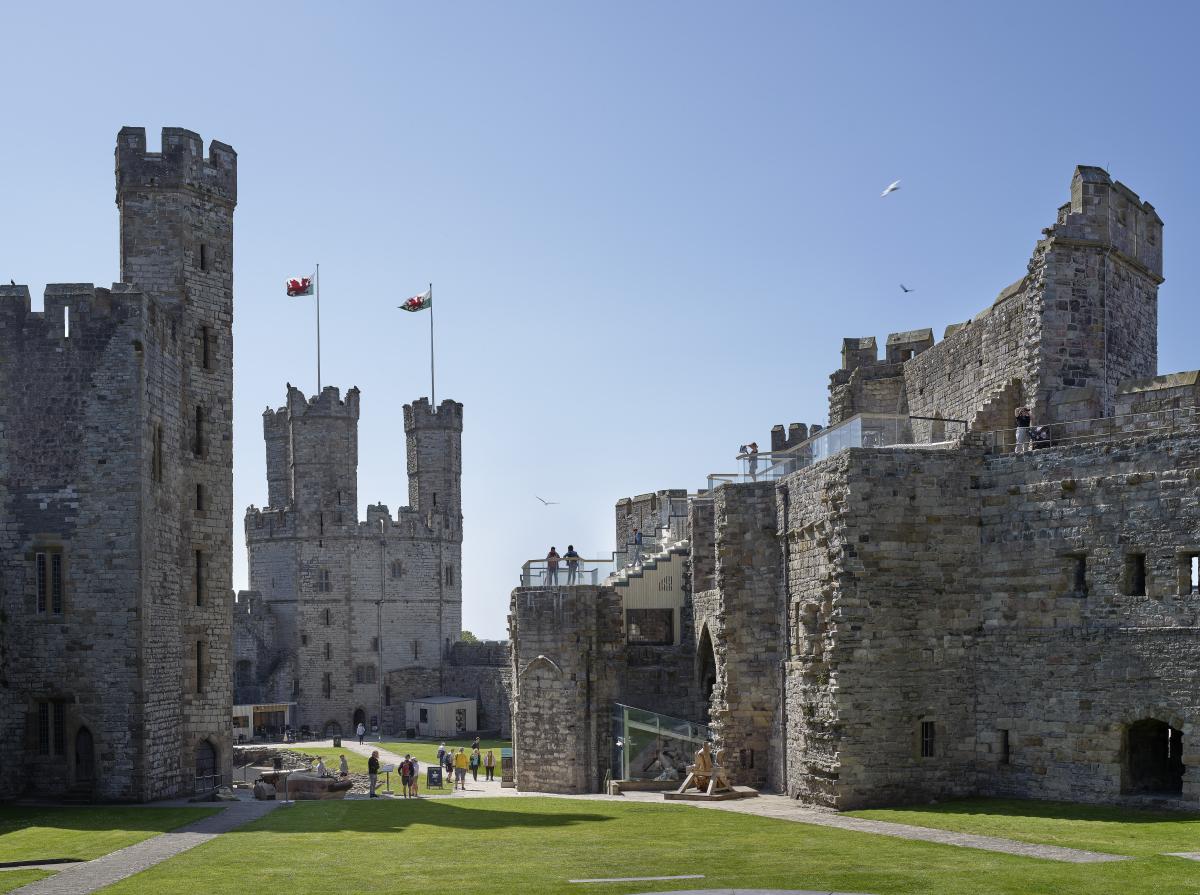 The balustrades are an important component of the design interventions and provide both accessibility and added visitor experience. The glass specification was carefully selected to minimise glare and reduce the green tint often found in glass to allow for the clearest views of the castle and out to the surrounding area. We designed the balustrades with small but intentional and important aspects of accessibility in mind.
Beyond the visibility through the glass, we wanted all visitors to feel comfortable leaning on the balustrade to get the most out of the view. To counterbalance the delicateness of the glass, the timber top rail was purposefully designed to reflect the robust, weighty pieces of furniture traditionally found around the castle. The timber is shaped in a way to appear thinner from below but wider from above, for people to comfortably rest upon. The same Accoya timber was used as the decking so it will naturally weather over time.
The railings of the glass balustrade were primarily timber, matching the other components of the upper deck. The sections of timber railings aim to encourage visitor experiences, with places to stand, lean and look out at the views. In other spaces on the upper deck, such as the stairs, metal is used for the railings to encourage visitors to continue on. This prevents vital access points across the deck from becoming too crowded.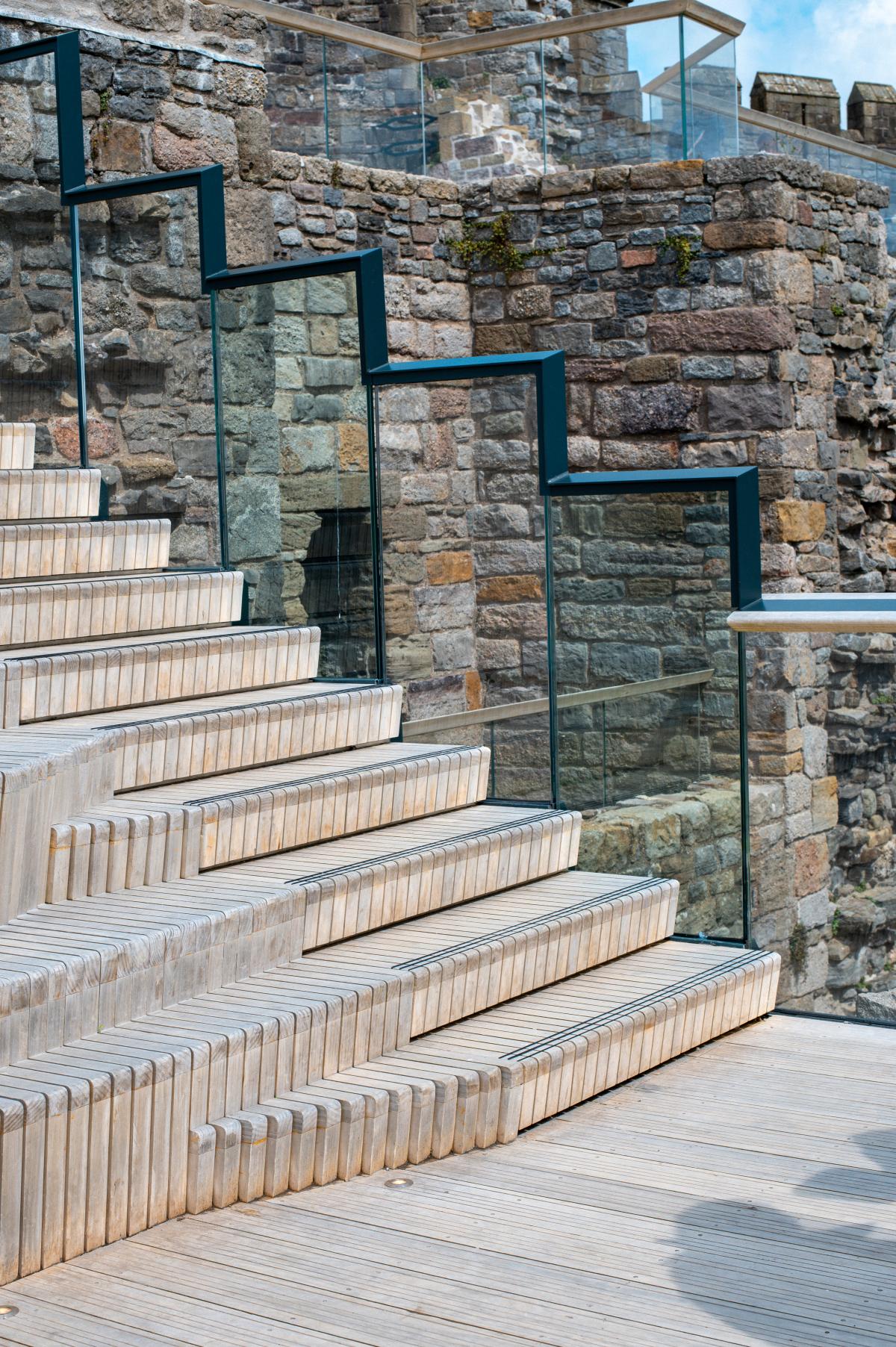 The shaped timber top rail was designed specifically to act as a counterpoint to the lightweight glass. The design of the handrail reflects the robust pieces of historic furniture found around the castle.
The frameless glass balustrades integrate seamlessly into the design of the viewing deck, designed to float above the Accoya timber deck to ensure that there is no visible structure or base. The edge of the decking is defined by the balustrading and carefully follows the shape of the castle walls. In addition, there was a conscious approach to ensure the finished floor level of the new deck sits below the existing stone parapet walls to emphasise it as a structure subservient to the castle.