Contemporary homes for a 21st century Salford.
Client
English Cities Fund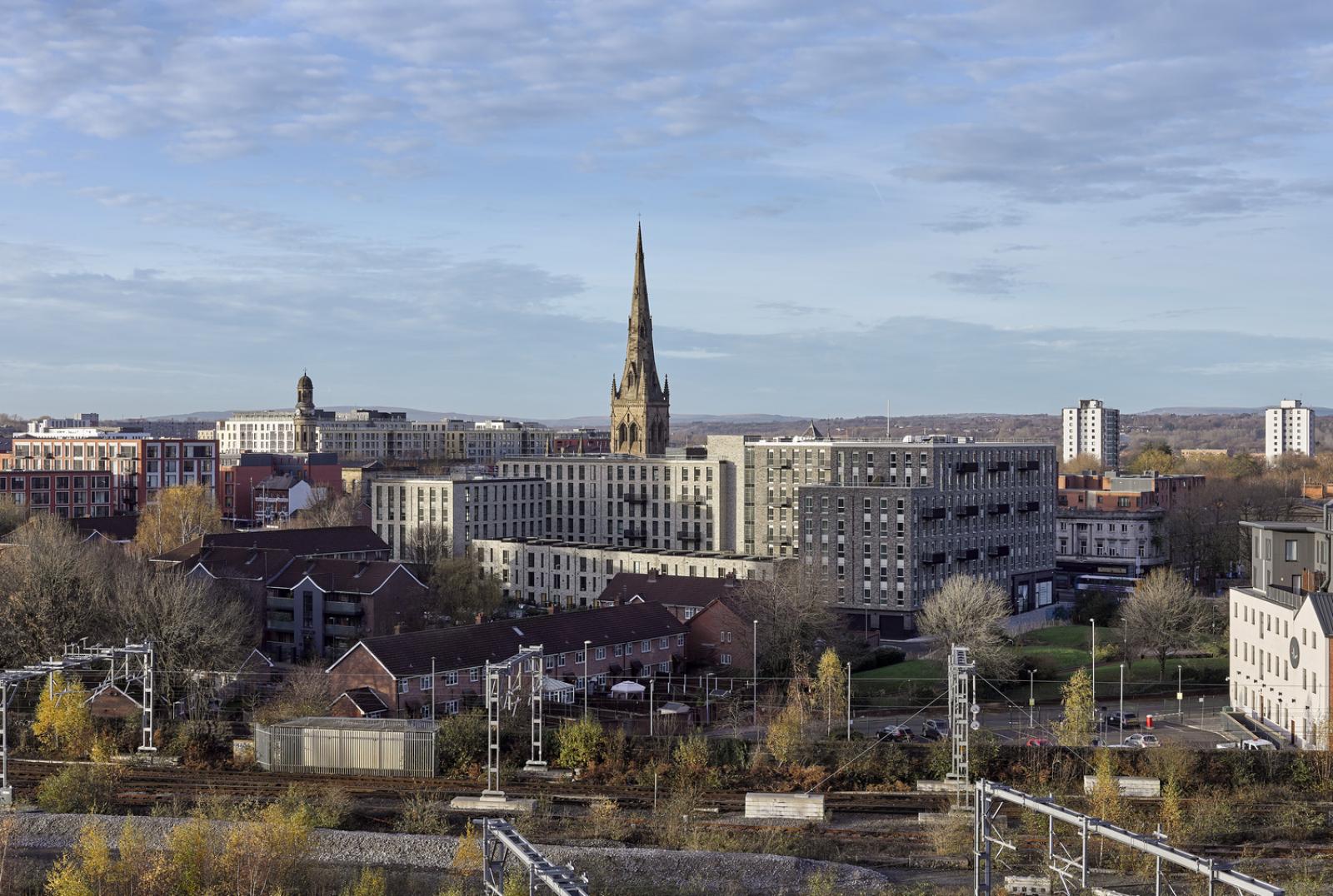 Located on Chapel Street, Salford's historic and civic core, Atelier offers 167 one, two and three-bedroom apartments alongside 11 three-bedroom townhouses and eight ground-floor commercial units.
The scheme is the third residential development that Buttress has designed in the emerging Salford Central Area for the English Cities Fund, following the award-winning Carpino Place and Timekeepers Square.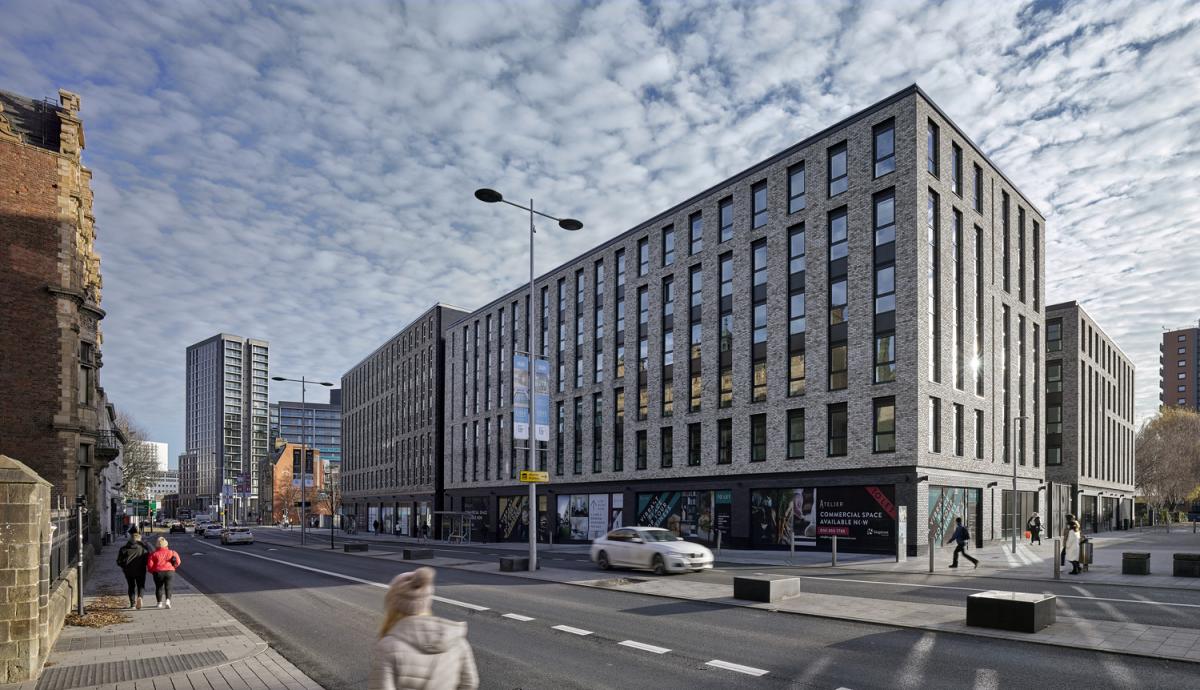 The approach to the design of Atelier uses simple and elegant detailing, designed to enhance the setting and civic quality of this part of Chapel Street.
The layout and design are informed by the specific nature of the area, the scale and massing of neighbouring buildings, and the desire to reinforce Chapel Street's historic streetscape and the urban setting of Salford Cathedral, the historic Education Offices, and the public realm.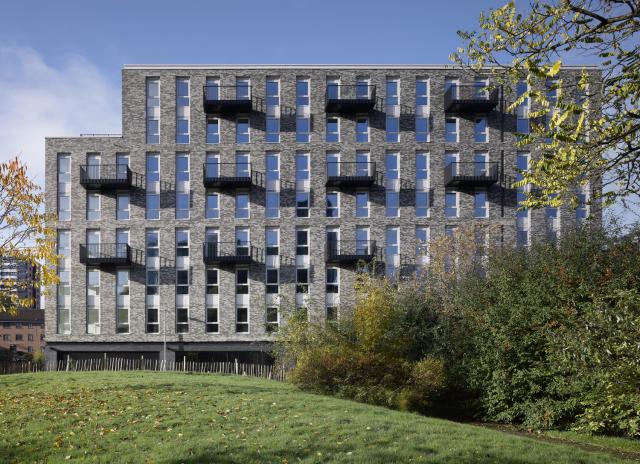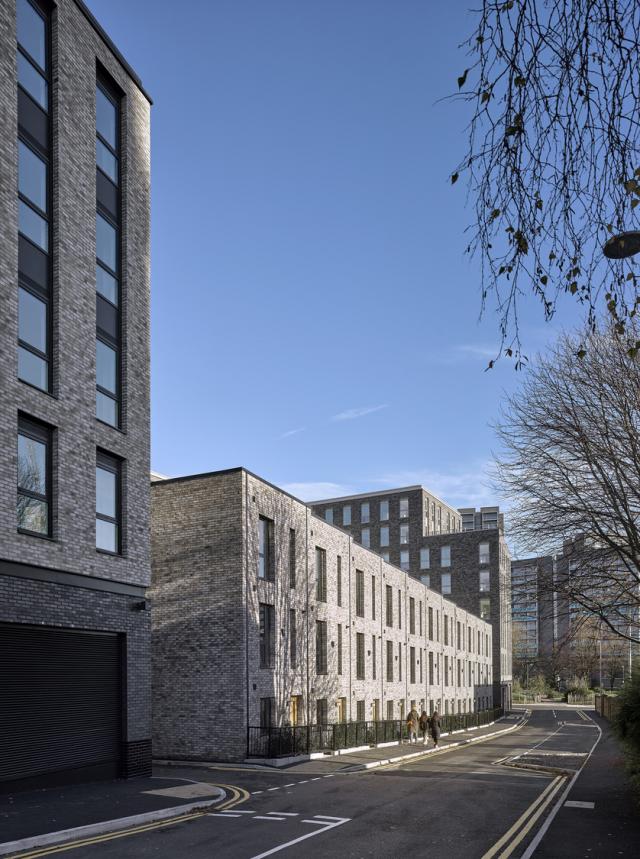 Although conceived as a single building, the apartment blocks are modulated in terms of height to provide visual variety. This modulation is underlined by different bricks to further reinforce the sense of a series of related – yet distinct – blocks, which provides the development with a relationship to the historic context of Chapel Street.
The height of Blocks A and B to the western end of the development, closest to the Cathedral, stand at six storeys, allowing greater significance to be afforded to the Grade II* listed building.
Moving away from the Cathedral, the height of Blocks C and D rise to seven storeys to reflect the change in movement towards the city centre and greater scale of buildings.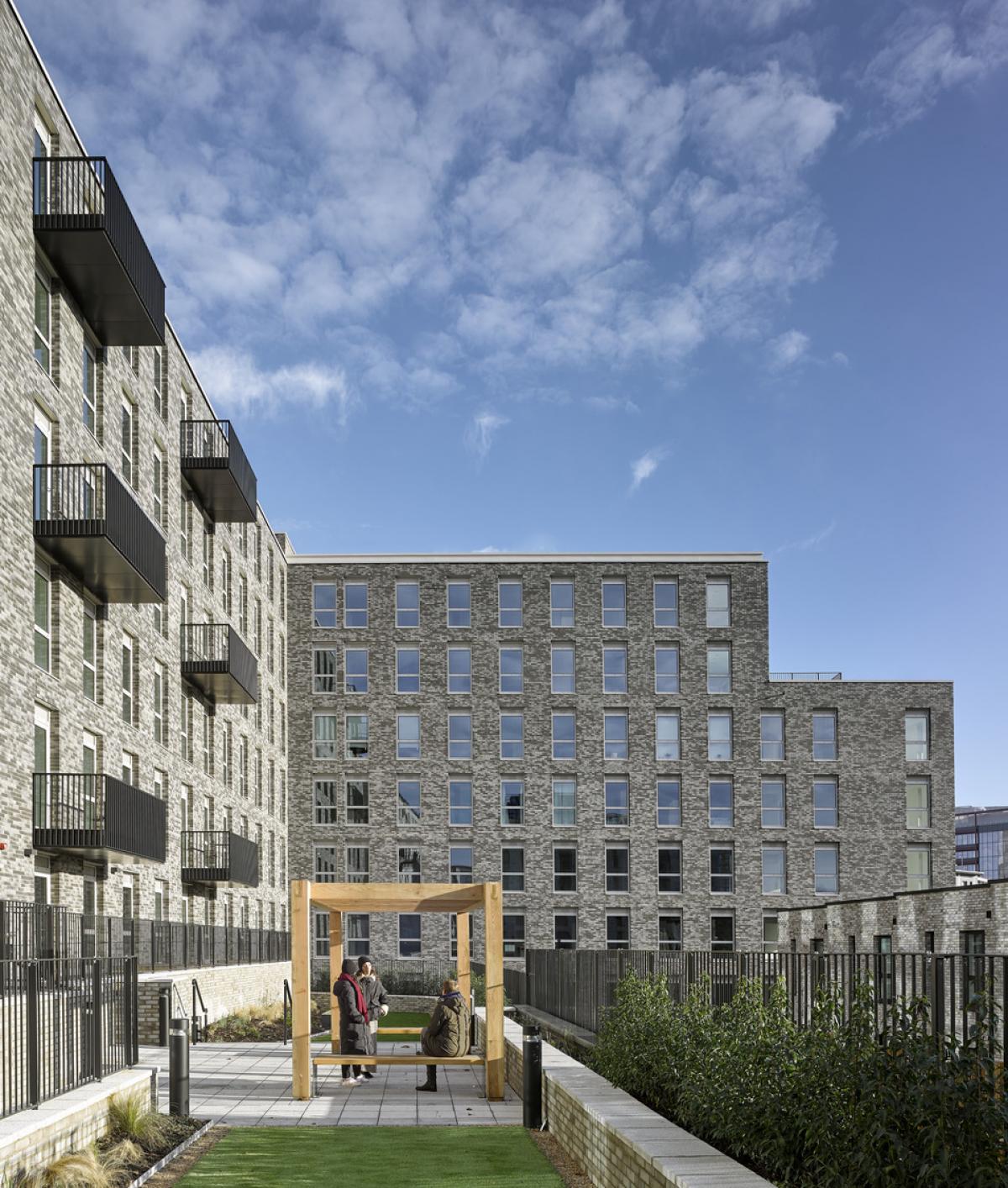 Residents' wellbeing was also a key consideration during the design process.
As a result, spaces have been provided that create opportunities for residents to interact, helping to generate a sense of community within the scheme.
A podium garden has been created at first-floor level, creating a green heart at the centre of the development whilst also concealing the car park below. Designed to be read as a single element, it includes several multifunctional spaces for both private and communal use.
The completed development has added another layer to the story of Chapel Street's regeneration by creating an attractive built and landscaped environment and reinstating the streetscape and significance of Chapel Street.
The creation of a number of commercial units at ground floor level has also made a significant contribution to the re-establishment of a strong community in the area, bringing new and much-needed amenities to the locality.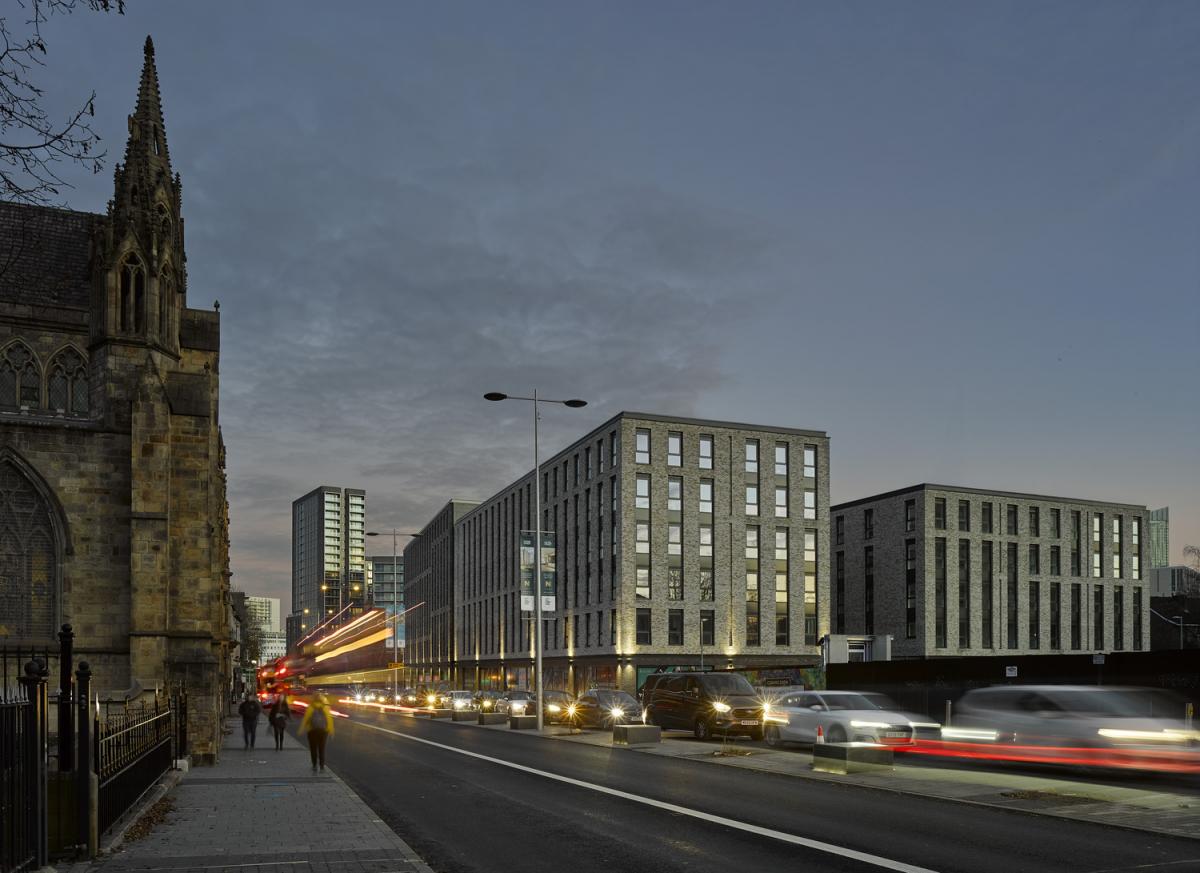 Awards
Insider North West Residential Property Awards 2022: Shortlisted for Apartment Scheme of the Year Award (fewer than 300 homes)
Image credits
© Daniel Hopkinson