Behind the B: Jenna Johnston
Associate Heritage Consultant, Jenna Johnston discusses her work.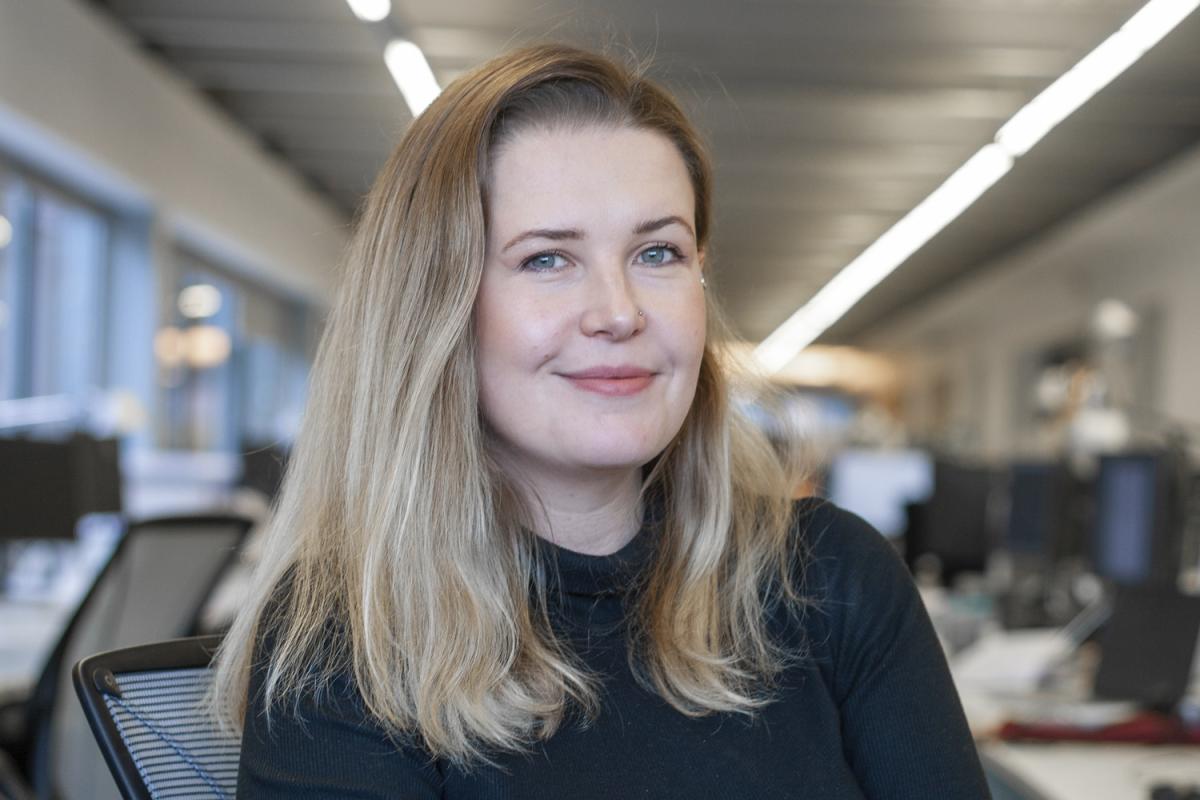 What inspired you to pursue a career as a heritage consultant? 
I feel fortunate to be in a job that I'm passionate about, but it's one I never set out to do - simply because I didn't know the job existed.  I graduated from The University of St Andrews with a degree in Art History.  I knew I wanted to build on my interests, but didn't know the exact job I was looking for. Really, I wanted to be a stone mason, or something hands-on, but struggled to find a way to learn without uprooting my life. During my search, I discovered a Masters degree in Building Conservation and Regeneration, which seemed like a good way to build on my existing knowledge. A friend from that course worked at Buttress, but fortunately for me she left to become a full-time lecturer, leaving her position open. I submitted my CV, and the rest is history! 
What advice would you give to a young person wanting to work with historic buildings?
Be curious and speak to as many people as possible!  Volunteer and put yourself forward for experience. 
I like to dedicate time to speak to young people interested in the sector.  For example I recently spoke to the Continuity in Architecture Atelier from the Manchester School of Architecture, and led them on a tour of Ancoats to help them understand the role of Heritage Consultancy, and advocating for good design in heritage contexts.  I also try to be accessible for supporting students as much as possible. 
A history of art course was a good starting point for me, but it's not always available, particularly at school level.  However, I do feel that a young person should do the course that 'calls to them' and attracts them – "heritage" is multi-disciplinary!  For example, every year we have a Geography student from Leeds Beckett shadow us for work experience, and a Philosophy student that shadowed me as an alumni mentor has now started her career in town planning.  
Can you tell me about a favourite place? 
Naturally, I have lots of favourite places.  But if I have to pinpoint one – it would be Leighton House in London. Leighton House is the former home and studio of the artist and sculptor, Frederic, Lord Leighton (1830 – 1896), President of the Royal Academy.  Leighton, being an artist, crafted his home into a place to facilitate art, focussing on colour and light.  I like how the house combines spaces for living, working and entertaining as well as displaying art and performing music.  The Arab Hall is a particular favourite place.  I wrote my undergraduate dissertation about the house, it's a very important place to me, so being able to make a small contribution to its National Lottery Heritage Fund project was a huge honour.
What's your favourite project to date and why?
I'm incredibly fortunate to have worked on the Treasury in Lincoln Cathedral and the King's Gate at Caernarfon Castle - these two have to be two of my stand-out projects. 
It's been a few years since we completed the Statement of Significance for Lincoln Treasury, but what stood out to me was how important it was to recognise the significance of this mid-century insertion into a medieval space.  The concept for the first open treasury in an English Cathedral was championed by scholar Charles Chichele Oman in the 1960s, with bespoke cases designed by goldsmith Louis Osman, and stained glass by Geometry of Fear artist, Geoffrey Clarke.   The room is a significant piece of architecture, within another significant piece of architecture. I also learned an incredible amount from our former Director, Nicholas Rank, who retired at the end of last year. As Cathedral Architect for over 26 years, he has an amazing repository of knowledge!
It's wonderful that Buttress has also done some further work on the Cathedral and that it won the 2023 Civic Trust AABC Conservation Award.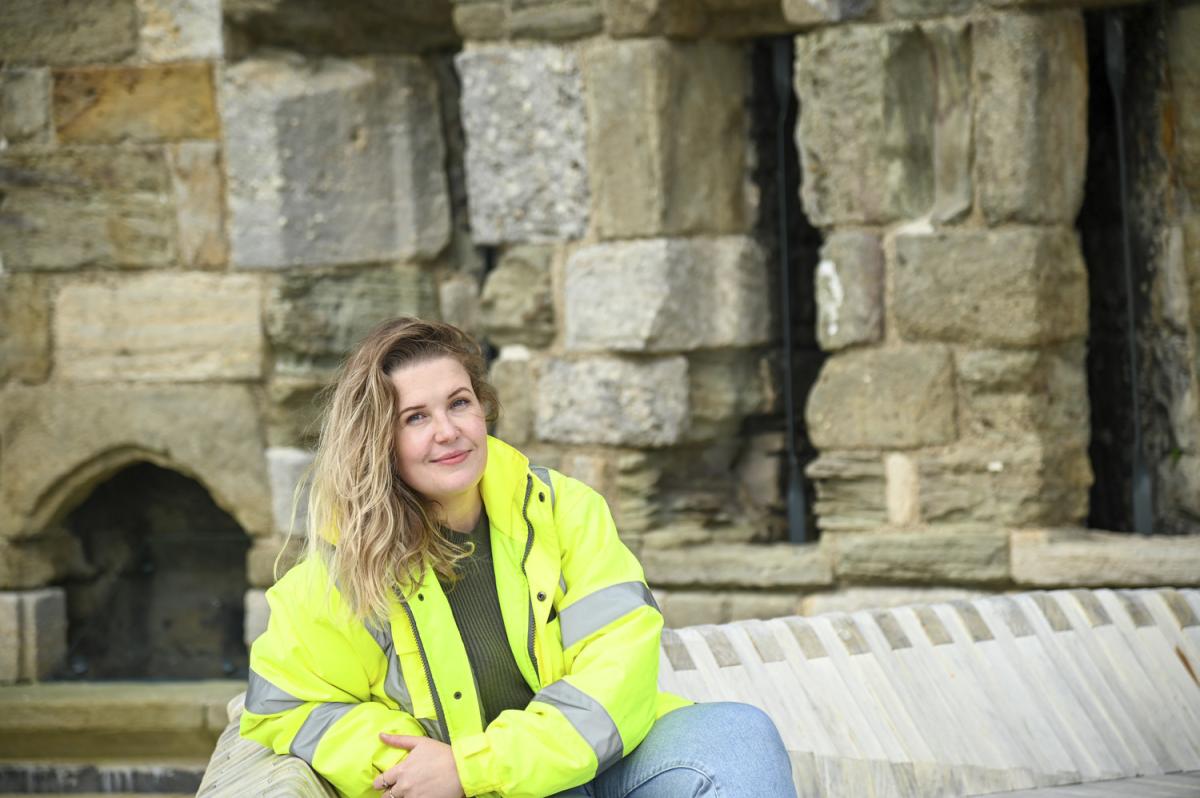 Caernarfon Castle has been a roller coaster of a project.  The Heritage Impact Assessment alone took an incredible four years to complete so we could do full justice to the Outstanding Universal Value of the Castle, and thoroughly understand the potential impact of each intervention.   
I think given how significant it is, it's a testament to the design team and the process of its creation. There's a tendency with places like Caernarfon to just make everything glass, but our scheme does not hide away from the fact that it is a modern intervention in a historic castle.  And it's beautiful.  It's been designed thoughtfully, and I've been lucky to be part of the process pretty much from the beginning.  Even after my key role was complete, I've always been kept in the loop on the project by the team.  It's a little bit emotional to think about the project and how it will influence how people experience the Castle now that it's open to the public.
Caernarfon Castle has been a roller coaster of a project.  The Heritage Impact Assessment alone took an incredible four years to complete so we could do full justice to the Outstanding Universal Value of the castle, and thoroughly understand the potential impact of each intervention. 
Can you tell us a little bit about what you're working on at the moment?
We're doing a lot of Shopfront Design Guide work at the moment, for historic areas across the country. Recently, we've completed a guide for the North East Derbyshire district, Morley in Leeds, and the centre of Barrow-in-Furness. Shopfront Design Guides provide advice on how to look at your shopfront on its own, and in its context, so that you can make informed decisions on how to maintain them, improve them, or adapt them. Shopfronts provide visual interest and activity to a place's commercial areas, particularly in historic areas.  They play a key role in establishing a sense of place.  Shops are often seen as a barometer for the relative economic health of an area, so it's increasingly important that their presence on the street is appealing and appropriate. 
Sometimes, I think we need to be a little bit less prescriptive in what is acceptable for a shopfront.  It's about: what could we do?  What would make this more interesting?  I love to explore these types of questions.  Is it colourful?  Is there a theme for this particular place?  Should the signage be at the foot of the stall riser rather than the facia? Is there a precedent for that? There is a lot of scope for new approaches and it's very exciting. 
What do you most enjoy about working at Buttress?
We have such freedom to work and drive our destinies. We have control over what we do and whom we work with which makes sure that we're the best client-consultancy fit.  We're keen to get good outcomes for the client and their project, and we don't just do a tick-in-the-box type of work, we get our hands dirty to understand the project - being part of the whole creative process.  Even though the formal part of my role moves on when it's reached the submission stage, I love being brought into Design Reviews, or chatting through a project to explore ideas and solutions to problems.  From seeing the brick samples to hearing about how it's developing on-site, it's great to be part of the creative process.
I also love being a bit of a matchmaker.  I have a vast network of contacts, and I enjoy putting people in touch with others, especially if they're working on similar projects so they can hear each other's experiences. Participation in the Heritage Trust Network is a really good example of the benefit of not gate-keeping knowledge and ideas, it helps to enrich everyone's understanding.  I like that we have a sense of community, and I love that even though the word "heritage" is in my job title, I get to be part of projects that are bold, new and contemporary. It's the mix that makes it the most interesting for me!