Plans approved for south Manchester affordable homes
All of the homes within the development will be available on affordable tenures.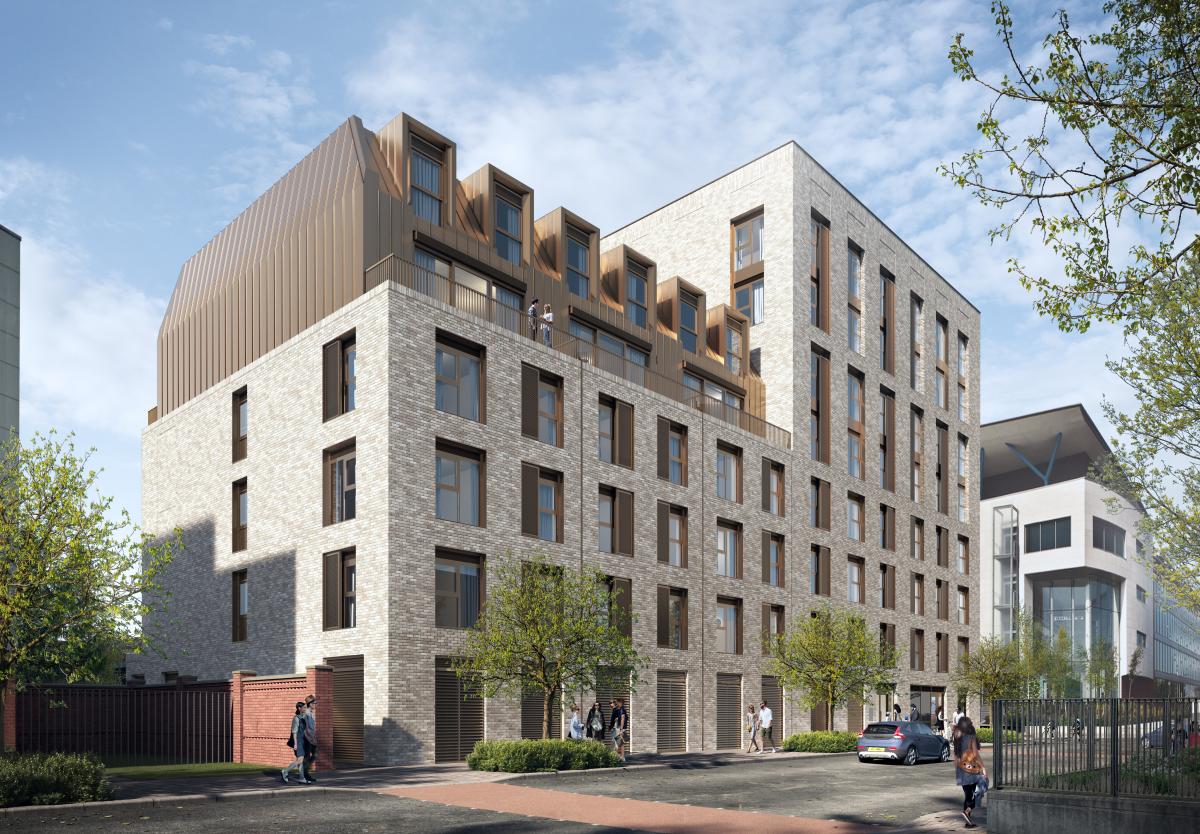 Plans to redevelop a brownfield site in Didsbury into a 100% affordable housing scheme have been approved.
Designed for Southway Housing, the proposals will deliver 76 affordable units, 30 of which will be available for affordable rent and 46 of which will be offered for shared ownership. At ground floor level, a Manchester Health and Care Commissioning medical centre will also be created to provide GP services to the local community.
The scheme will be located on one of the remaining development plots within Didsbury Point, which has come forward over several years as part of the redevelopment of the former Withington Hospital, which closed in 2002.
A key aim for the development is to create a sustainable building and community and the scheme has been designed with Passivhaus principles in mind. Also included within the proposals is a landscaped podium garden to encourage biodiversity and provide open space for residents to socialise and relax outdoors.
Commenting on the approved plans, Andy Avery, Director at Buttress, said:
"We are pleased to have been given the green light on our proposals which will bring much needed affordable housing to Didsbury.
The varied scale of the building is in keeping with the existing streetscape and minimises the impact of overshadowing and overlooking on the adjacent properties. We have sought to unify the varying materials and styles in the area by adopting a complementary palette of brick used in a grid pattern, as well as providing windows with perforated panels to add further character.
Sustainability has been central to our design approach and we look forward to our continued involvement in realising the scheme."