We're hiring: Heritage Consultant
We have a new opportunity for a Heritage Consultant to join and help us build, our busy team.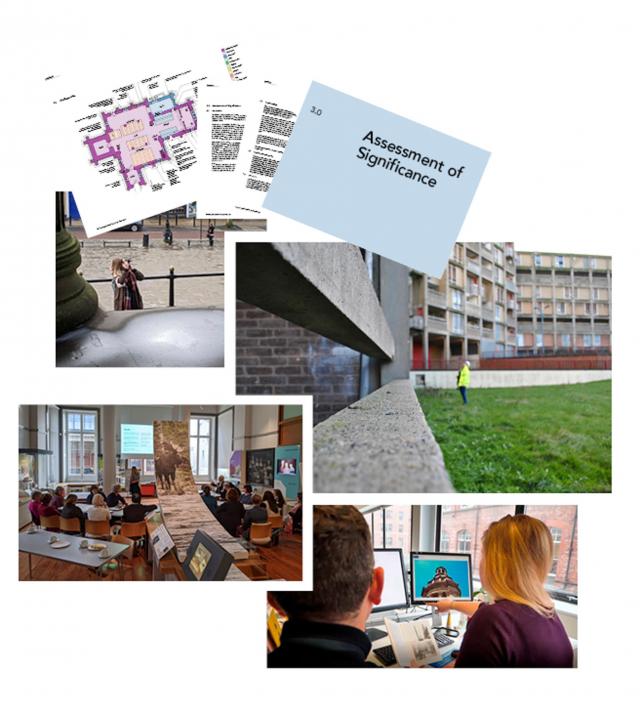 The Job
We have a new opportunity for a Heritage Consultant to join and help us build, our busy team.
You will be working across our Studios in Manchester and Leeds with architectural colleagues as internal clients on Buttress projects; and be providing guidance and advice to external clients.
The role is ideal for someone who wants to use their interests and skills to contribute to the sustainable management, and creative development, of the historic built environment. Buttress recognise the value of existing context in creating places, and we take pride in the real-life impact of the work we do.
With strong research capabilities and a clear and informative writing style, you will be carrying out early-stages project research and supporting the development of a number of reports. We are also seeking a team member that can support us in communicating knowledge and understanding of historic places, who believes that heritage is a force for creative good, and will throw themselves into the unique situations and conversations they may find themselves in. You aren't afraid to ask questions and are happy to ask for help.
You will be practically supporting the delivery of a wide variety of projects all over the country:
Undertaking archive and desktop research on historic buildings and places.
Collating and communicating that information in a way that is succinct and interesting to read.
Analysing the significance of historic buildings and places.
Participating in design reviews.
Communicating with clients, stakeholders, and the wider team.
Supporting the preparation of the following documents:

Statements of Significance
Conservation Plans
Management and Maintenance Plans
Heritage Impact Assessments
Conservation Area Appraisals and Management Plans
Buttress is a great place to develop your career. We work hard to create a company culture that is supportive, inclusive, and fun. We celebrate our differences and ensure that everyone has a voice and is respected, valued, and heard. The salary is dependent on experience with a range of benefits, including enrolment onto our healthcare plan and pension scheme, and flexible working hours.
Interested? Please email opportunities@buttress.net quoting reference BTTRSHC02 with your CV and short covering letter by Friday 21st January 2022.
We look forward to hearing from you.