A new academic heart for Monmouth School.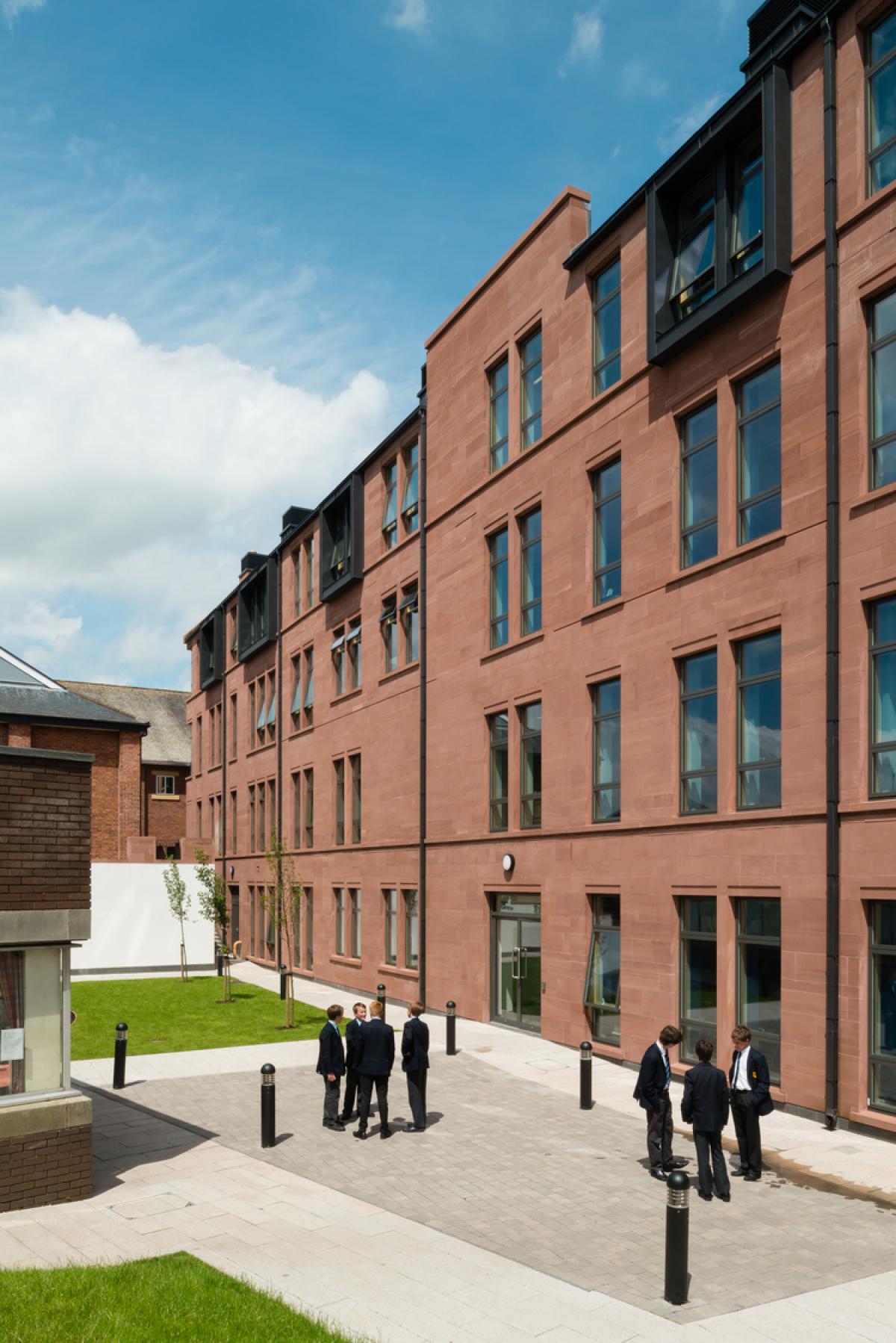 Buttress was appointed by Monmouth School to deliver the first phase of the 'Heart Project', which sought to create an effective, efficient modern academic building that replaced an existing building within the historic heart of the school.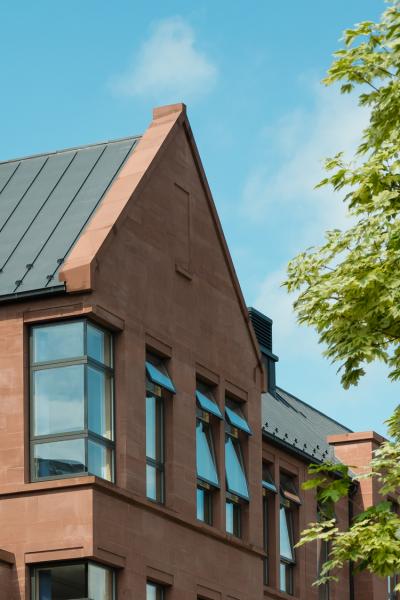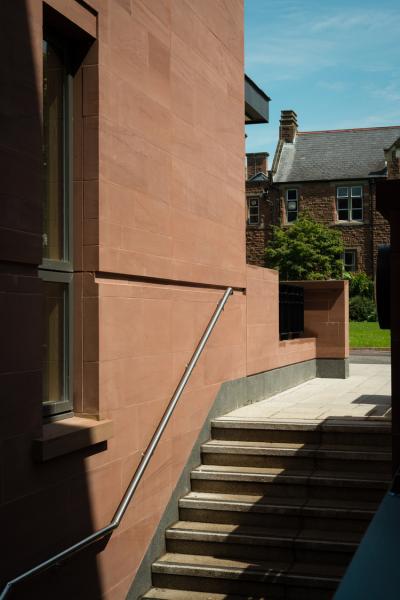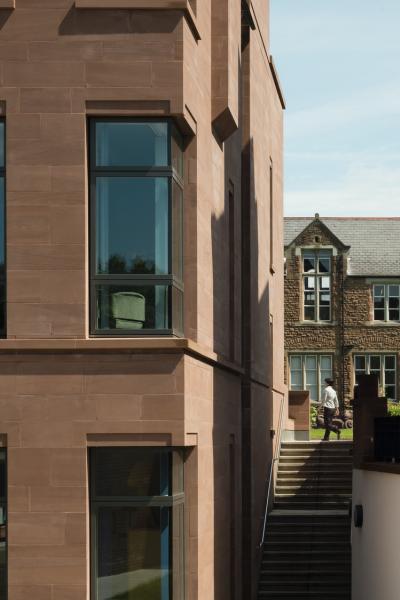 Designed as a contemporary interpretation of the surrounding listed buildings, its vertical proportions and high-quality finishes create a striking addition to the school estate.
A crisply detailed red sandstone façade and dark zinc roof sets the tone for the architectural design of the new building and comfortably respond to the scale and gravitas of the surrounding Victorian buildings. 
The William Jones provides nearly four times the accommodation of its predecessor, providing 21 classrooms alongside conference and lecture facilities as well as office spaces for the headmaster and administration.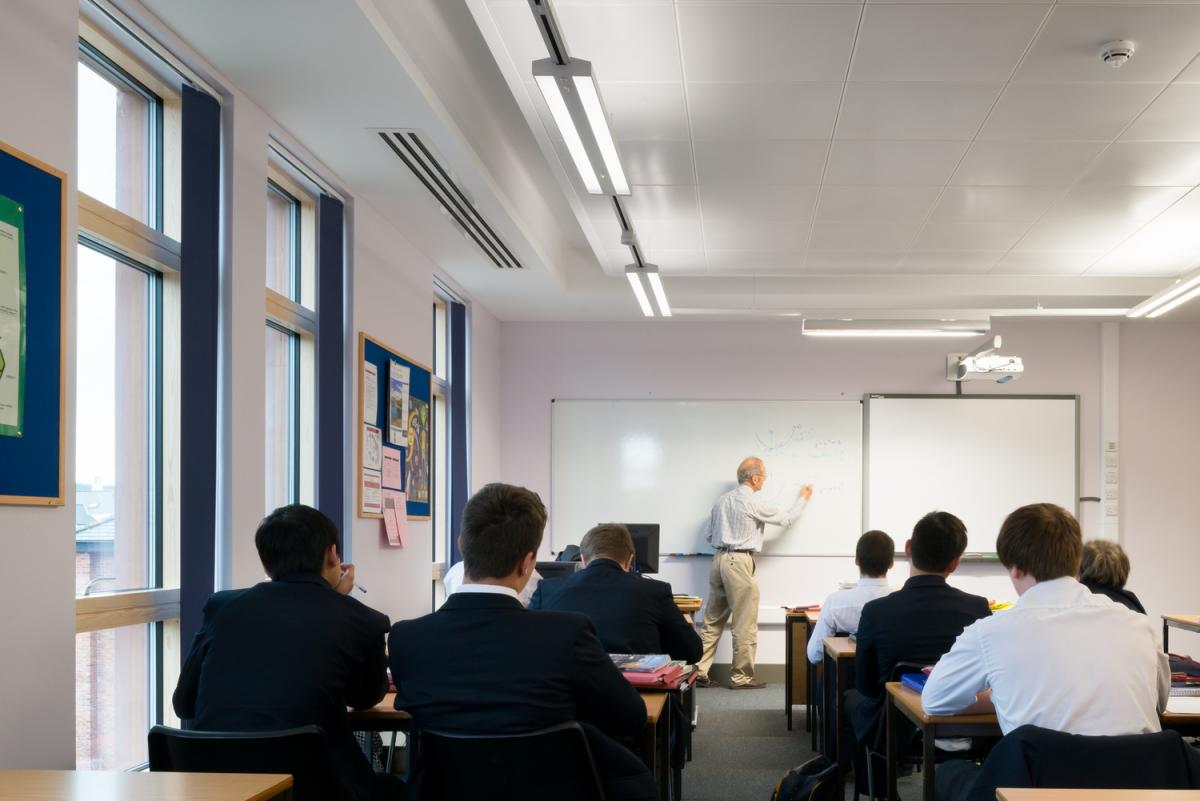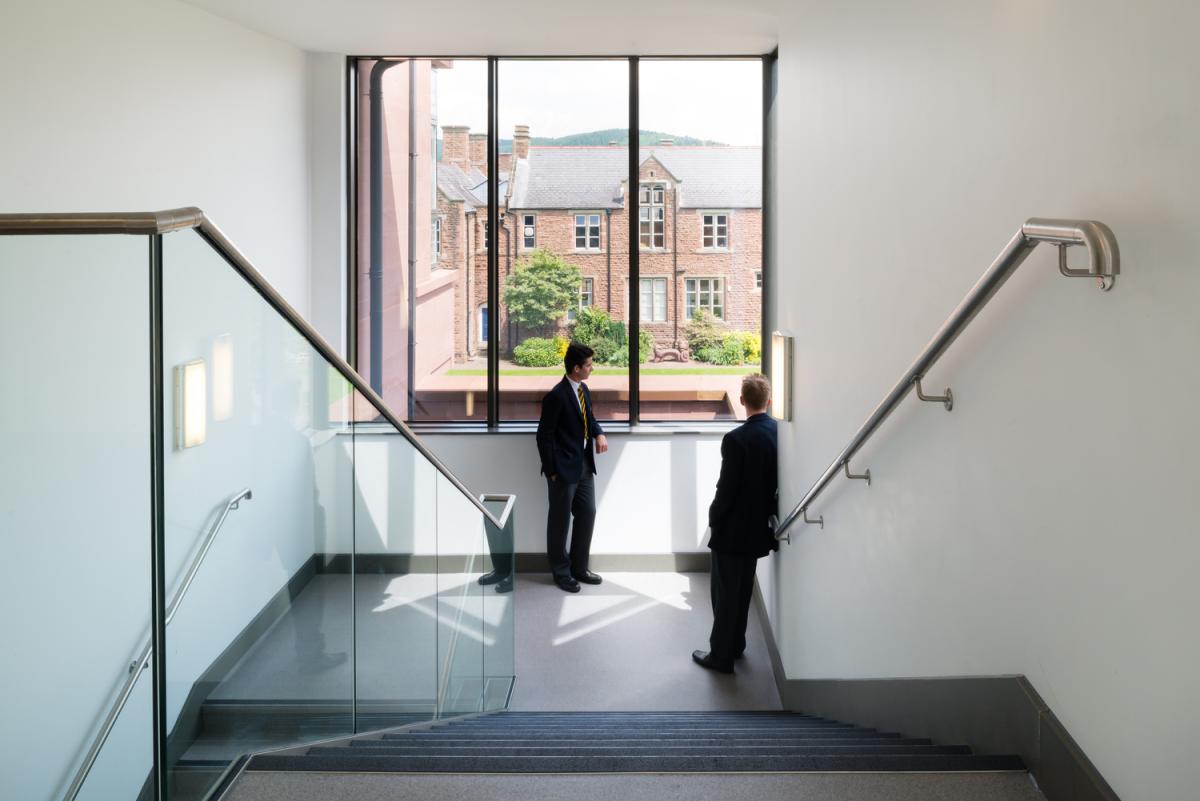 Sustainability and energy efficiency were a key focus throughout the project. The modern spacious rooms are designed to optimise the use of natural daylight and ventilation whilst minimising heat loss and energy consumption, alongside low-energy electric lighting and mechanical ventilation systems with heat recovery.
The correct level of lighting and ventilation is achieved, and the indoor air quality and CO² levels are kept in balance to optimise pupil health and concentration for teaching.
Image credits
© Jim Stephenson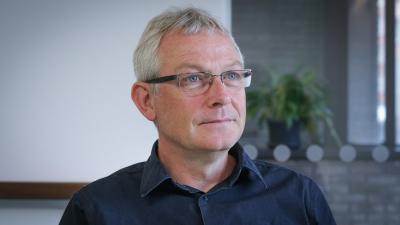 Studio Principal
Chris works across various sectors within the practice and brings an exceptional eye for detail and creative solutions to all.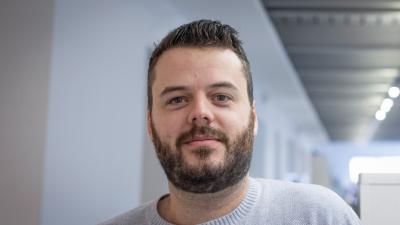 Associate Director
Ben is an associate director at Buttress who is experienced in the design and delivery of projects across a range of sectors, including residential, commercial and education.