A restored Victorian park with a renewed sense of community.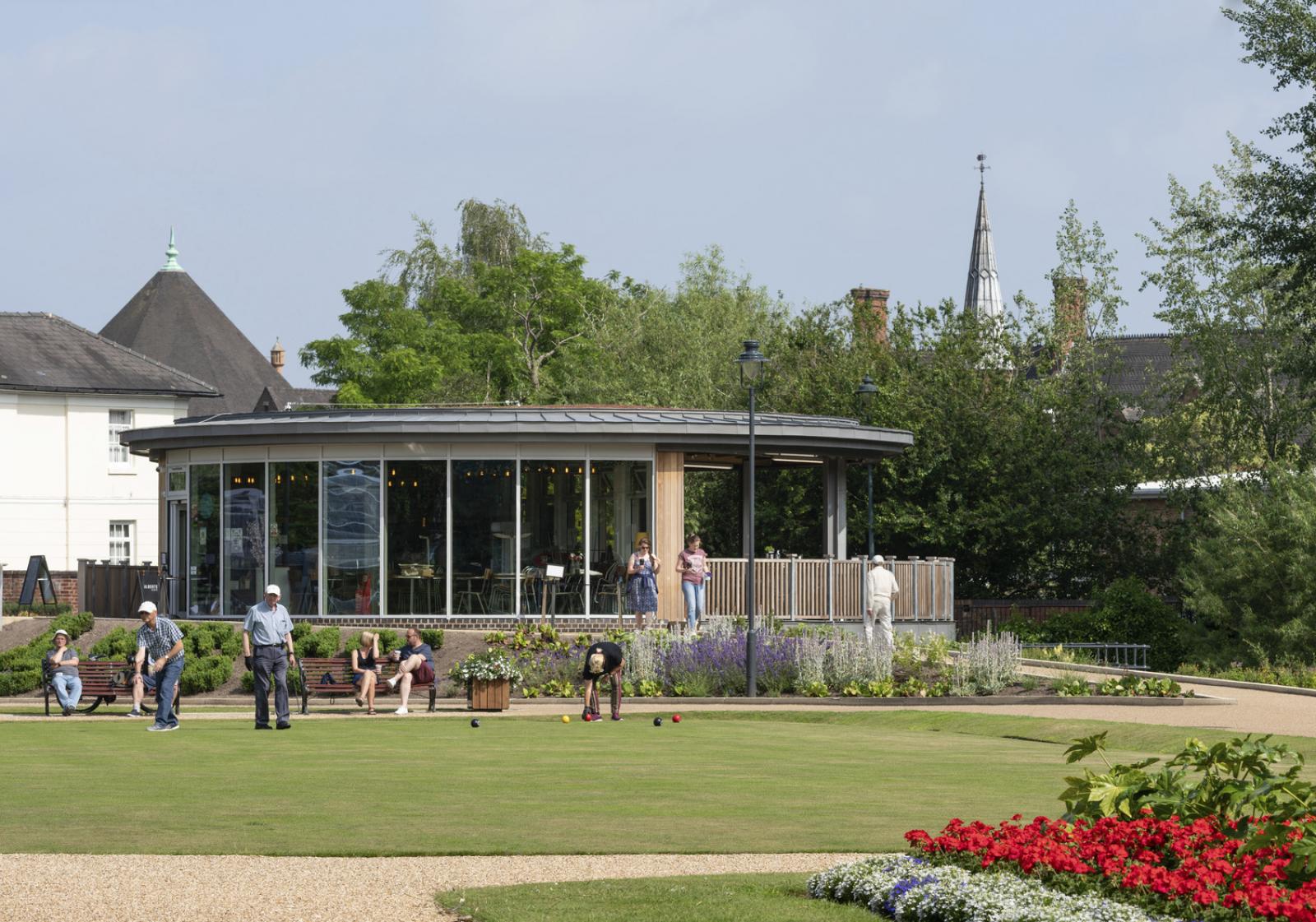 Client
The Environment Partnership | Staffordshire Borough Council
Located on the banks of the River Sow in the heart of Stafford town centre, Victoria Park is an important gateway to the town for visitors arriving from the station. 
Originally named the Victoria Park Pleasure Grounds, Victoria Park opened in 1908 and is the largest formal park in the Stafford borough. With its original layout and listed structures, it is a significant heritage asset.
Buttress was appointed by The Environment Partnership to support the council with a National Lottery Heritage Fund project to realise the full potential of Victoria Park. By restoring its historic fabric to form both a community asset of real significance and value the aim was to make an important contribution to the wider social, economic and environmental regeneration of Stafford.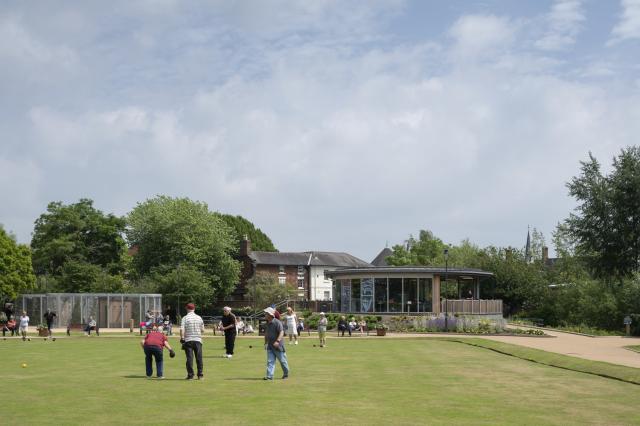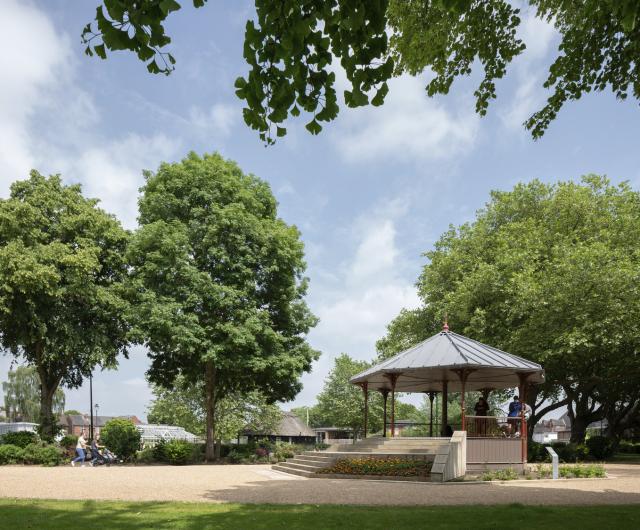 In addition to restoring the historic bandstand and grade II listed Mottram Shelter, the redevelopment of the park involved the creation of a number of new elements, including a café, aviary, and education spaces to encourage increased use of the park.
The café has been designed as a lightweight structure with green roof, that sits in the prominent spot vacated by the relocated aviary and has been designed with a circular form that offers 360˚ views of the park. Its elevated position – one metre above the existing ground floor level – provides level access via a bridge from Mill Walk. Adjacent is a landscaped amphitheatre created at the water's edge to connect people better with the river and to create a space for formal and informal events and activities.
The new aviary takes a triangular form to maintain key views through the park and has a powder-coated steel mesh façade that reflects the patterns of the new café and adds to the transparency of the structures.. 
A single-storey education centre provides training, classroom space and a working greenhouse for use by both park visitors, students, and maintenance staff.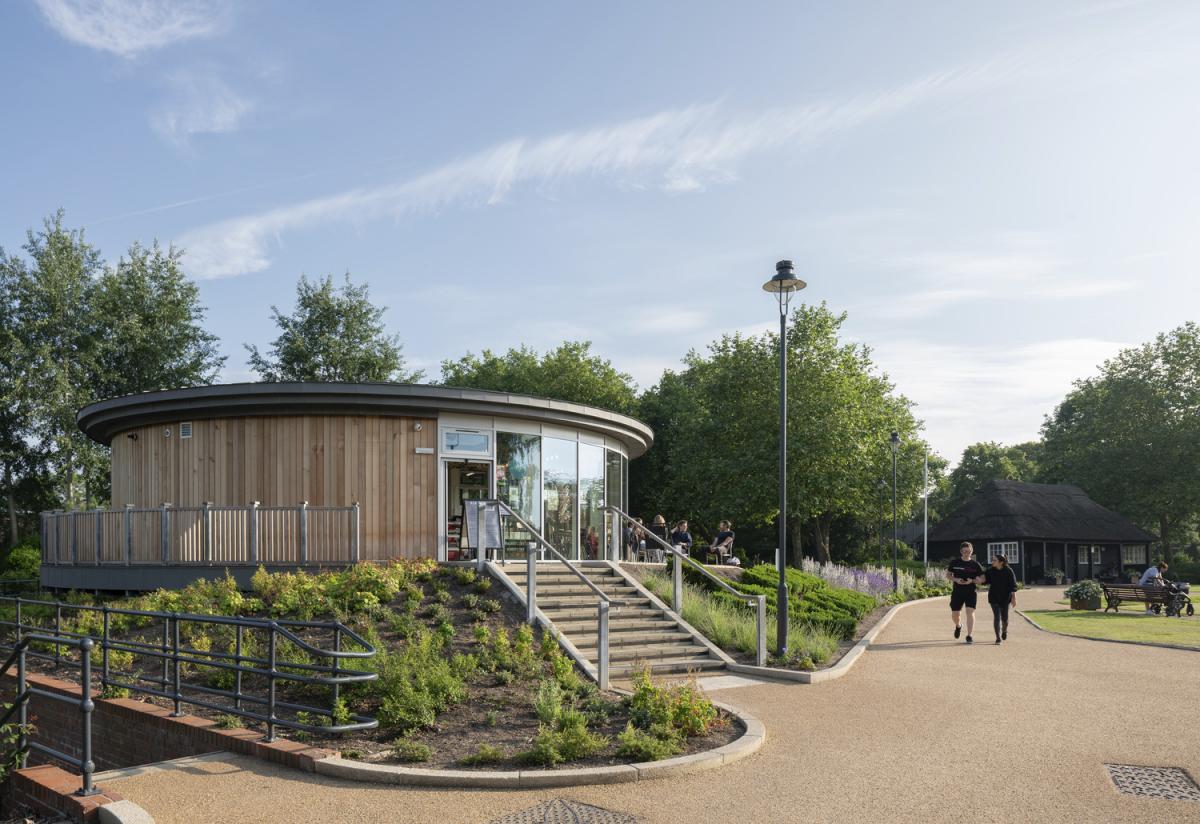 A community driven new place
Victoria Park's restoration is about far more than enhancing its historic features, it is about creating a cohesive community-driven new place where people come, spend time with friends and family and enjoy the beautiful open green space at the heart of their town.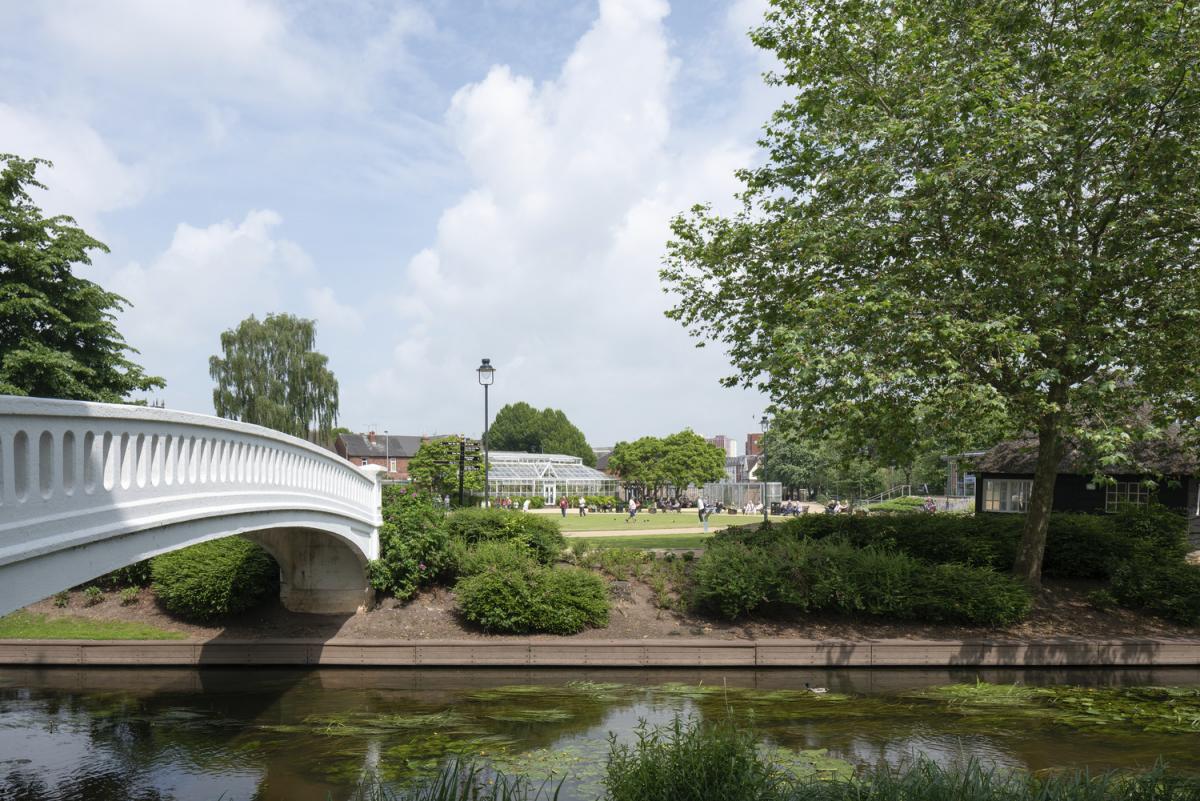 Image credits 
Gavin Stewart ©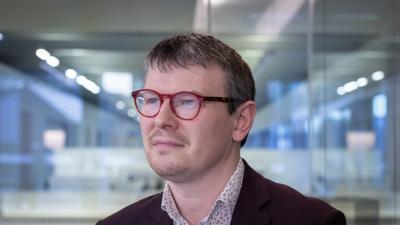 Director
Neal leads Buttress' arts and culture team, with a focus on the restoration, care and adaptation of historic and listed buildings.
Associate
Gwenno is an experienced associate with a great balance of technical ability, project running and client management.