At the heart of the community.
Client
The Friends of Stretford Public Hall
Sector
Community
Heritage

Service
Architecture
Conservation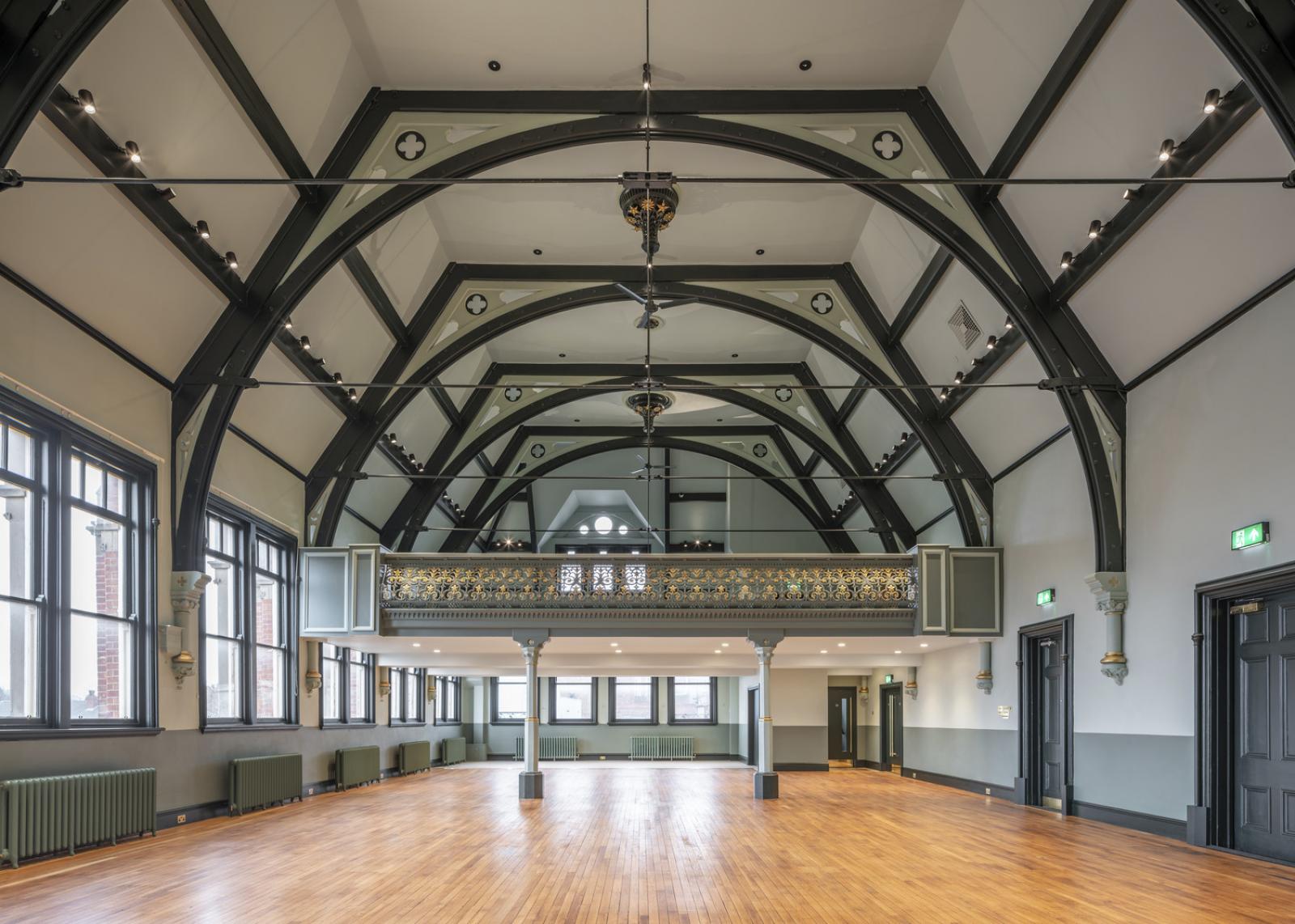 Stretford Public Hall was built in 1878 for the community by philanthropists John and Enriqueta Rylands. During the century that followed, the building served a variety of roles including as a public library, public baths, a theatre, and council offices.
By 2014, the hall stood empty and was about to be put for sale. The Friends of Stretford Public Hall, a member-owned charitable organisation led by local residents, stepped forward to save the hall and successfully secured the freehold of the building from Trafford Council in 2015. Since then, the Friends have been fundraising and developing plans to restore the hall to its former glory and enhance its use as a community asset.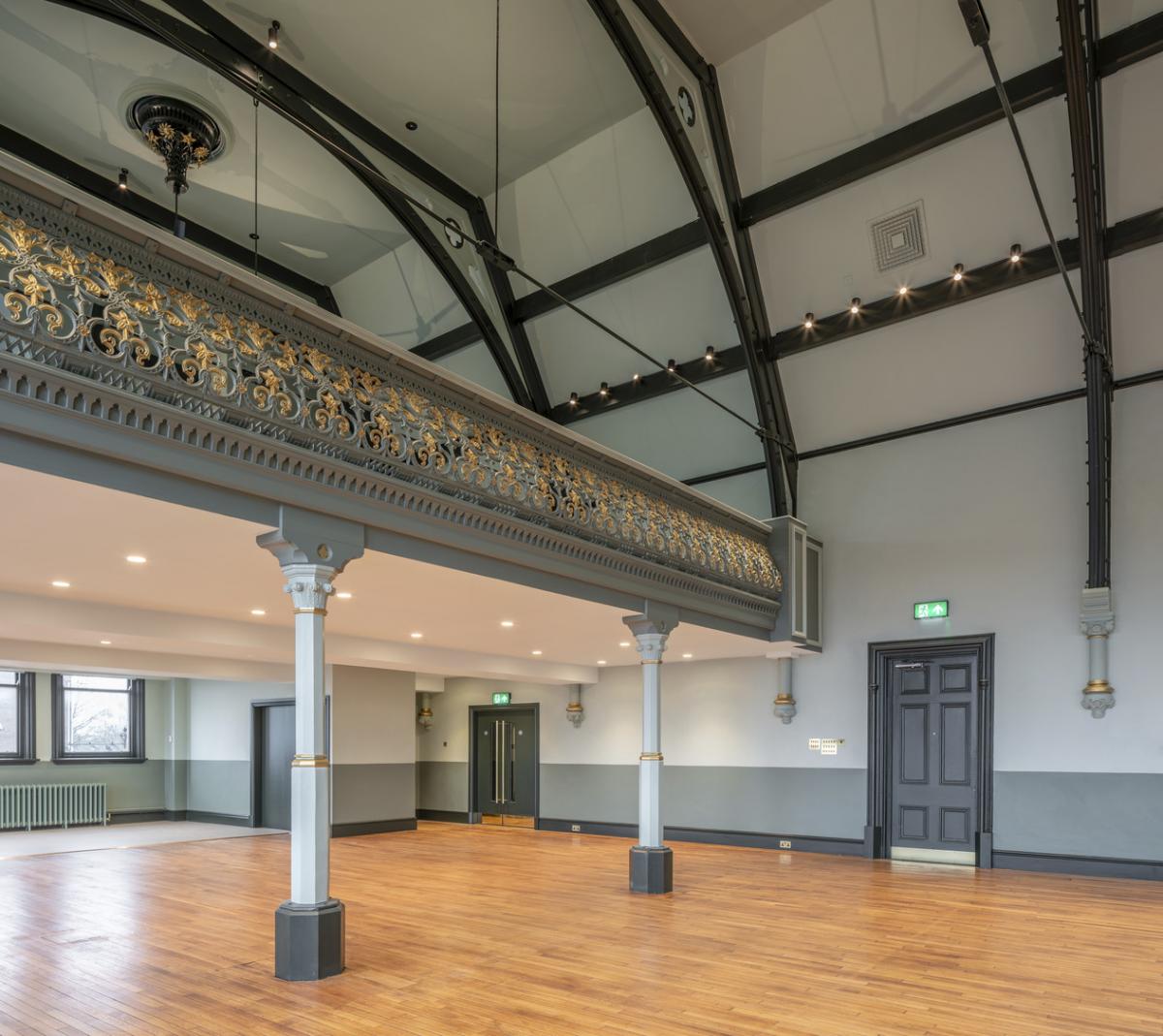 We were appointed by the Friends group to transform the Hall's Victorian ballroom into a flexible, multi-functional event space for community use.
Years of ad-hoc alterations had created various restrictions which were limiting the ballroom's operating and commercial potential. To open up the space, a historic opening between the landing to the principal staircase and the anterooms to the south-east corner of the hall has been reinstated and non-historic partitions have been removed.
Wherever possible, the ballroom's historic features have been restored and a new decorative scheme has been adopted which provides a contemporary take on a traditional Victorian colour scheme, while creating a smart yet approachable space that welcomes the community.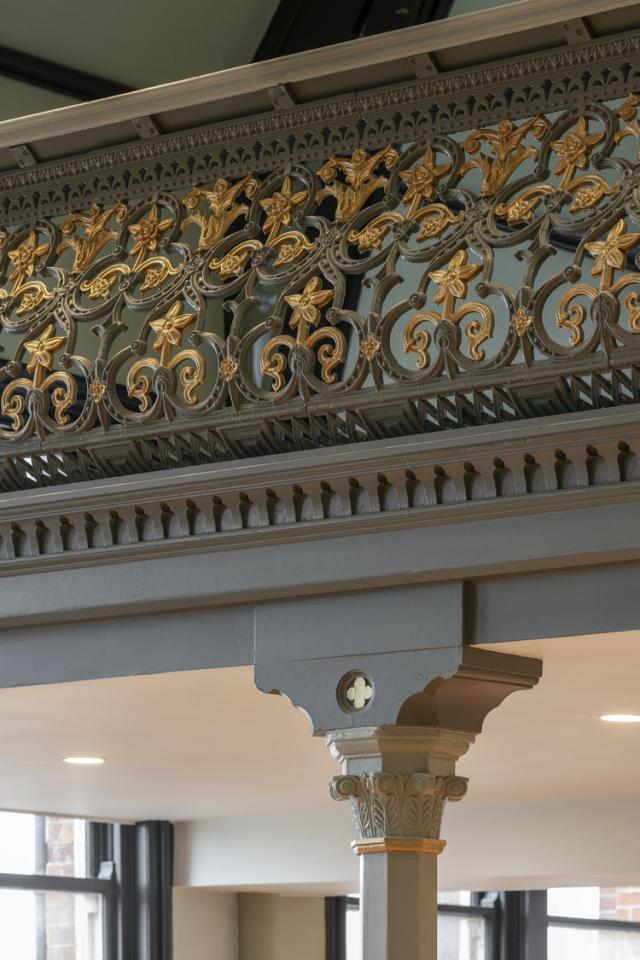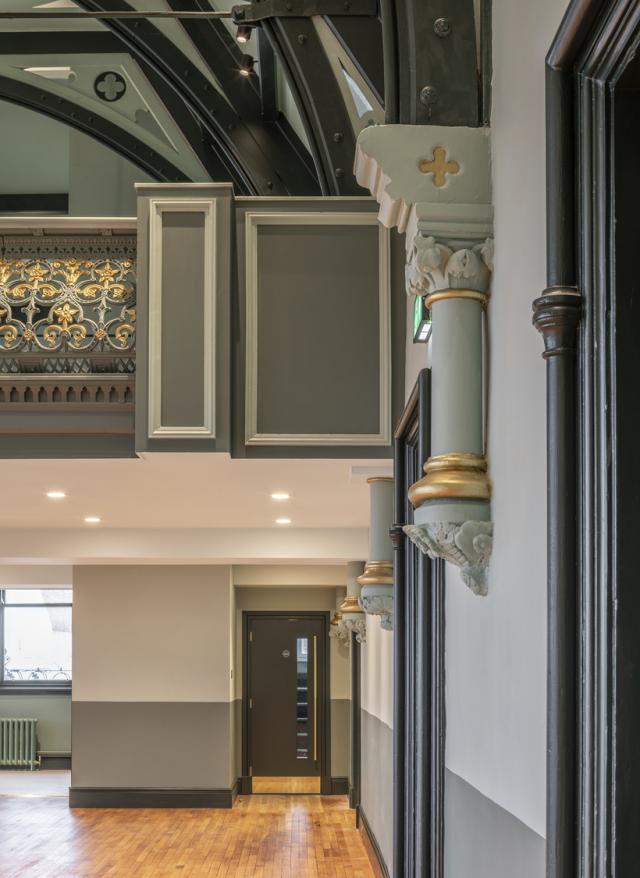 Key to the project was the creation of a commercial offer that would allow the Friends to generate income which could be reinvested into the building and community activities.
To support this, two concealable servery areas have been created at each end of the hall. Each also contains a moveable servery unit that can be put away when not in use, reducing the physical and aesthetic impact on the space, while providing a desired commercial facility.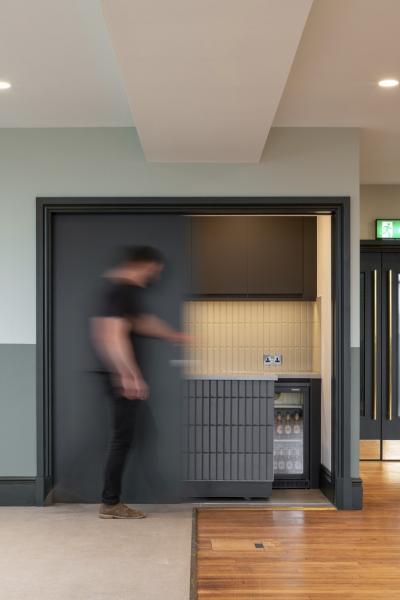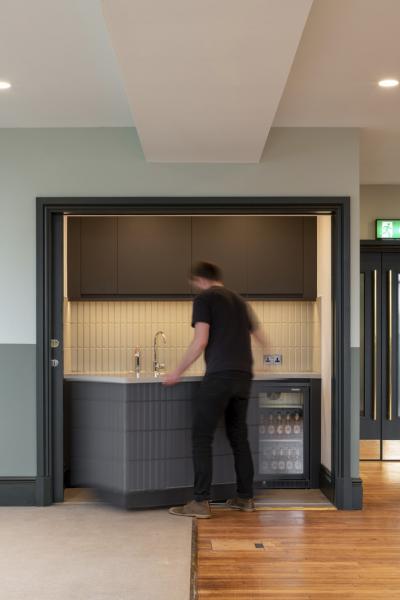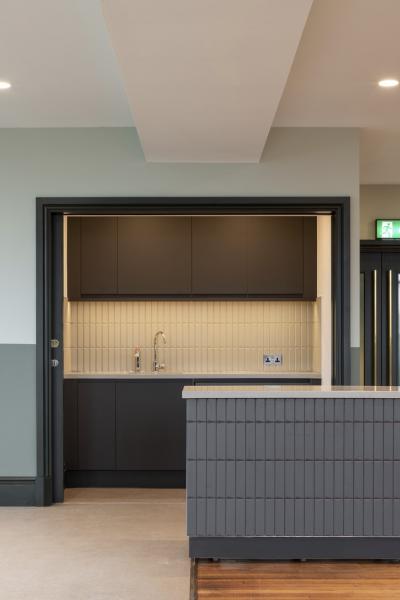 The team were also keen to ensure that the design celebrated the diversity within the wider community. All toilet facilities are gender-neutral with non-binary signage and personal intimate care facilities integrated where necessary. Tendering contractors were also asked to submit a statement explaining their commitments to inclusivity. This allowed the project team to ensure all aspects of the project fully supported their commitment to equality, and not just the design proposals.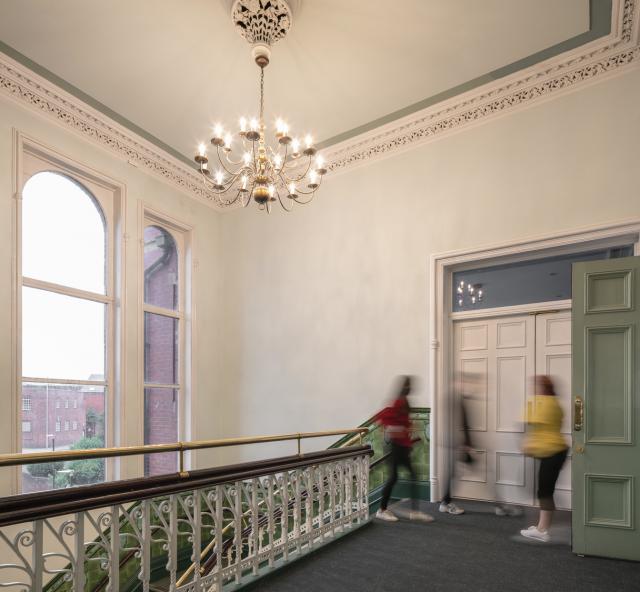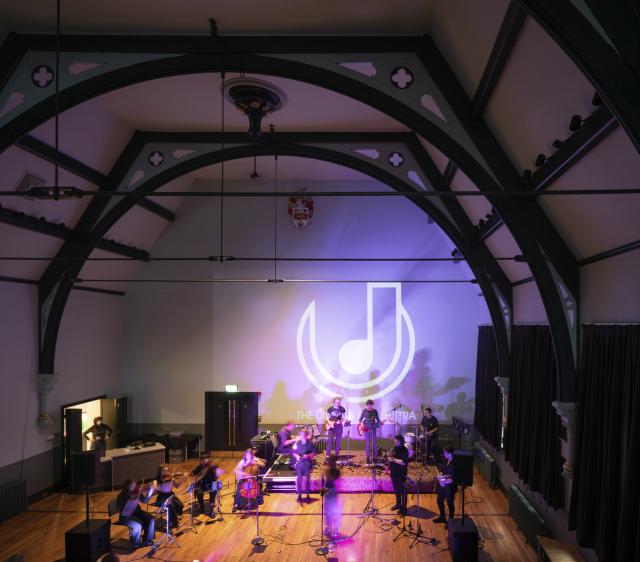 Image credits
© Gavin Stewart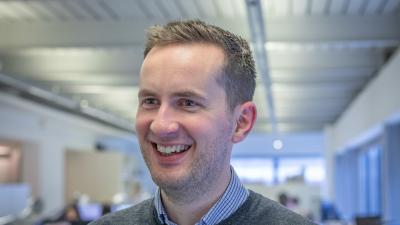 Associate Director
Edward specialises in the conservation, informed repair, and creative reuse of secular and ecclesiastical buildings, including some of the country's most significant historic sites.