A pathway to settled accommodation for Salford's homeless population.
Client
Salford City Council
Over the past decade, there has been an increasing need for move-on accommodation in Salford to support the city's growing homeless population.
Backed by funding from the government's Rough Sleepers Accommodation Programme (RSAP), we are working with Salford City Council to provide 24 move-on homes at three sites across the city. The homes will act as a pathway to more permanent, settled accommodation and will provide essential support to those in Salford facing homelessness.
The scheme aims to create a genuine home that will prepare occupants for full independent living.
To achieve this, the external form will feature a pitched roof to create a sense of domesticity, supporting the idea of a permanent home. The two-storey self-contained apartments will each have their own front door and open plan living area. Ground floor units will offer level access, whilst access to the upper apartments and decks is provided via a communal staircase.
The design responds to the area's existing vernacular and the apartments will be clad in red brickwork to integrate the homes into their surroundings, whilst creating a distinctive sense of place and community.
Sustainability is also a key focus for the development and the apartments have been designed to be low-energy, low-carbon homes that offer high levels of thermal efficiency to keep running costs low.
Modern methods of construction
A number of modern methods of construction have been considered during the design process, including a volumetric modular approach, which would allow for the units to be stacked to maximise site capacities.
The units have been designed within a common footprint, enabling the housing tenure to be easily adjusted without affecting the site layout.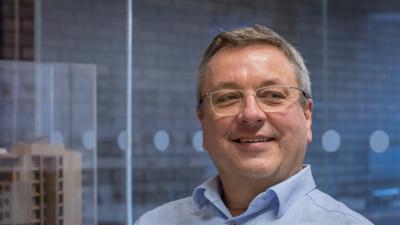 Director
Andy leads Buttress' residential and regeneration team and has the rare ability to cut through to the heart of complex issues to find a solution.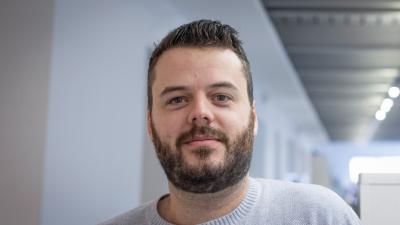 Associate
Ben is an associate at Buttress who is experienced in the design and delivery of projects across a range of sectors, including residential, commercial and education.