Inspiring everyone with the RAF story
A 25-year strategic plan that helps the RAF Museum Cosford deepen its focus on immersive storytelling, be more ambitious in encouraging reflection, and of course welcome visitors for a great day out.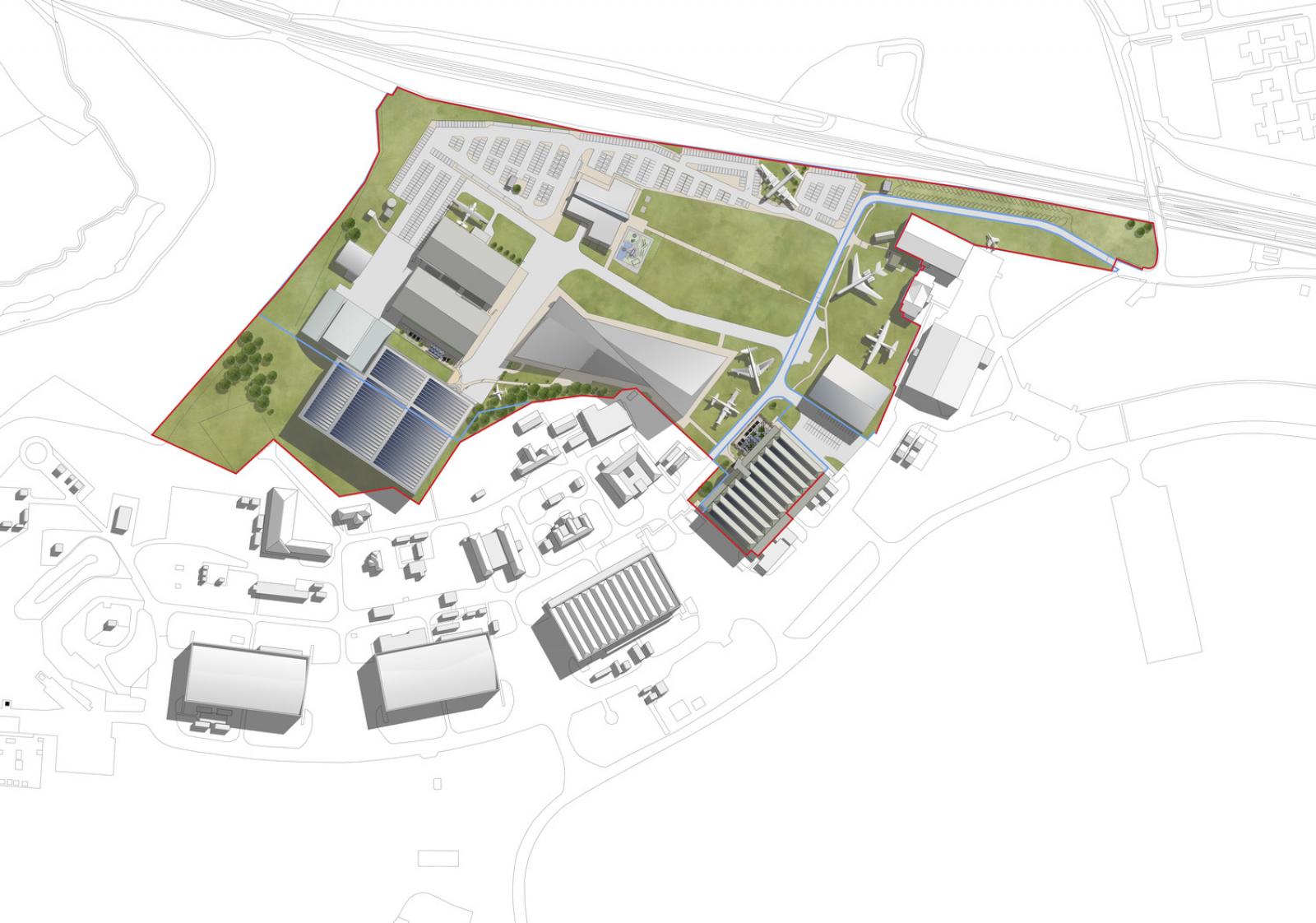 This large and complex site houses collections across a series of re-purposed hangars and purpose-built exhibition halls that have evolved across the site.
Our plan recognises the strength of what the museum has, and proposes a series of small and large moves that both create new accommodation and help knit together what is already there, improving visitor routes and experience.
We worked closely with the museum teams across their two sites, to learn from them and work through options and ideas collaboratively. Our masterplan developed from the preferred options identified.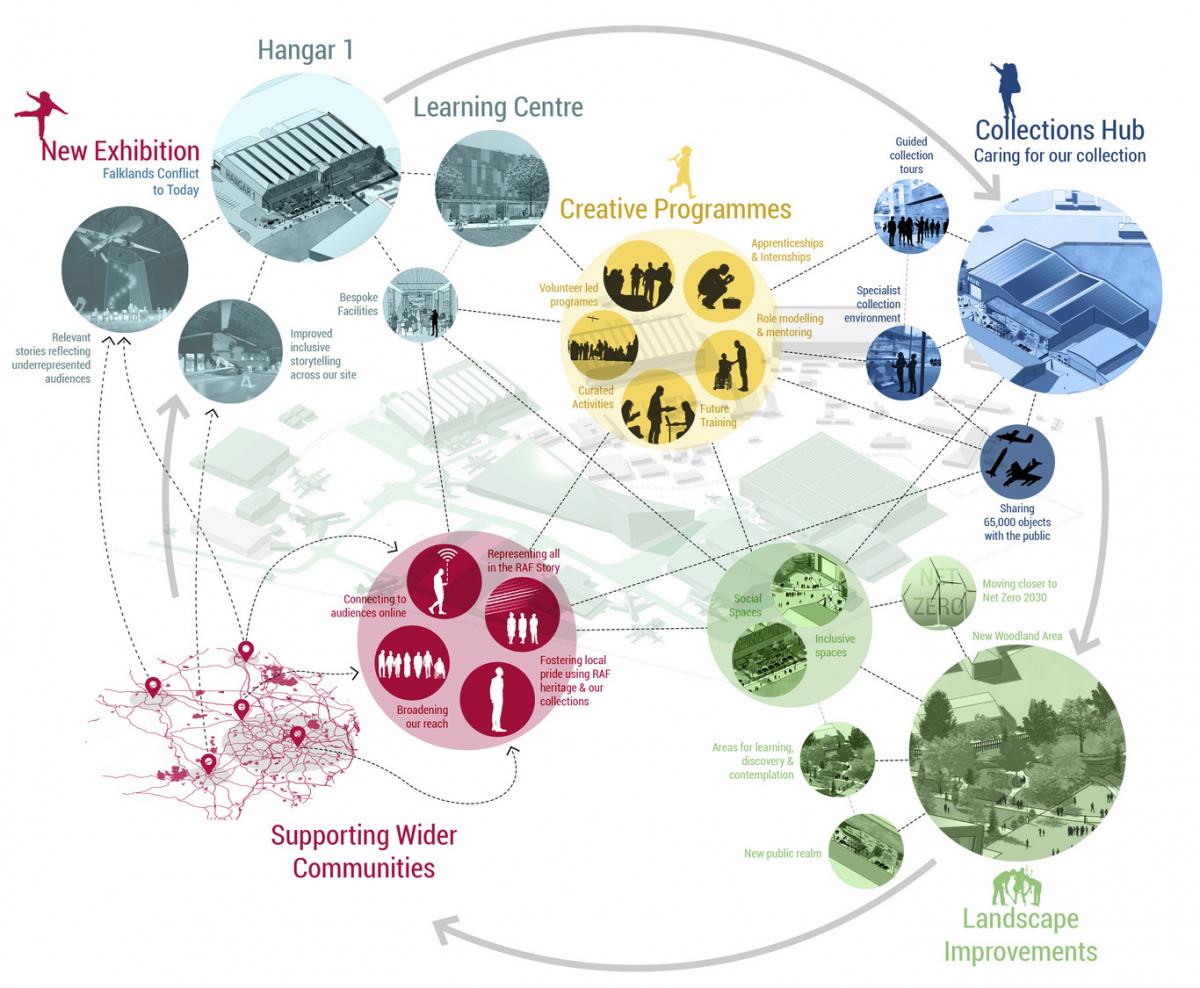 Our preferred approach introduces a hub and spoke approach to visitor flow; identifying key nodes in the museum story to attract and direct visitor flow rather than trying to impose a strict route across a large and diverse site and collection. 
The central area of the museum site is freed from its current use as a car park and becomes a flexible events hub and a key node in the visitor journey with intuitive and organic wayfinding.
The RAF Museum looks after a large stored collection including around 55,000 objects representing every aspect of RAF life from across its 100-year-plus history. These objects are held on two non-public sites which currently prevents public visits and restricts staff and volunteer working.
A significant new phase of work identified in the masterplan is the creation of a new collections hub. This consolidates the museum collections on site and enables the museum to conserve, research and share their stored collections with visitors for the first time.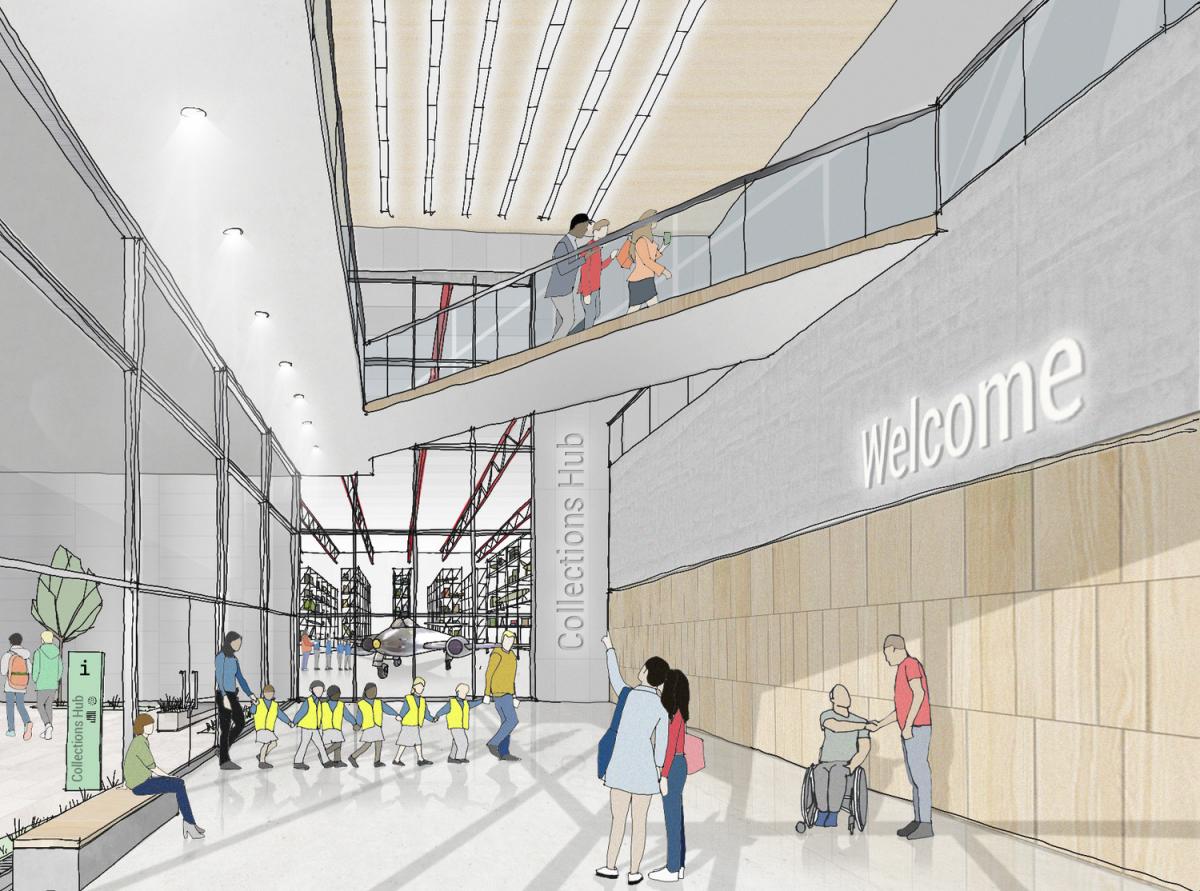 Education provision is addressed with a new hangar for STEM education provision and additional in-gallery education hubs that help enliven the permanent collection displays. The new learning spaces will enable exploration, discovery and debate and will ignite visitors' curiosity, both in STEM subjects (Science, Technology, Engineering and Mathematics), as well as in art, history and design. They will provide safe spaces for social and emotional learning using creative experiences to explore challenging issues.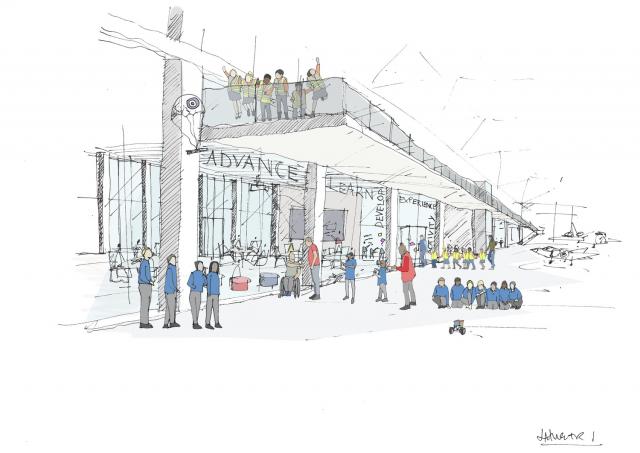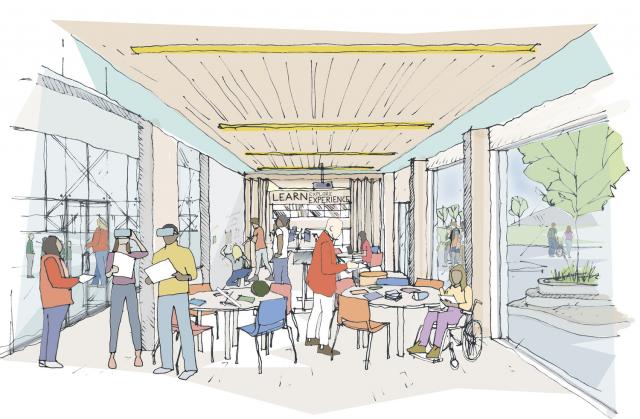 Landscape and sustainability
One of the keys to unlocking the RAF Museum Cosford was to move the car park from the centre of the site. This brings us opportunities to create new outdoor space that helps wayfinding and vastly improves visitor experience. It also helps support the sustainability goals of the museum as it works towards being carbon net zero by 2030.
The investment in greening the site landscape provides new opportunities for carbon capture, increasing biodiversity and delivering spaces in which visitors and staff can improve their physical and mental health.
There will be a woodland area with walking trails and opportunities for discovery, learning, rest and contemplation.  Investment in the outdoor realm outside the Collections Hub and the new exhibition will incorporate seating with pockets of greenery creating much-needed outdoor facilities creating the option to host learning activities outdoors.