Telling the full story of an internationally-renowned archaeological site.
Client
Halton Borough Council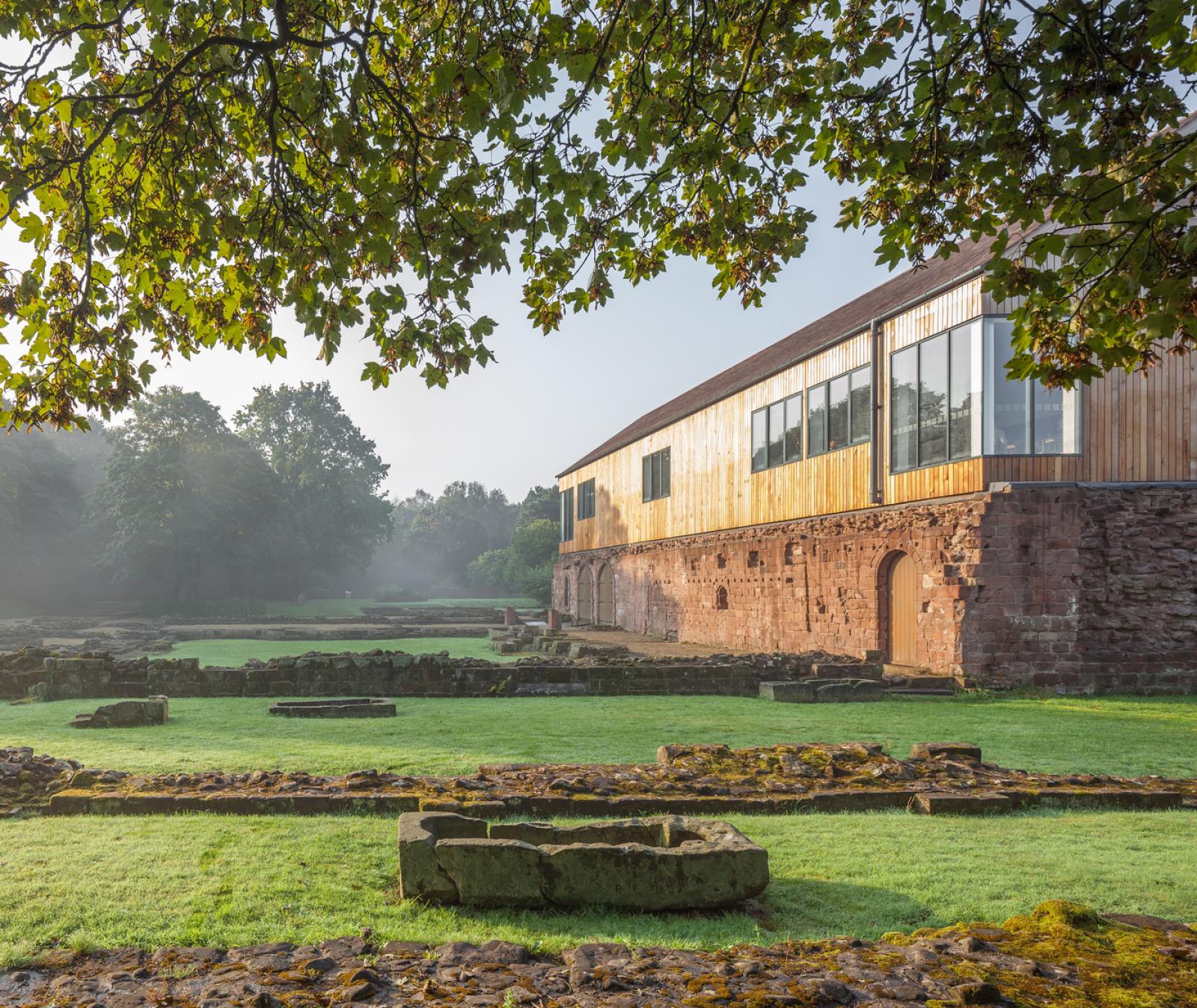 Norton Priory Museum and Gardens is a 47-acre historic site that contains both the remains of a 14th century abbey complex and an 18th century country house. The site is considered to be a monastic site of international importance and is the most excavated monastic site in Europe. It opened as a museum in 1982.
We were appointed to redevelop and extend the museum to create a space that told the story of the Priory to its fullest, as well as better connecting the Priory's ruins, the museum and the gardens to improve visitor orientation around the site.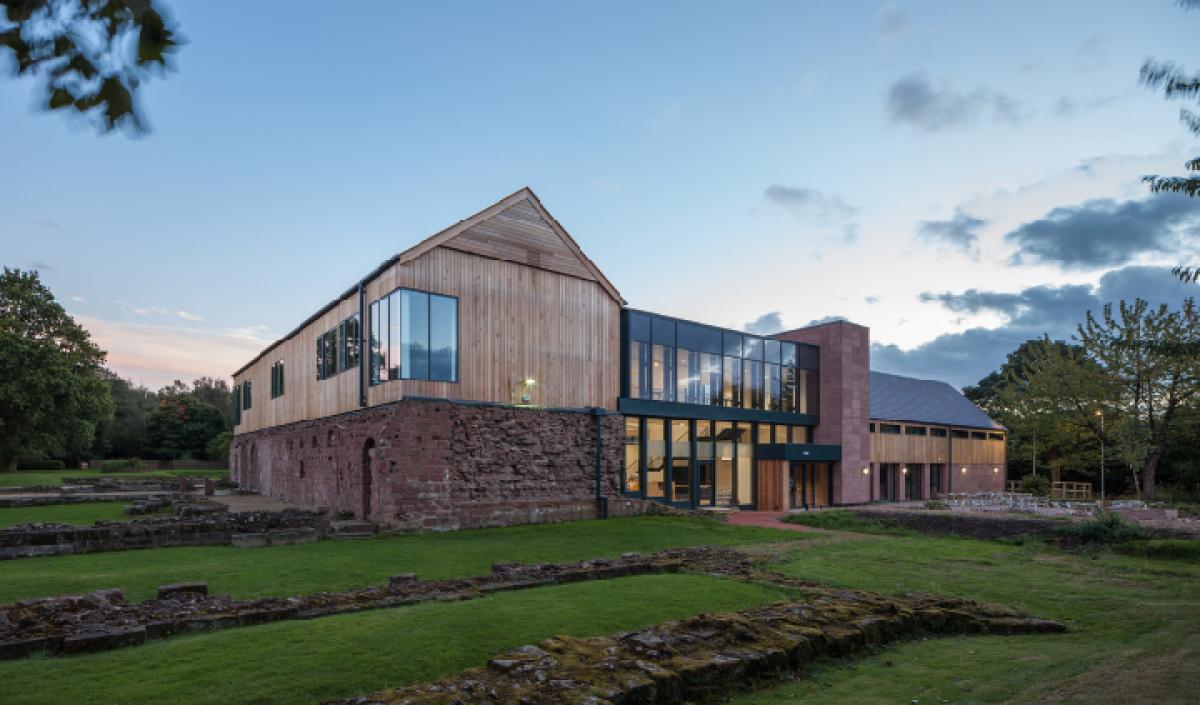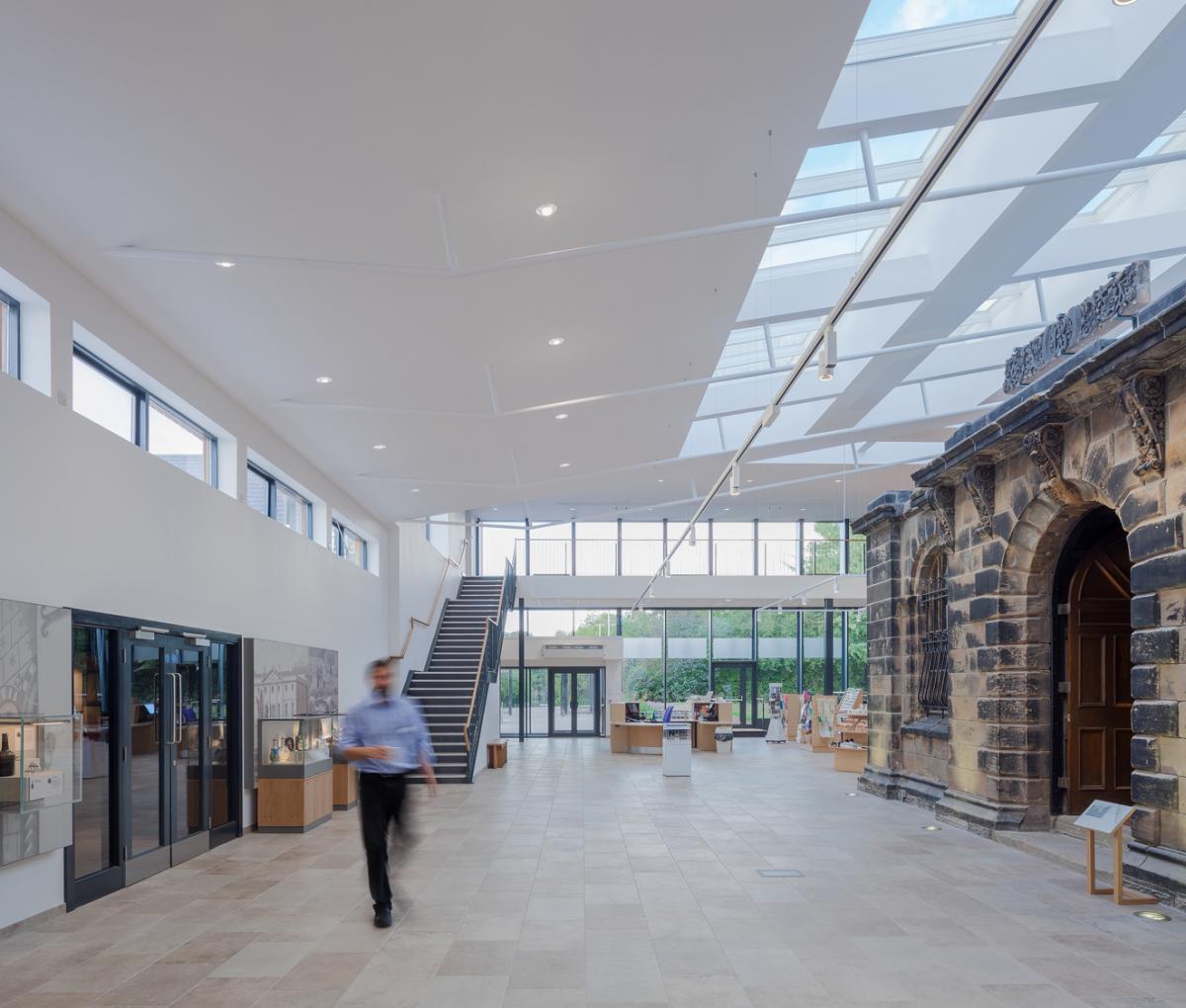 A new glazed link building and entrance were created, replacing a previously obscure approach. The new structure exposes elements of the museum and its artefacts from the exterior, inviting visitors to explore the rest of the complex.
The new welcome space gives visitors access to the undercroft, the first and ground floor exhibitions, and the Priory ruins, which can be accessed via the entrance remains to the old country house. New café and education spaces were also created to extend the museum's capacity for events and visiting school groups.
"Due to the nature of the scheduled monument site and listed buildings, the architectural and practical challenges were numerous. Buttress have consistently overcome them."
Frank Hargrave, The Norton Priory Museums Trust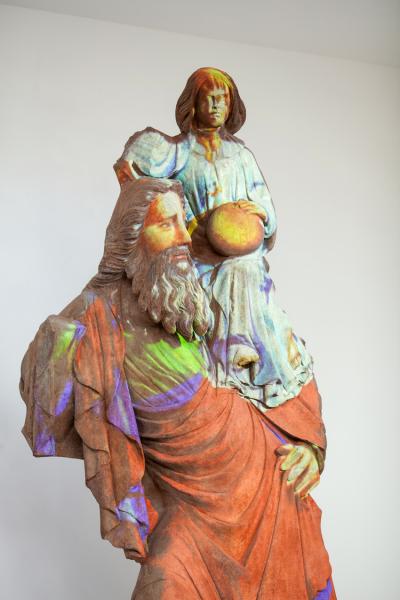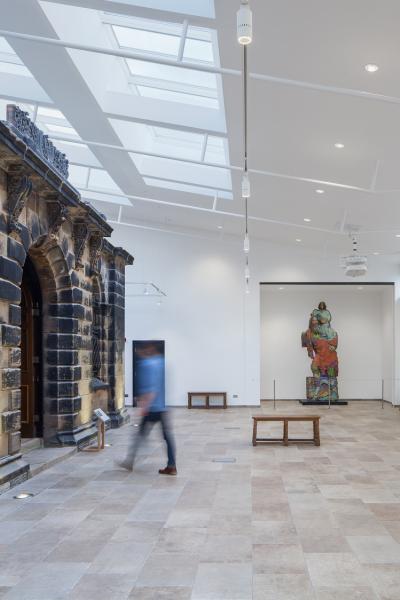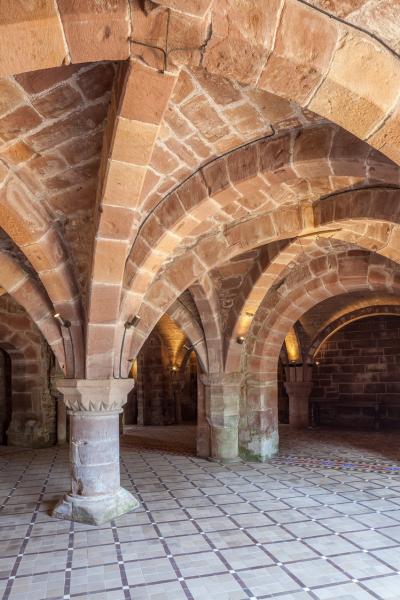 A twice-life-size statue of St Christopher – considered to be the largest and most impressive example of surviving sculpture from the 14th century – was also relocated into the lobby to welcome visitors.
The project also saw the creation of a new central atrium, integrating the existing museum building to the Grade I listed undercroft – the only part of the original medieval Priory still standing. This involved building a gallery space that sits above the undercroft, offering visitors views across the remains and gardens.
The gallery was built from natural, high-quality materials to ensure that the new, contemporary structure complemented the surrounding historic environment.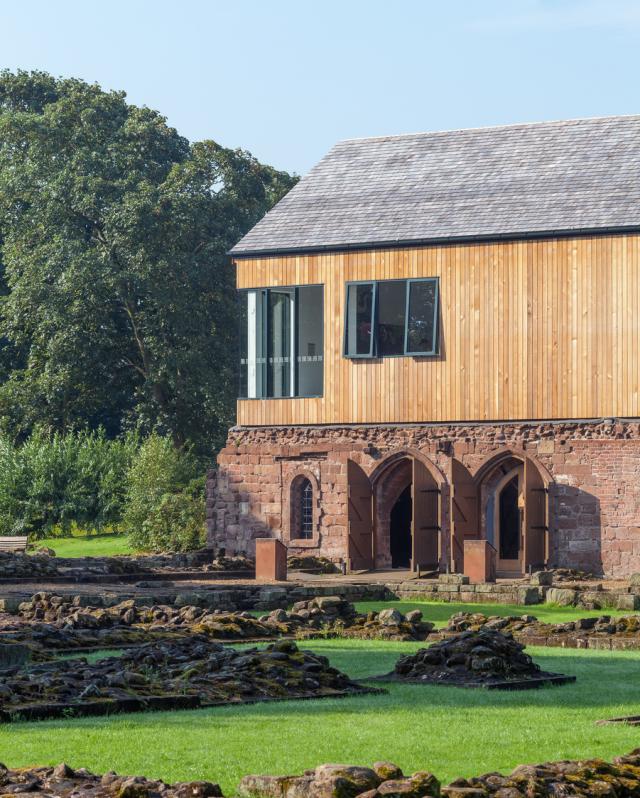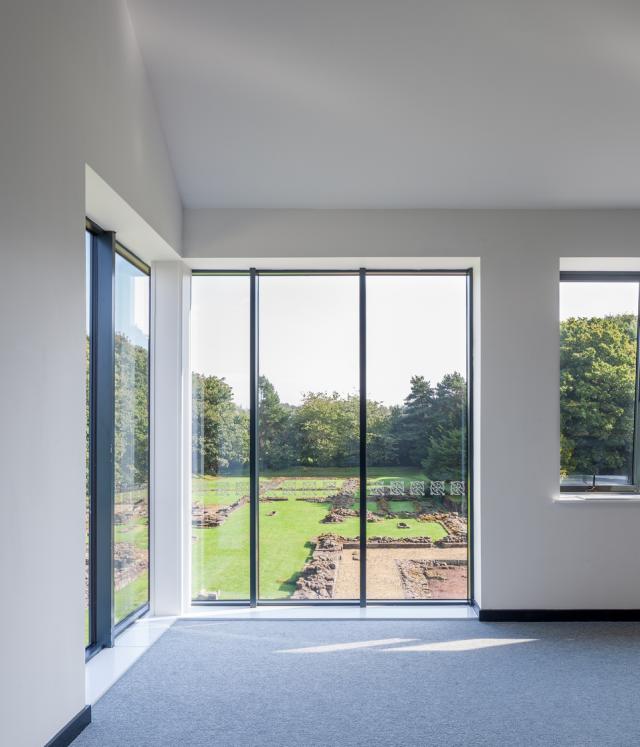 The transformed and extended museum building creates a greater sense of cohesion between the museum and the archaeological remains, whilst offering an inviting and engaging space for visitors.
Since its reopening in 2016, the museum has seen a significant increase in visitor numbers and visitor satisfaction. The museum has been referred to as a cultural symbol for the area and has been praised for helping to drive wider economic growth in the Merseyside region.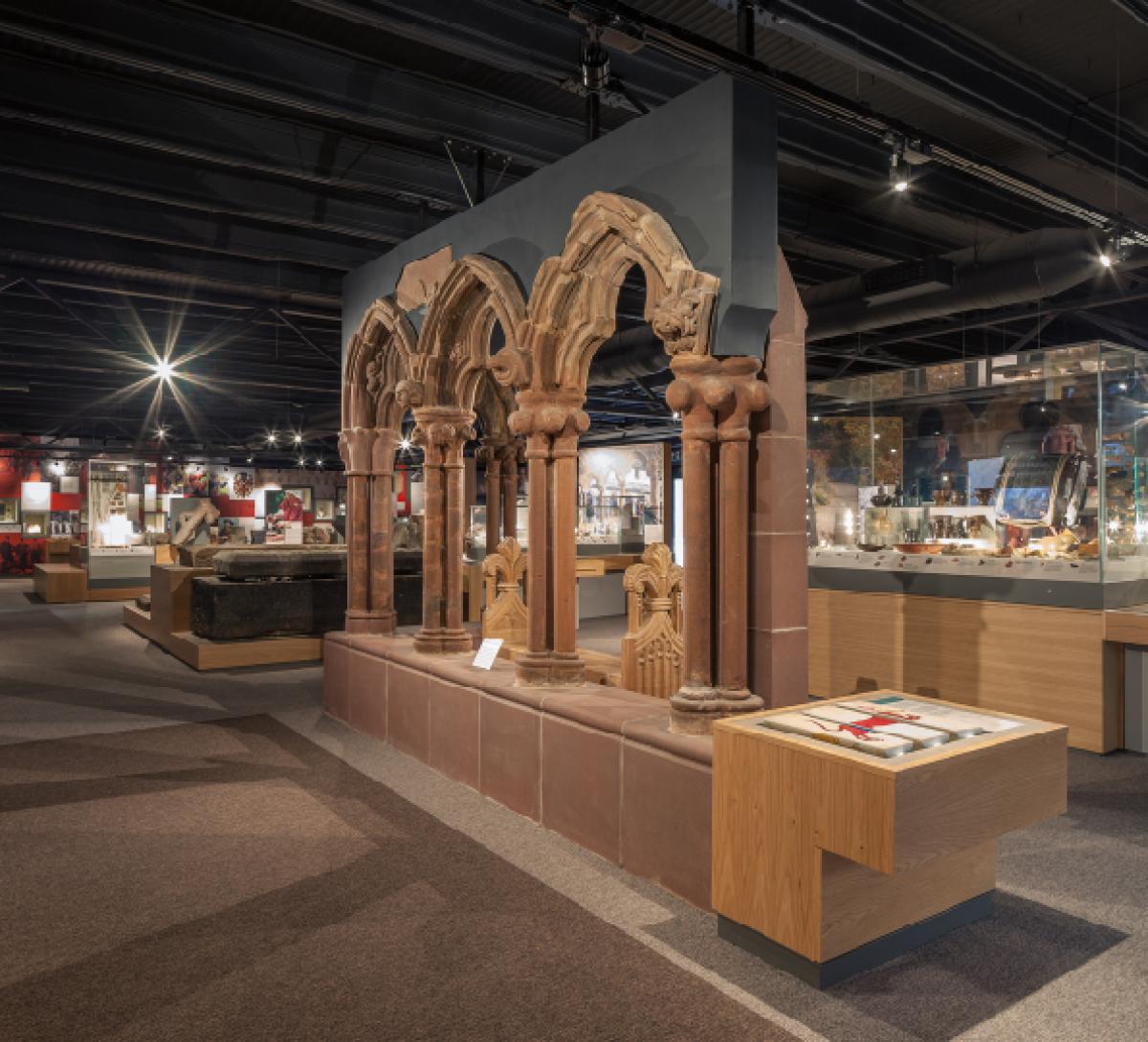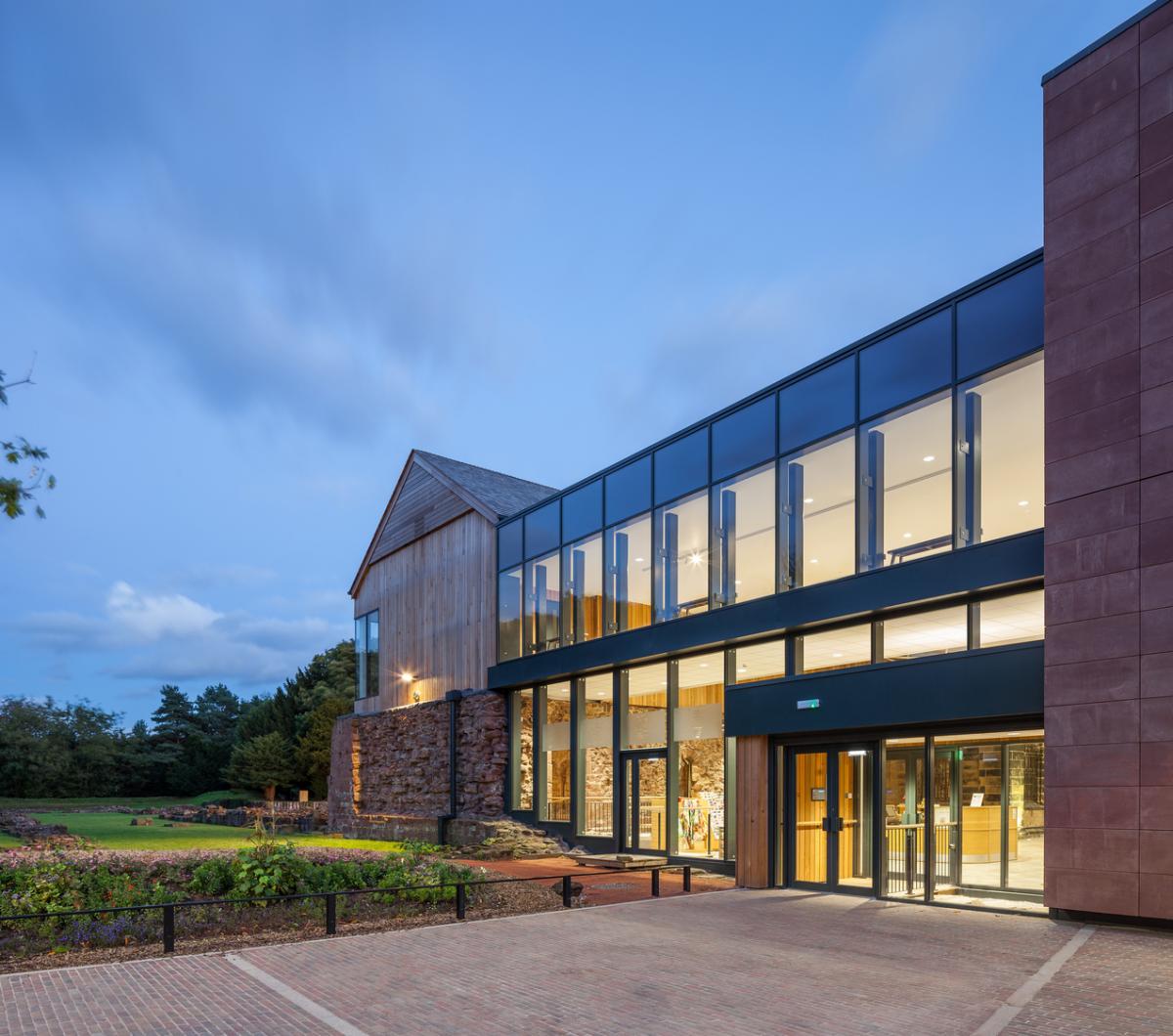 Awards
RICS North West Awards 2016: Shortlisted for the Tourism and Leisure Award
Marketing Cheshire Annual Tourism Awards: Winner of Small Visitor Attraction of the Year
Image credits
© Gavin Stewart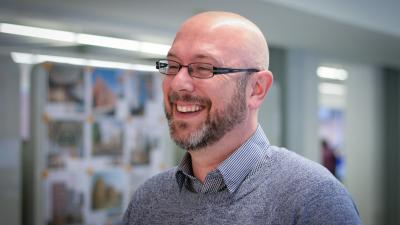 Director
Stephen leads the practice's heritage team, specialising in projects that involve listed buildings and heritage assets and responding to their impact on place and local communities.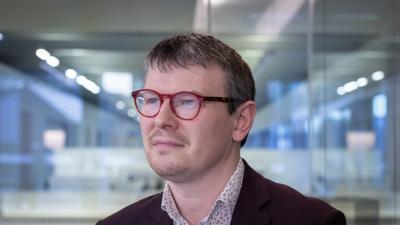 Director
Neal leads Buttress' arts and culture team, with a focus on the restoration, care and adaptation of historic and listed buildings.