Later in life living with a strong community heart.
Client
Federation of Jewish Services (The Fed)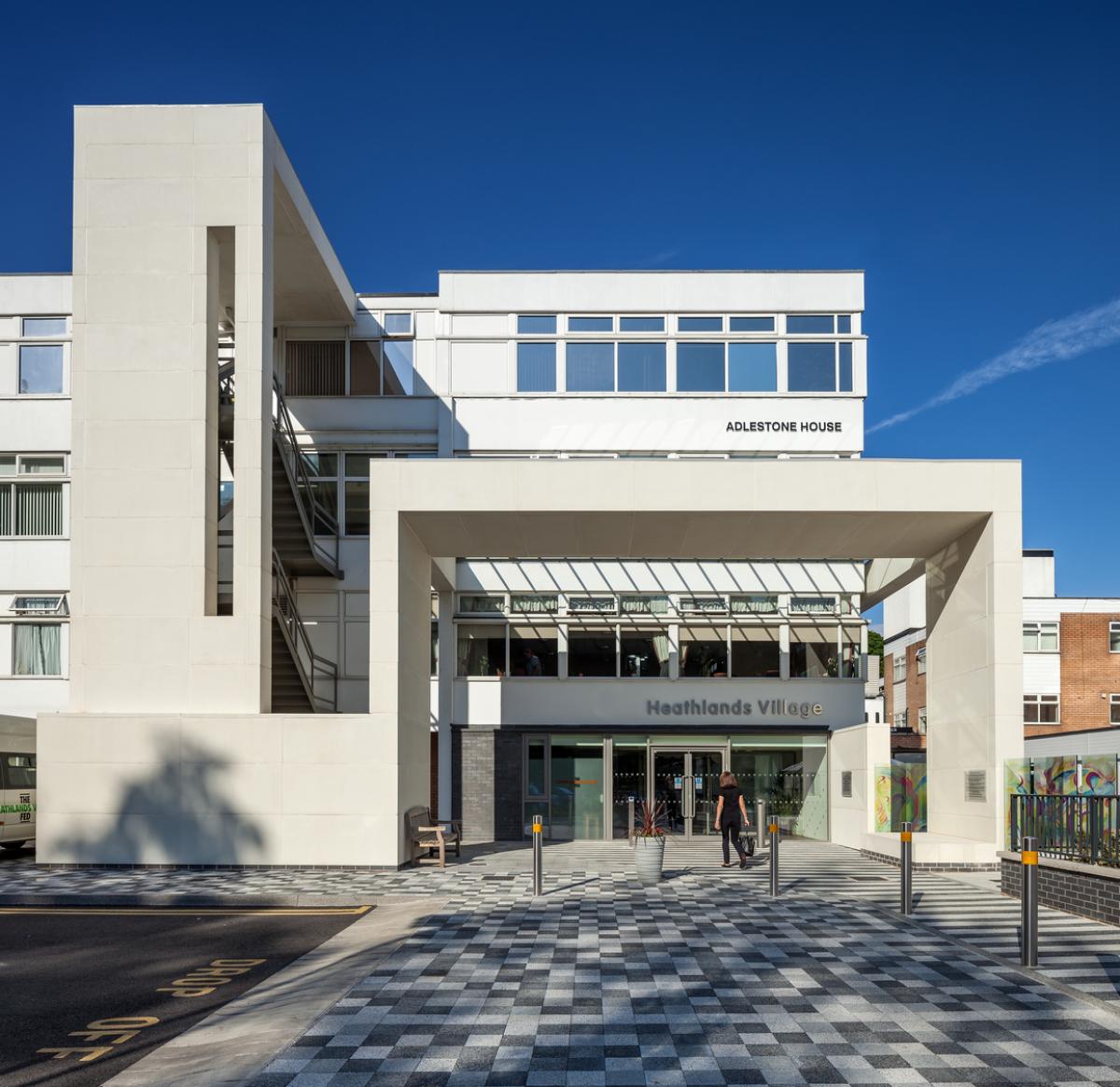 Heathlands Village care home is part of The Fed, a social care charity that provides support and care for Jewish people living in Greater Manchester.
Buttress were appointed in 2013 to lead a £3.2 million redevelopment of the care home, creating a central community hub for residents, their relatives, and carers.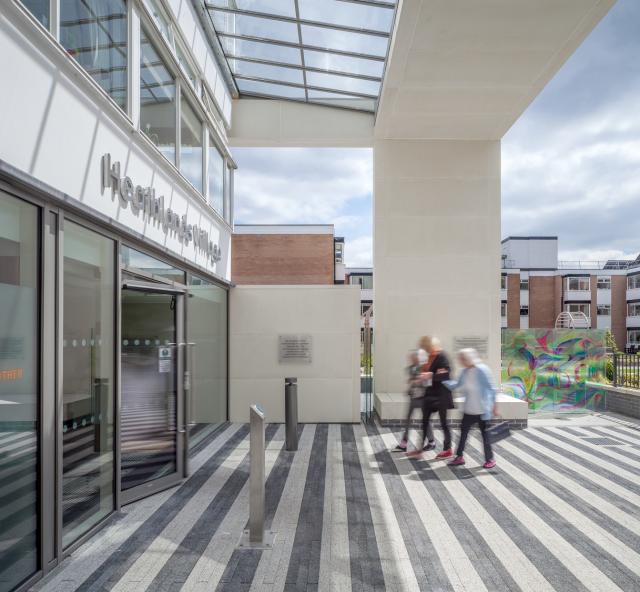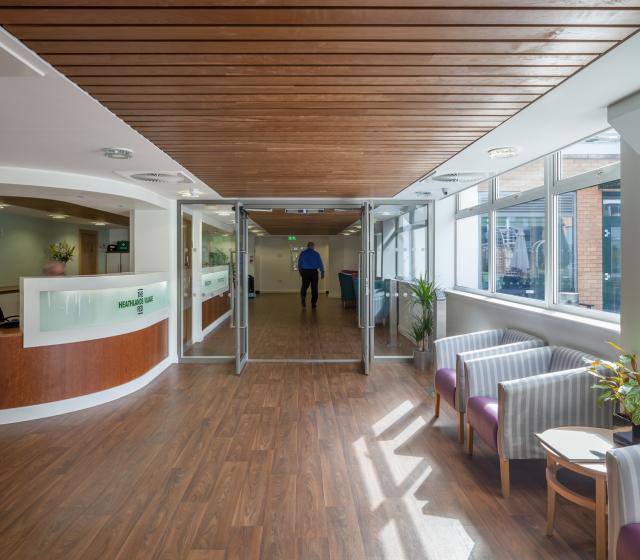 A new entrance and reception area were created, creating a clear point of arrival to what had become a confused elevation, whilst new external landscaping creates a sense of identity and place.
The approach to the building has seen significant change with reconfigured highway and pedestrian access, and new landscaped areas that connect visually and physically to lounge areas connecting residents to the gardens.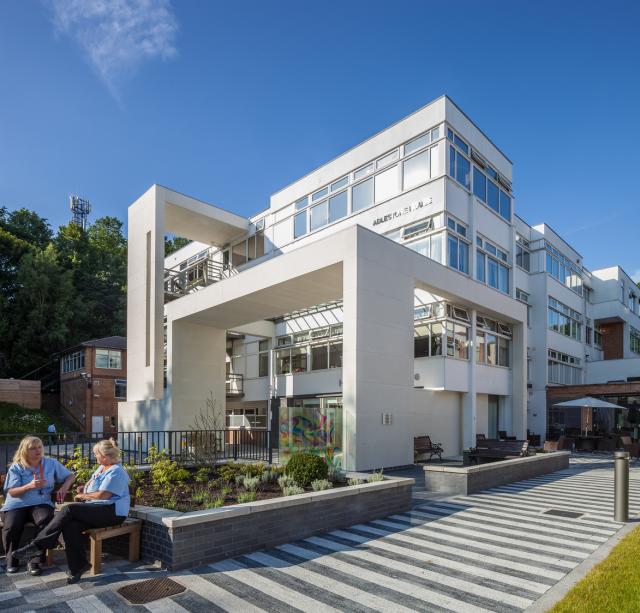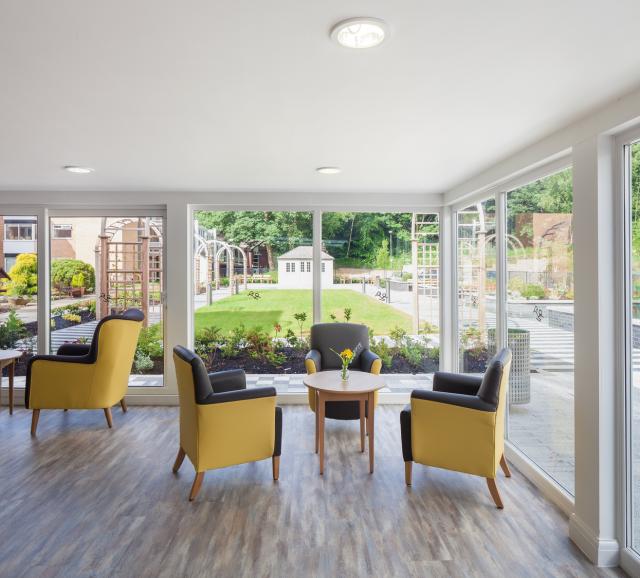 The reception is now dual facing leading through to the café, lounge areas, and residential areas beyond. A central courtyard that had been infilled has been reopened and glazed with a lantern roof light, creating a new atrium space that provides beneficial circulation and alternative lounge space on the ground floor.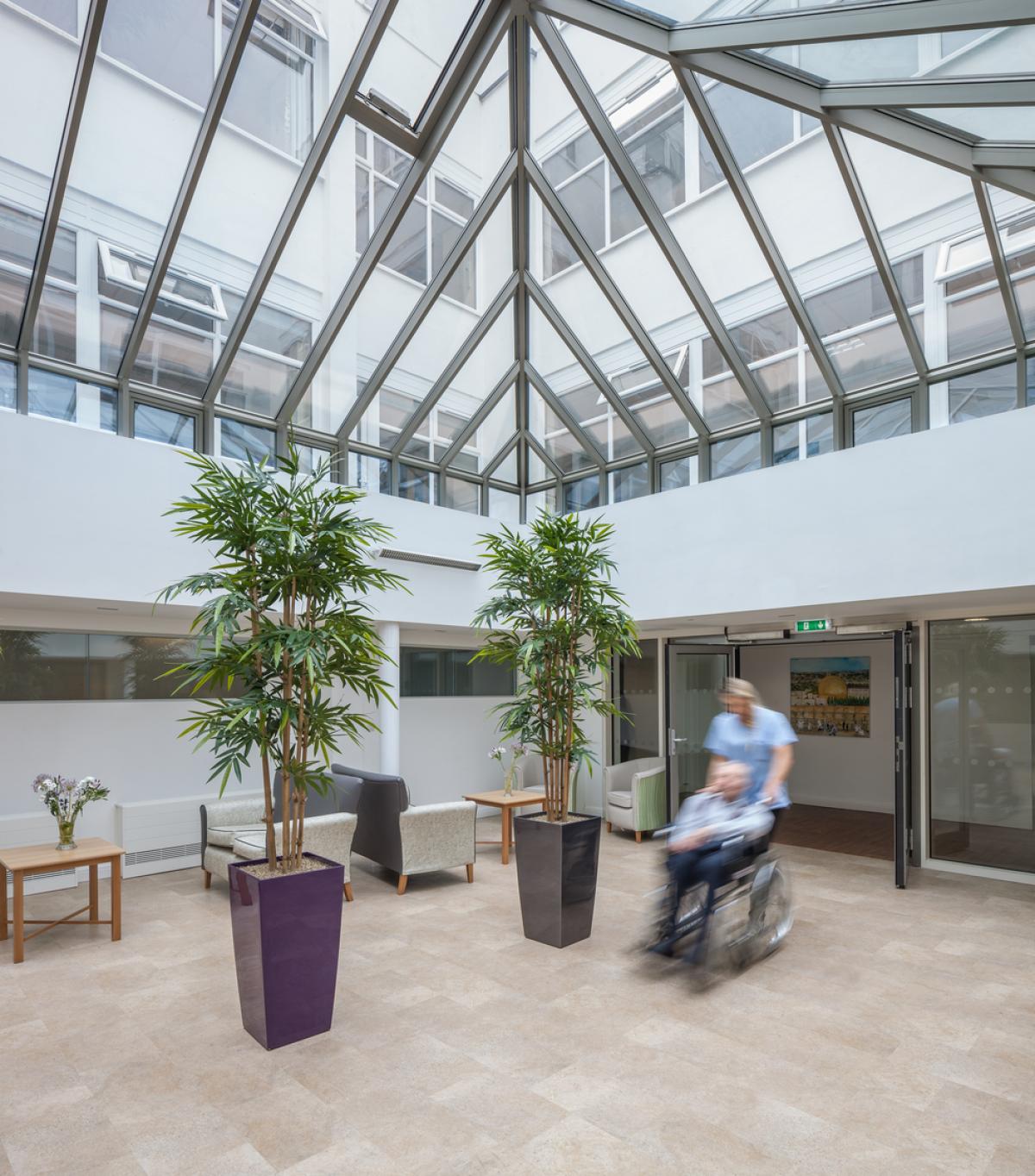 Minor extensions and adaptation of the café has revitalized the space, linking two lounges into one community café which is open to all and faces out into the new landscaped gardens.
Existing communal facilities such as day care and dining have also been refurbished, as have offices on the top floor for social care staff.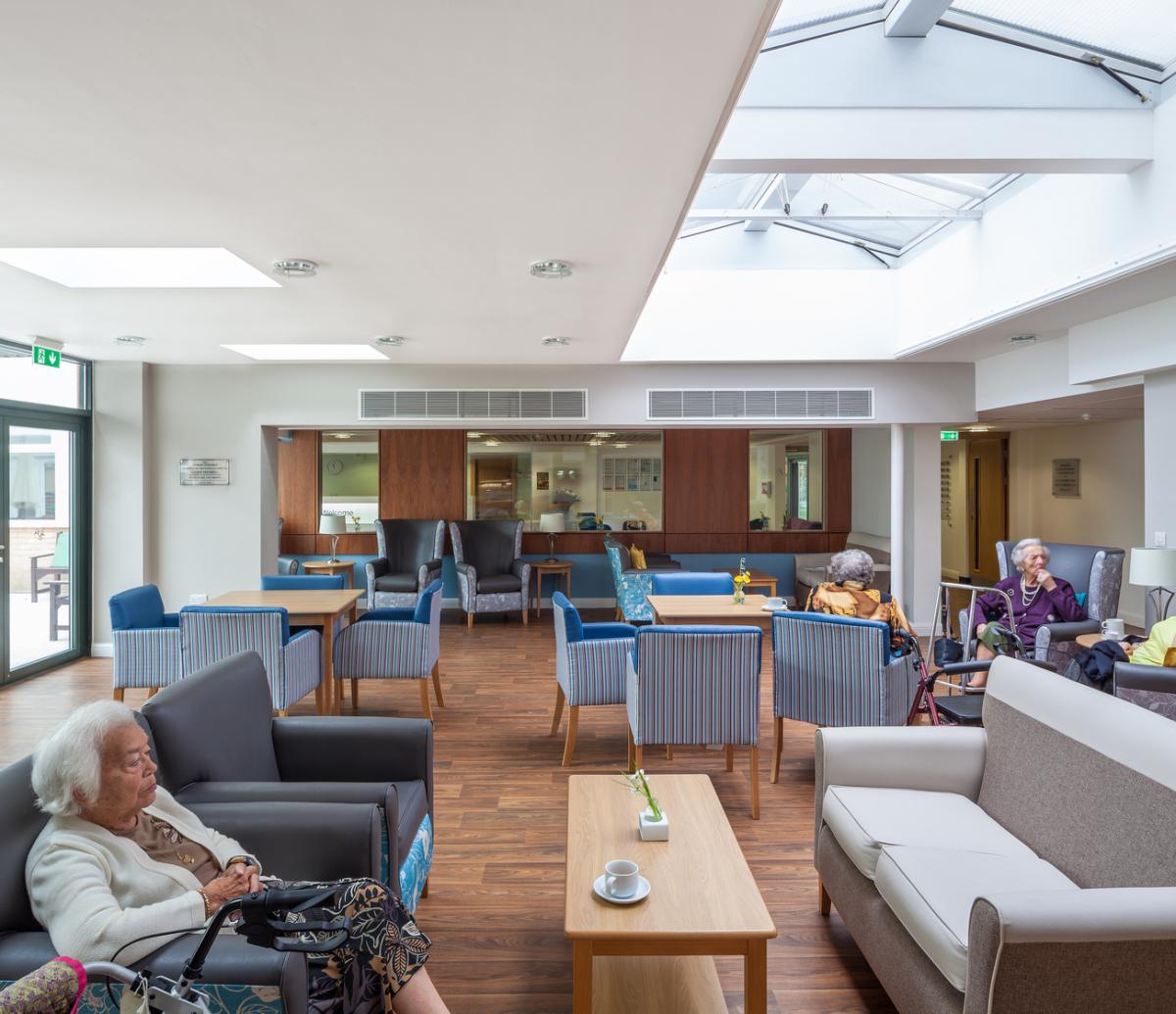 Image credits
© Gavin Stewart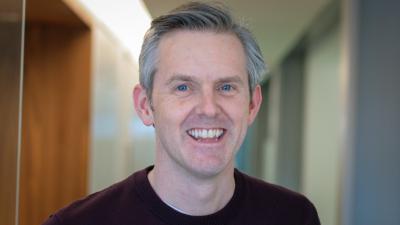 Associate
David is an associate at Buttress with experience across a broad range of sectors, with a focus on later living, education, commercial, and cultural projects.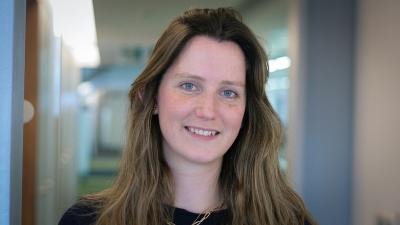 Architect
Libby is an experienced architect who has joined Buttress to support our developing portfolio of senior living projects.