A new Preparatory School for Monmouth School.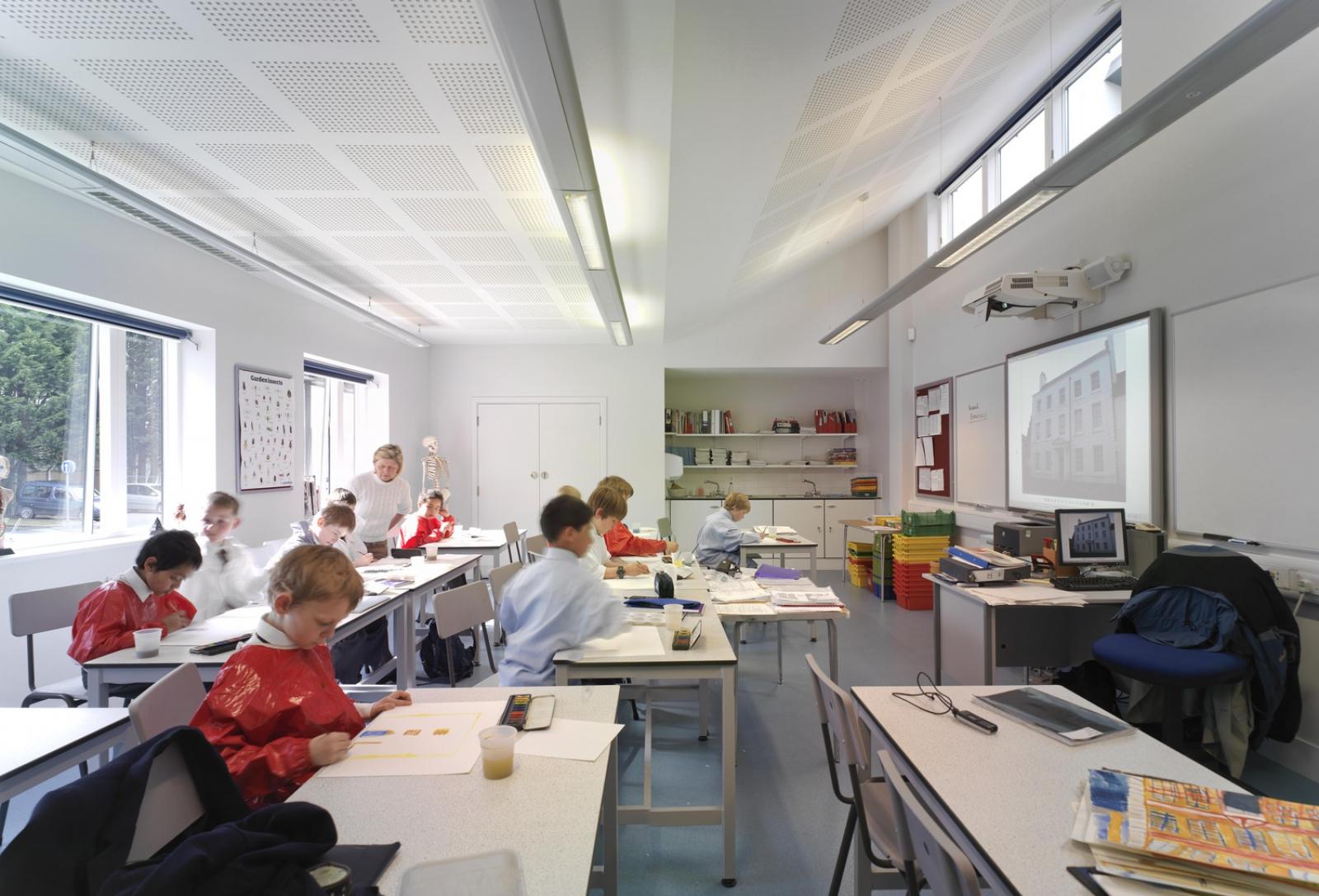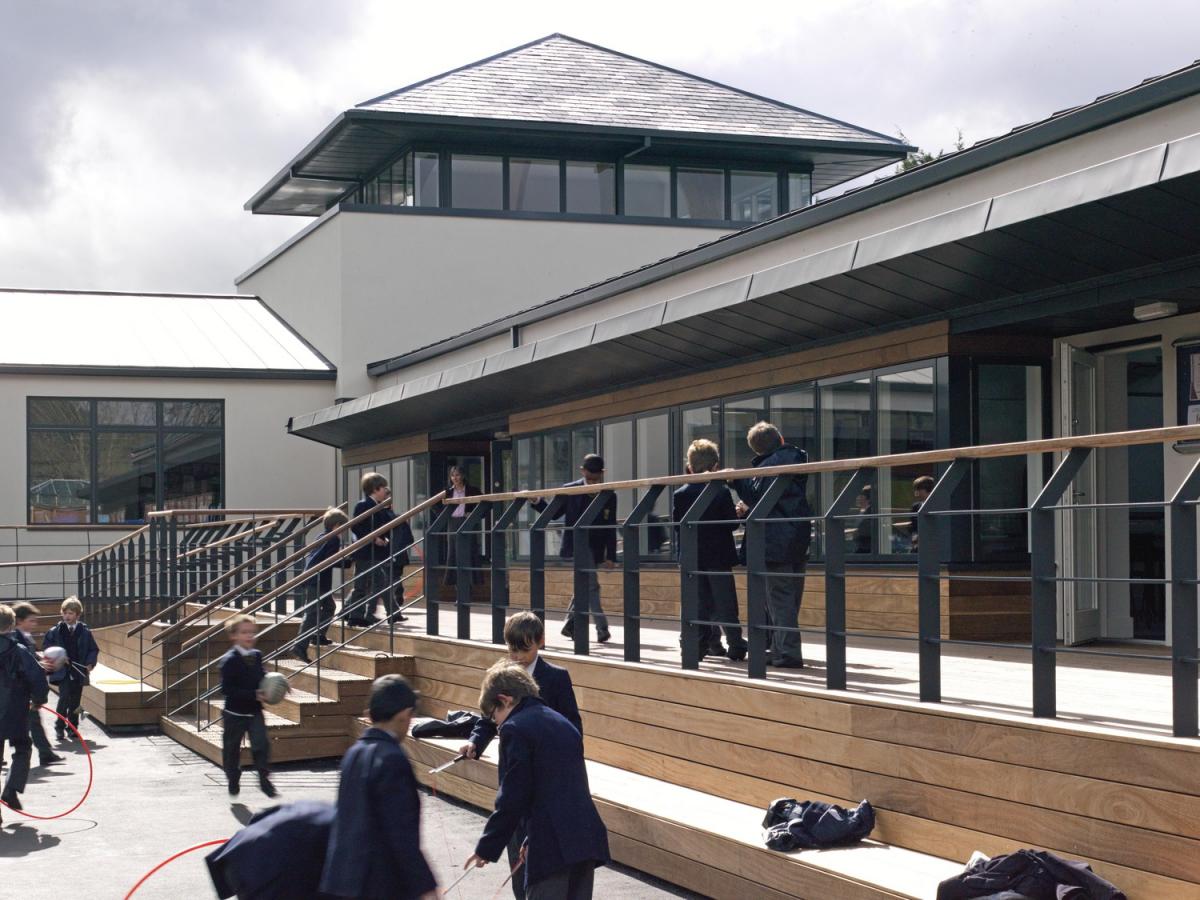 The Grange is a preparatory school designed for Monmouth School as a single level, high quality, contemporary design that reflects the aspirations and high standards of the school.
Designed to an 'L' shaped plan, the school is entered on the corner and opens into a central double height library with a lantern feature; a light and welcoming space. Classrooms are bases for the children and are all located to the inside of the 'L' creating a corner to the playground. Special classrooms for art, science, music, and IT, plus the staff accommodation, complete the outer edge of the school in plan form.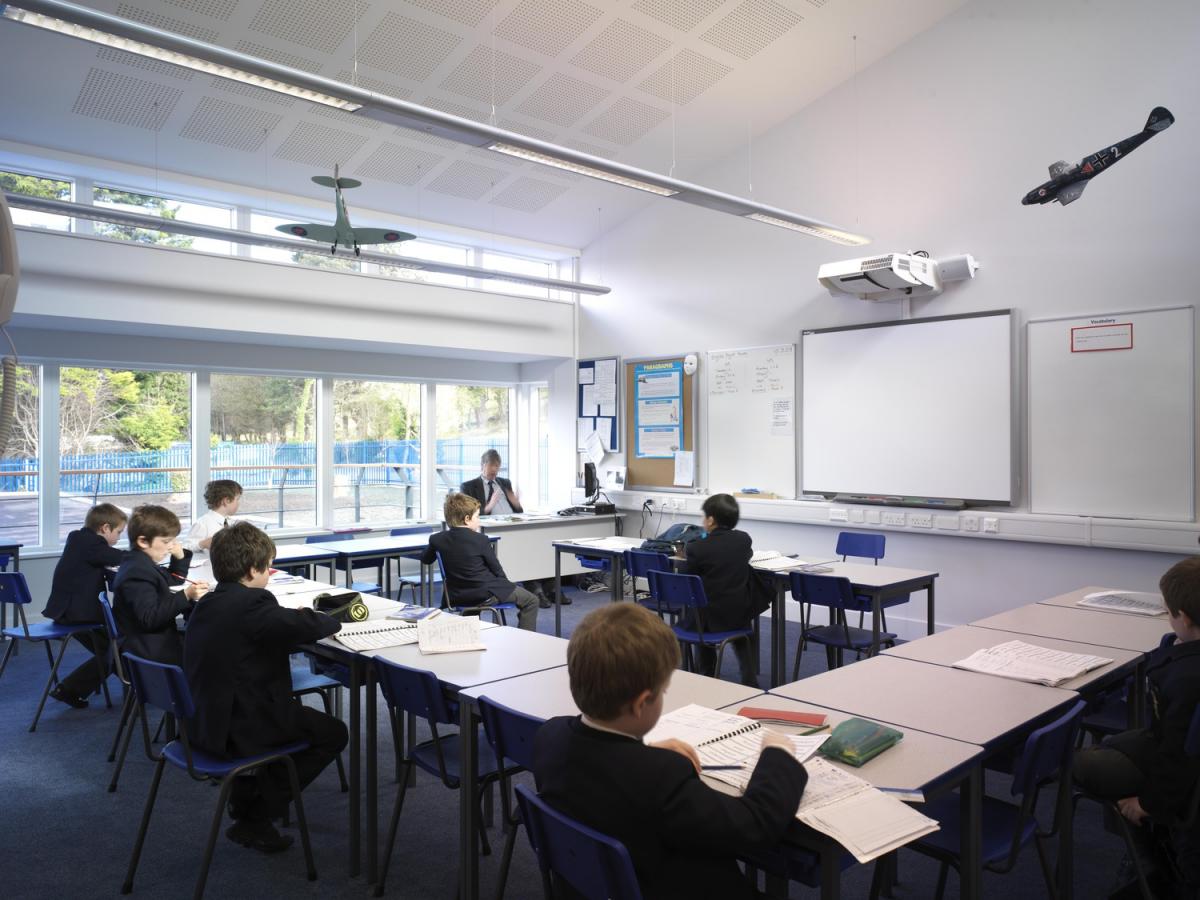 The new school contributes positively to a site, which previously lacked any significant character, and provides the appropriate quantity and quality of accommodation for future expansion of the school.
"It is marvelous to see the paper plans reproduced in reality...once again my sincere thanks for all that you have done – it is a job well done and we are delighted with the finished article."

Bursar, Monmouth School
Image credits
© Tom Scott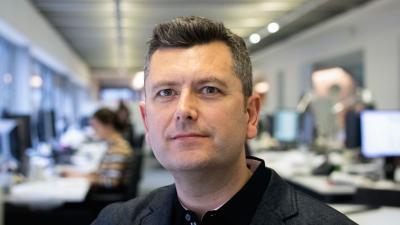 Director
Matthew is an architect and director at Buttress who has led the successful design and delivery of new build and refurbishment projects across a range of cultural, academic and community-led sectors, both regionally and internationally. 
He also coordinates the practice's sustainability activities and has led Buttress' B Corp journey helping the company achieve certification at the end of 2022.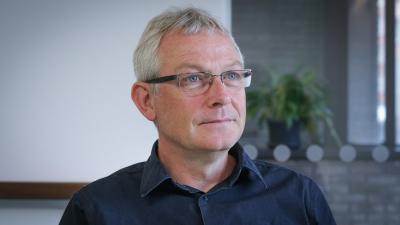 Studio Principal
Chris works across various sectors within the practice and brings an exceptional eye for detail and creative solutions to all.