A new academic focal point for Culford School.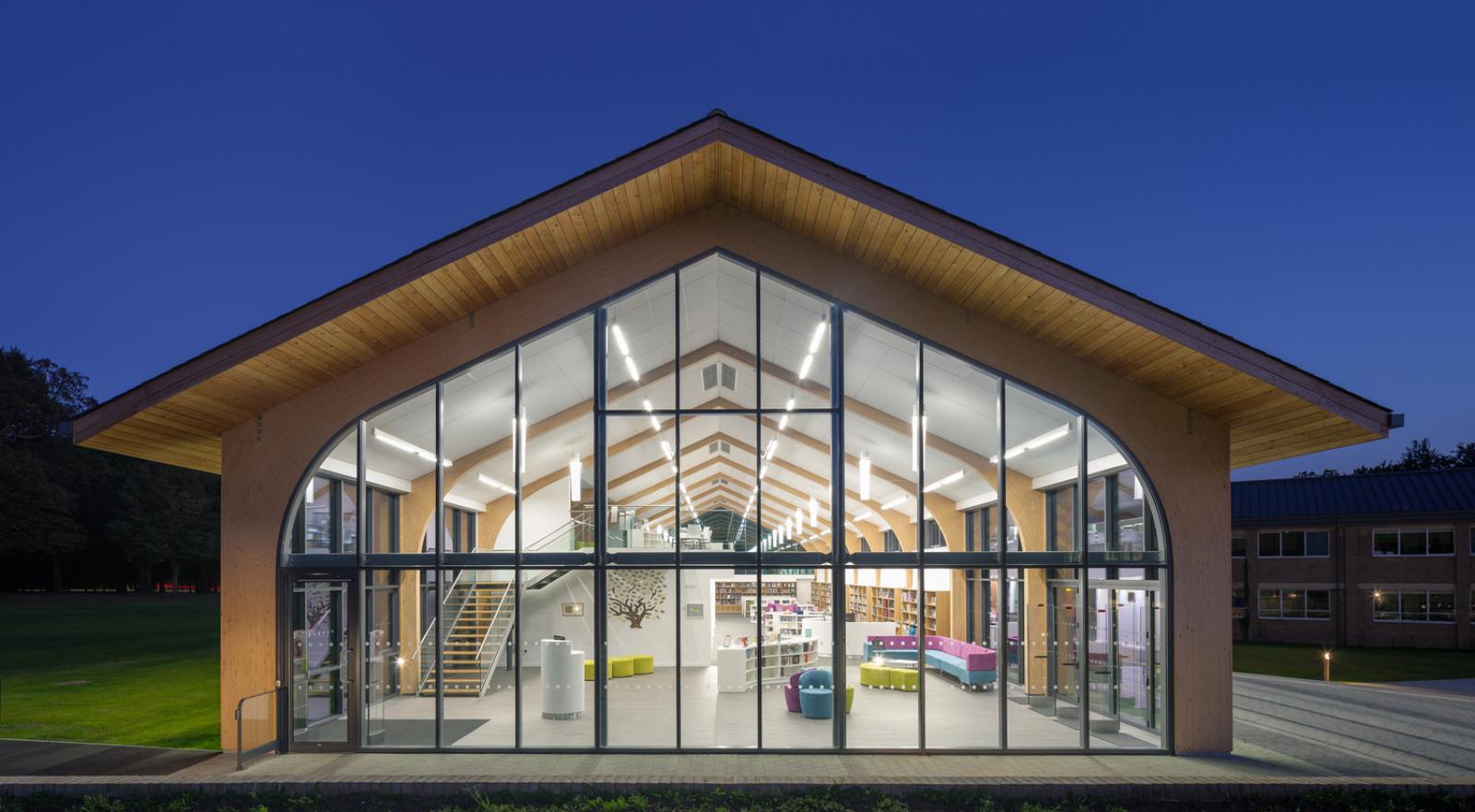 Culford School is a coeducational day and boarding school for pupils aged 1-18 in the village of Culford, Suffolk. The school is set within an area of conservation parkland, with the listed Culford Hall at its centre.
We were appointed to design a contemporary learning research centre that creates a new sense of place at the academic heart of the school.
Located on the primary pedestrian access between the school's boarding and day houses and the main teaching facilities, the location repurposes a previously underused space on the estate and creates a new focus that encourages habitual use.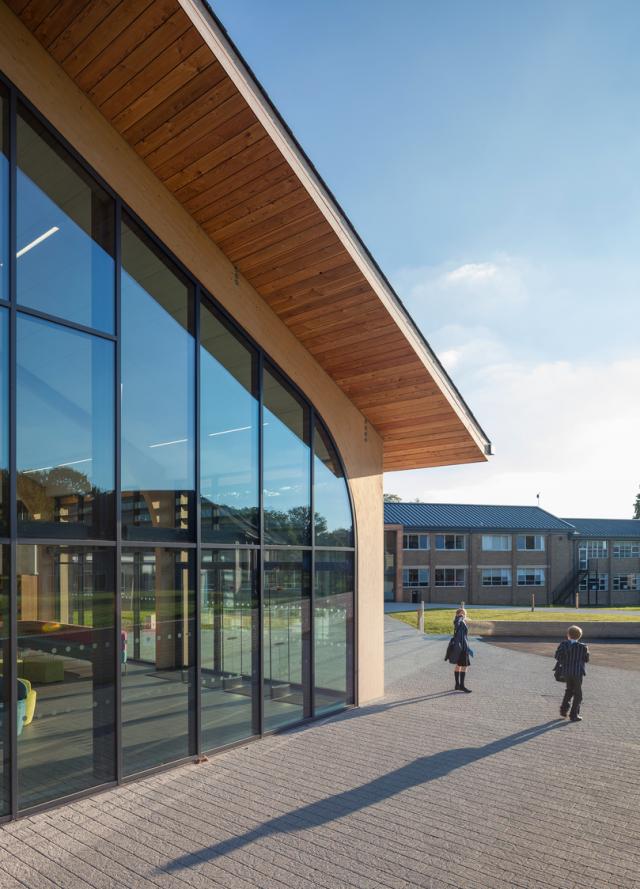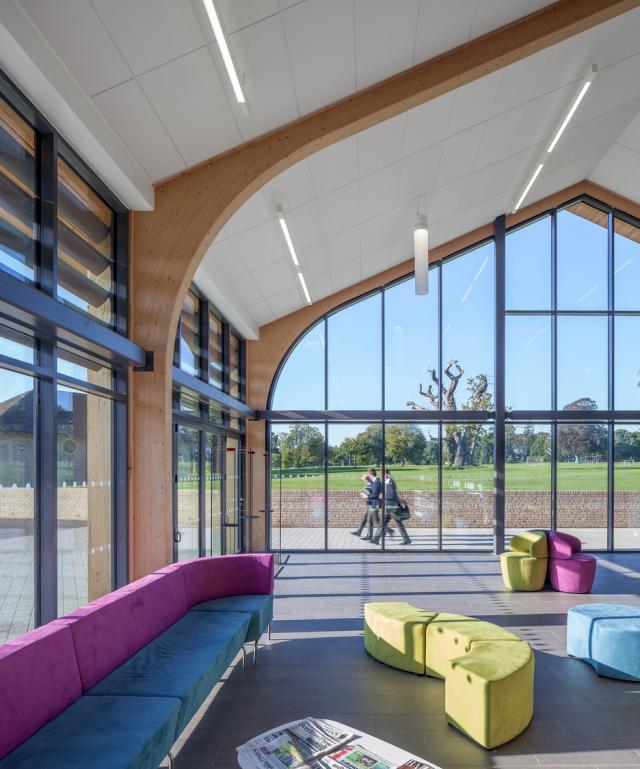 Given the historic parkland setting of the site, thorough attention was given to its heritage context. Successful meetings with planning and conservation officers, as well as English Heritage, facilitated a smooth process leading up to the planning application submission.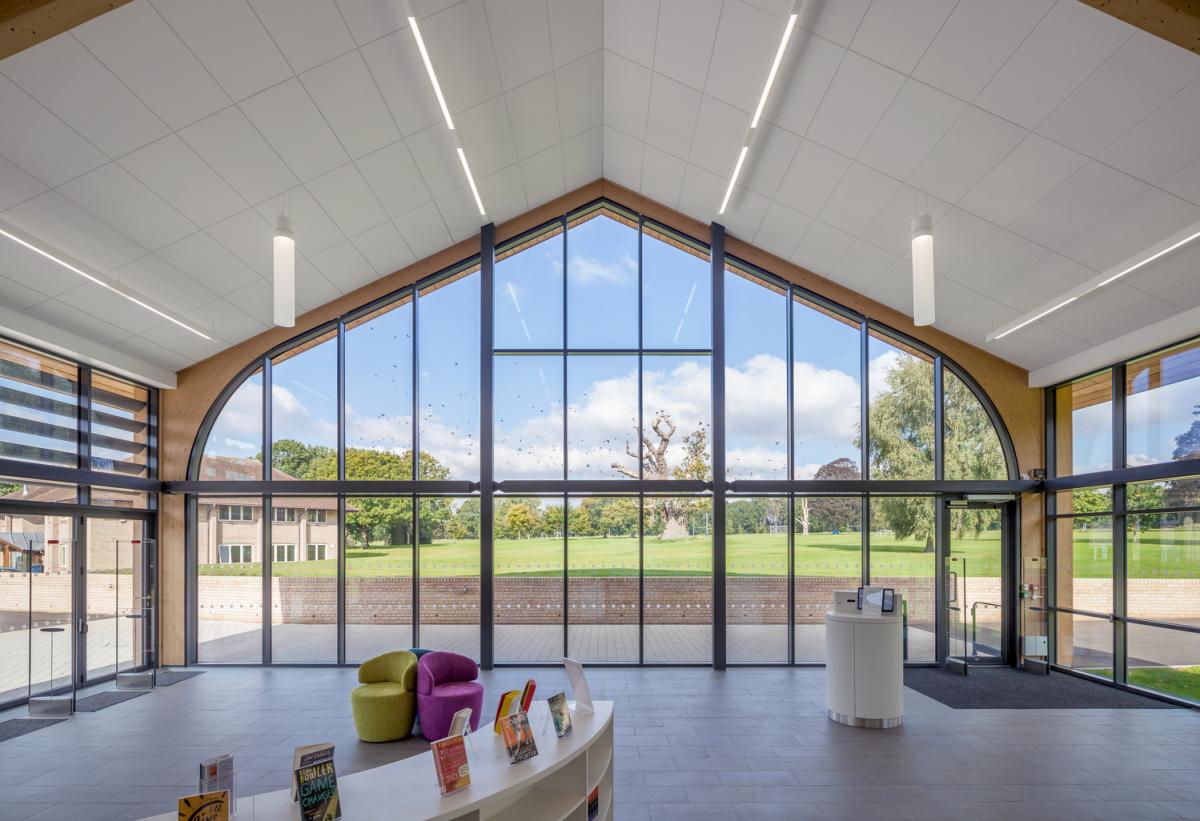 The simple linear form of the building is articulated with a repeating Glumlam timber structure. Large areas of glazing at the entrance end of the building are welcoming and invite pupils to enter into a less formal entrance area.
The layout encourages a gradual progression along the building, from the informal social end to the more formal learning areas, where the majority of the books are located. The interior spaces are bright and welcoming and the building is naturally ventilated throughout.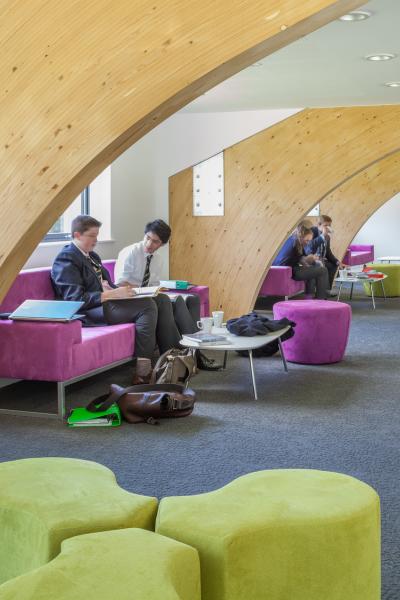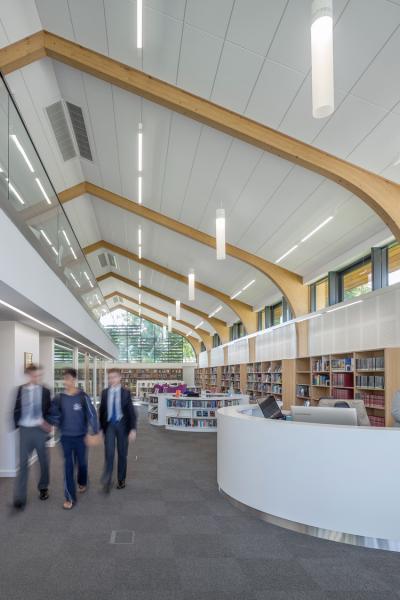 A mezzanine level provides spaces for quiet study, with classrooms and other ancillary accommodation located beneath. The building has been designed with an open plan, allowing for the space to be effectively monitored by librarians.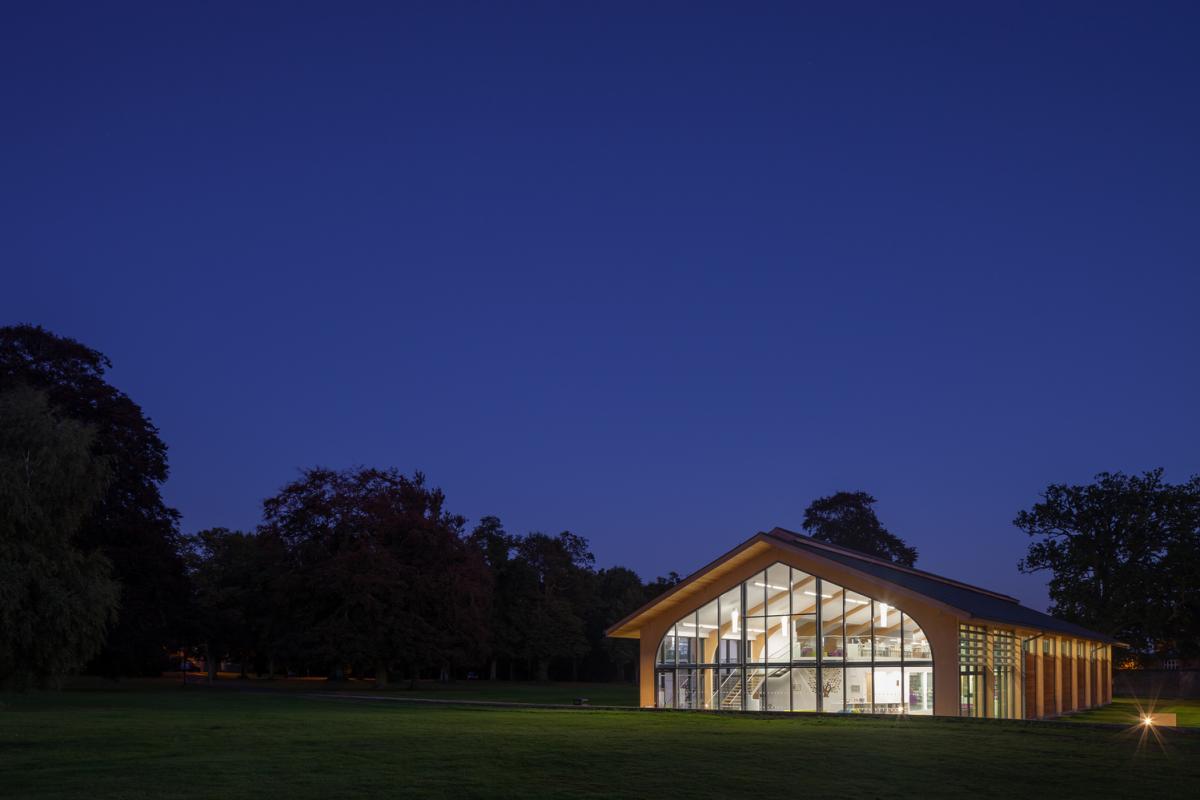 "The finished building is a result of a collaborative and innovative process, with the building sitting comfortably within the historic parkland setting."
Elaine Boardley, Culford School
Image credits
© Gavin Stewart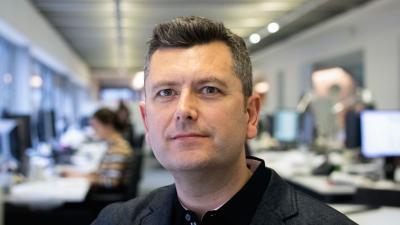 Director
Matthew is an architect and director at Buttress who has led the successful design and delivery of new build and refurbishment projects across a range of cultural, academic and community-led sectors, both regionally and internationally. 
He also coordinates the practice's sustainability activities and has led Buttress' B Corp journey helping the company achieve certification at the end of 2022.
Associate
Gwenno is an experienced associate with a great balance of technical ability, project running and client management.