A new landmark cultural destination.
Client
Coventry City Council
Status
Planning submitted
The City Centre Cultural Gateway (CCCG) is a landmark development that will see a vacant former IKEA building in the heart of Coventry transformed to create a new multi-purpose collections and cultural facility.
Organised across seven existing levels, the CCCG will become home to some of the UK's greatest works of art and provide greater public access to Coventry's own cultural and heritage collections, in addition to establishing new state-of-the-art facilities for the storage and research of internationally renowned collections.
The site is being delivered for a collaboration between Coventry City Council, CV Life, Arts Council England, the British Council, and Coventry University, and has been designed with future flexibility in mind.
The development will create a landmark cultural destination in the heart of the city, contributing to a lasting physical, economic and cultural legacy from Coventry's year as the UK City of Culture.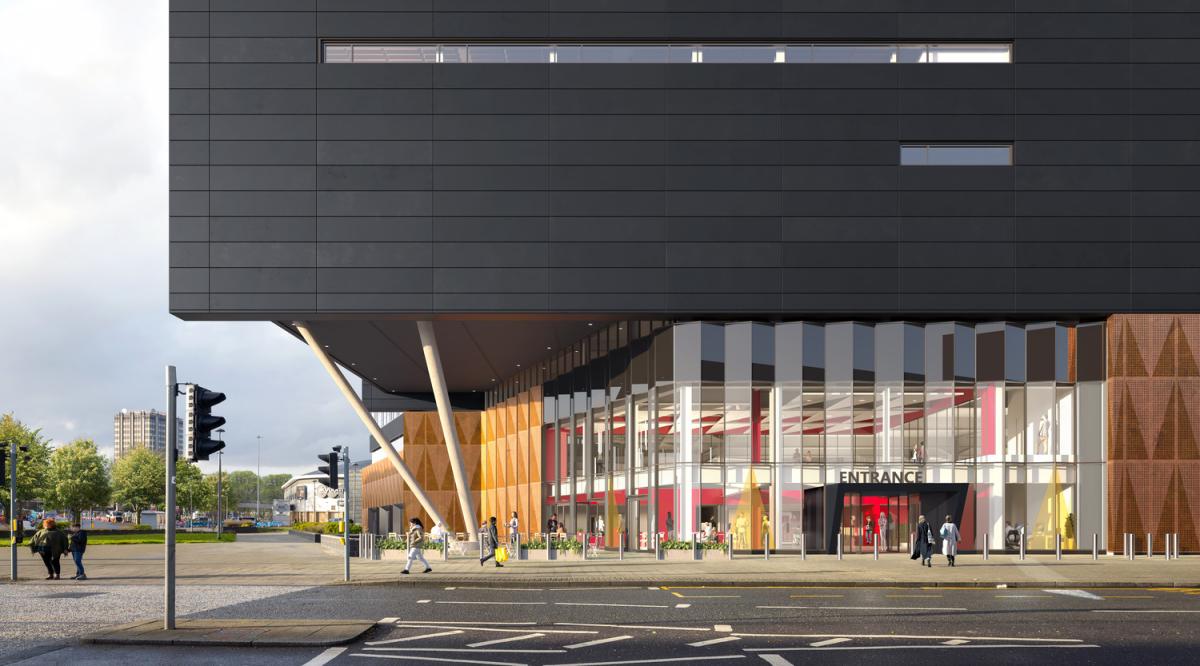 Given the scale of the building and its prominence within the cityscape, a bold new façade design is proposed to establish a new identity for the building, helping the building to be instantly recognisable from afar whilst providing a more intricate level of detail and human scale.
The proposed design takes reference from Coventry's rich architectural environment.
At the lower floor levels, a vertical format and 'folded' layer of perforated metal and glass panels are proposed. A material palette of corten steel has been chosen to echo the red brick and sandstone found throughout the city, in addition to providing opportunities for dynamic architectural expression.
Perforations in the corten steel cladding will be arranged to produce a triangular geometric pattern, establishing a new identity for the building whilst referencing the triangular motifs found across the city. The perforations will allow opportunities for the ground floor to be illuminated at night, whilst the folded format provides a sculptural quality in contrast to the vast areas of cladding above.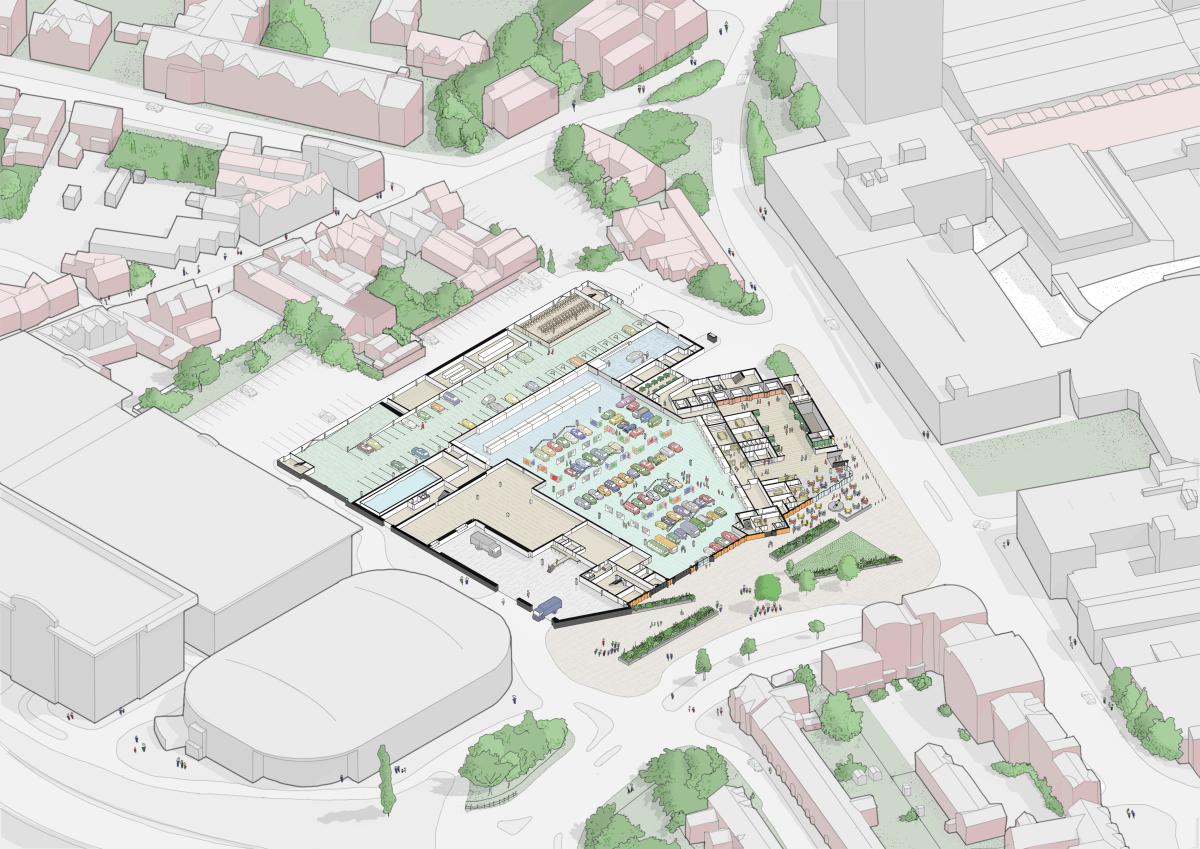 A new public entrance will be created to the South East corner of the building, which will act as the building's public reception and foyer.
Workspaces will also occupy the ground floor and help to activate the entrance, whilst a new café will take advantage of the new glazed façade, allowing visitors to occupy a new terrace to the front of the building.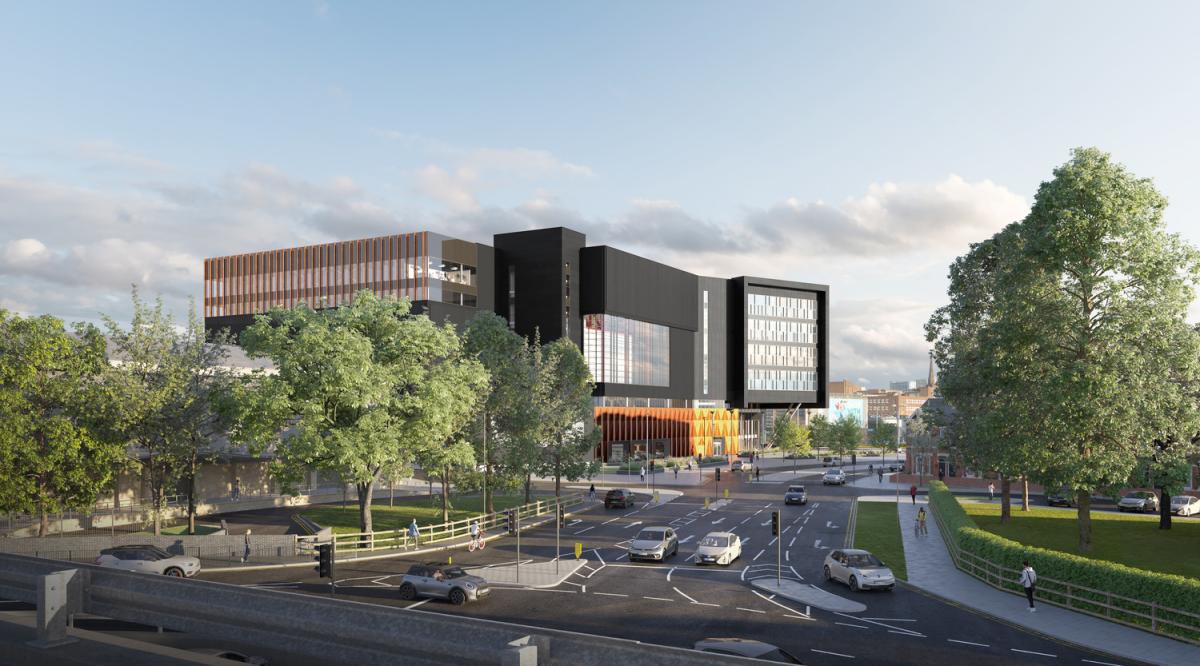 Image credits
Virtual Planit ©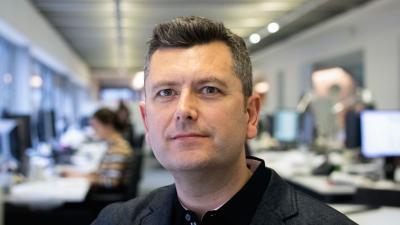 Director
Matthew is an experienced architect who has led the successful delivery of numerous new build and refurbishment projects across a range of cultural, academic and community-led sectors.
Associate
Gwenno is an experienced associate with a great balance of technical ability, project running and client management.