In detail - The windows at Caernarfon Castle
The King's Gate project at Caernarfon Castle is a series of design interventions to the World Heritage site. As part of a short series, we look at the bespoke design details with a shared palette of materials and finishes that have helped shape the project.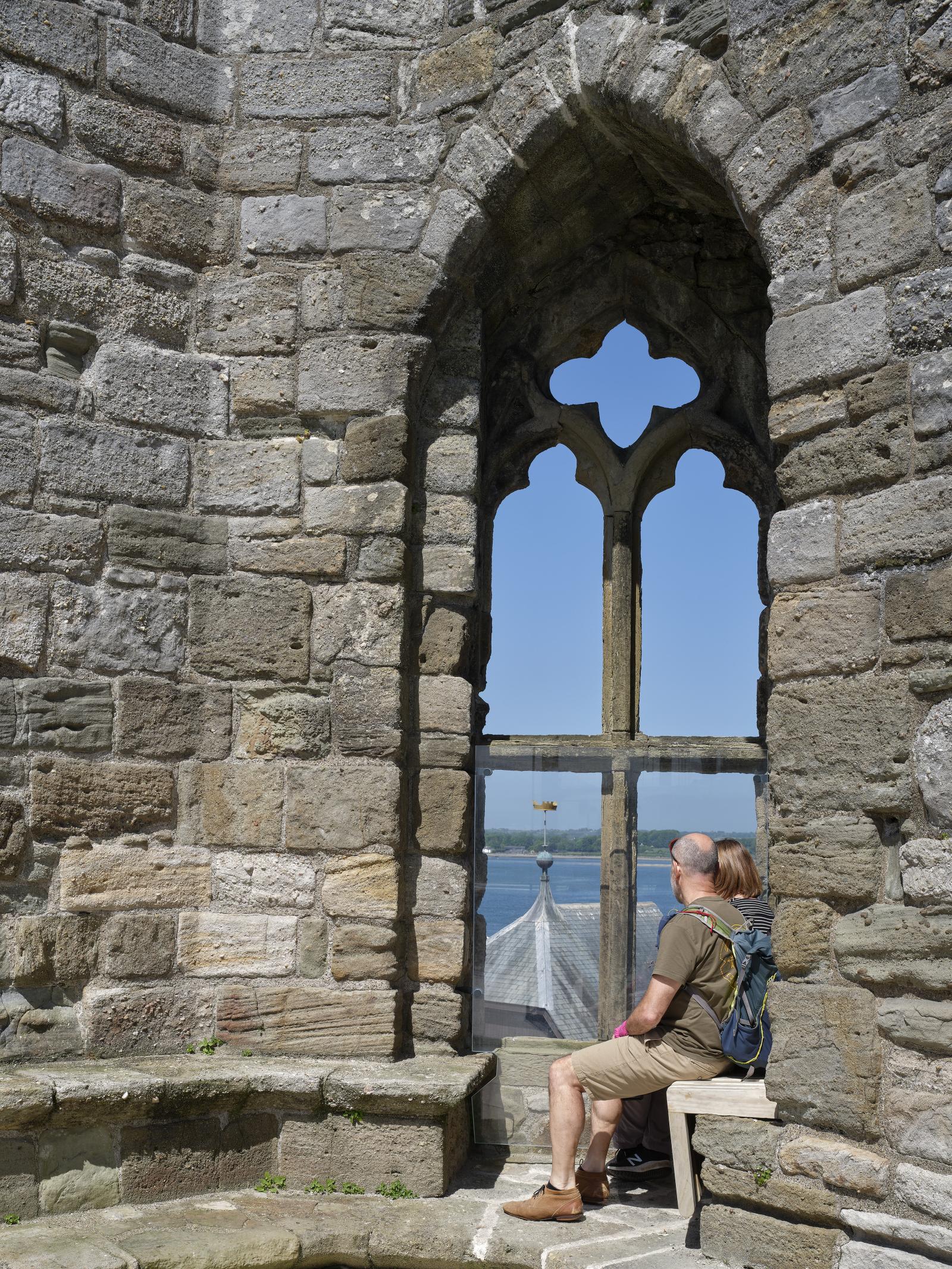 The windows at King's Gate, Caernarfon, were designed specifically for the intervention works across the Grade I listed World Heritage Site.
All the windows follow the same design principles and features of minimum intervention and reversibility. While installing new windows was essential in providing fall restraint and protection from extreme weather, it was also paramount that the visibility of existing openings and stone tracery was kept as clear as possible.
Each window is a frameless glass panel with an approximate 20mm gap between the glass edge and existing stone walls. To secure the glass in place, bespoke stainless-steel brackets were specially designed by Buttress architect Lucy Ashcroft. These brackets are strategically placed to suit mortar joints, to avoid directly fixing in the historic fabric. In some instances, this means that they are asymmetrical across the window. The glass is then held in place through a pin detail on the end of the twisted bracket. The glass panes were templated to suit each individual opening and were installed on the internal face for easier access and maintenance.
To pay homage to the castle's craftsmanship, all metalwork elements such as handrails, window brackets and door ironmongery have followed a similar principle of being robust and substantial to reflect traditional castle metalwork but in a refined contemporary manner.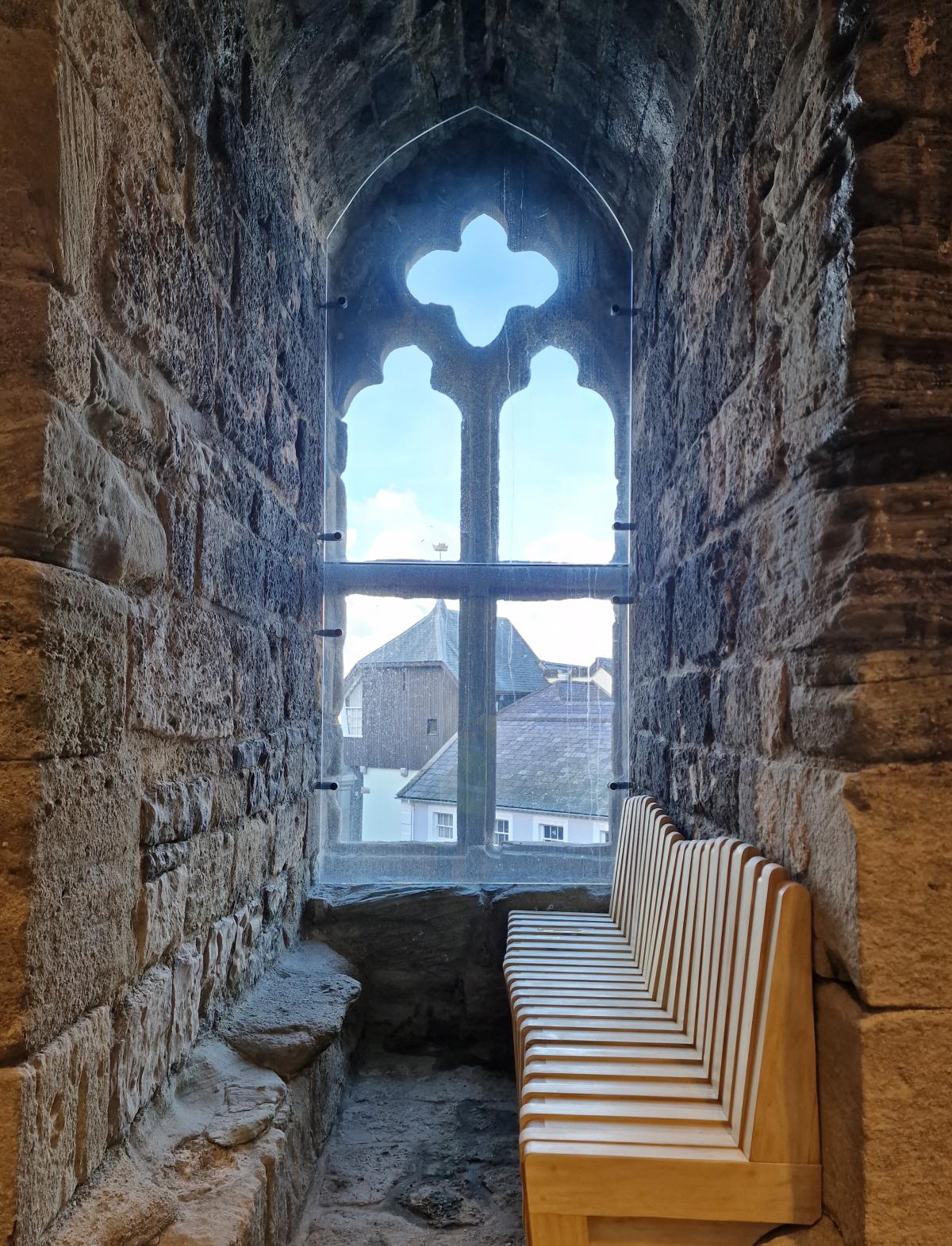 The top-floor viewing deck at King's Gate now offers visitors direct access to windows and arrow loops, providing views of the surrounding town that haven't been accessed for decades. At this upper level, the glass panels are reduced in size to act solely as a balustrade to make the most of the views. Simple twisted vertical steel bars were introduced into arrowloops at this level and a glass panel affixed into the murder hole to provide protection but retain visibility.