In detail - The upper deck seating at Caernarfon Castle
The King's Gate project at Caernarfon Castle is a series of design interventions to the World Heritage site. As part of a short series, we look at the bespoke design details with a shared palette of materials and finishes that have helped shape the project.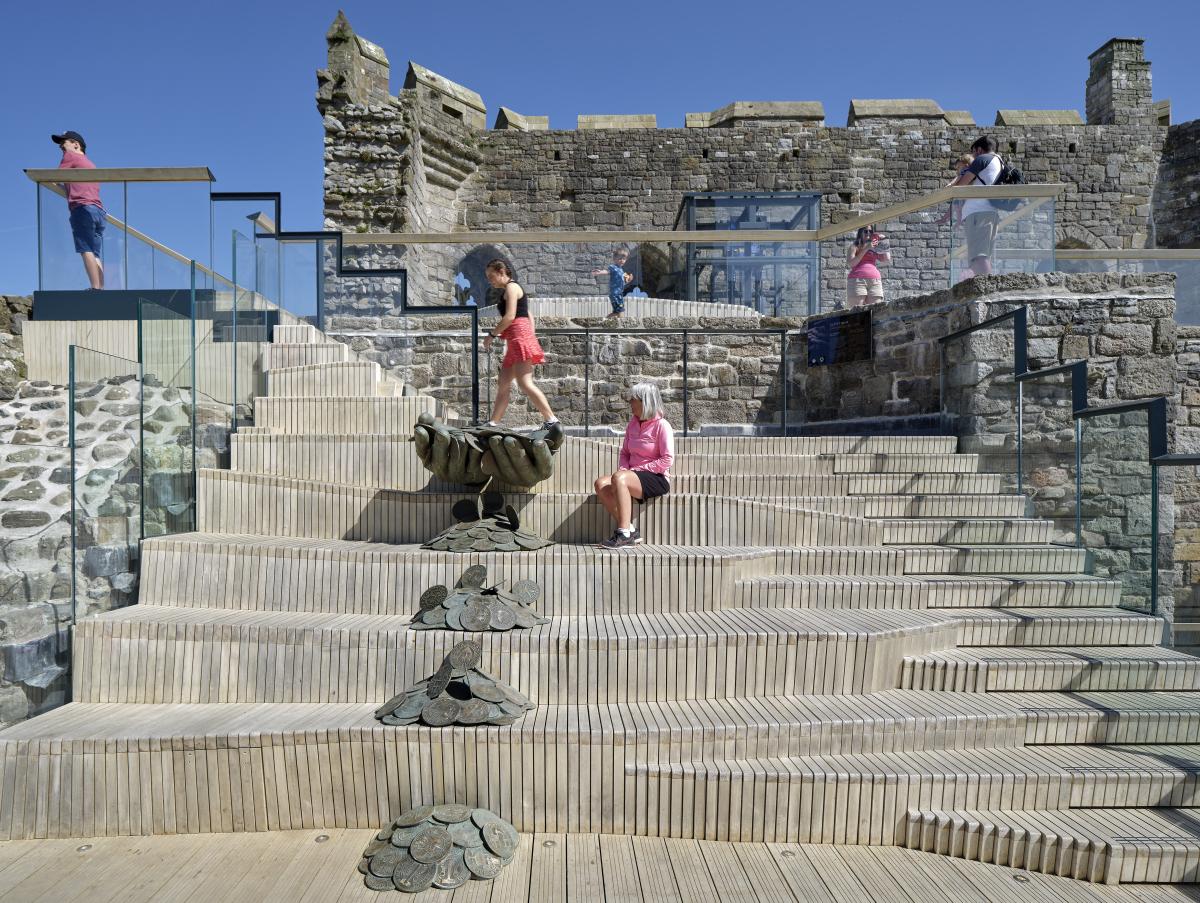 One of the main themes of the work at Caernarfon Castle has been around improving accessibility and creating key dwelling points for all visitors to enjoy. The changes made to the upper existing levels of the gatehouse are a great example of the response to this. The once limited access to the top of King's Gate is now a distinctive viewing area with organically shaped seating integrated into the decking and interpretation to enhance the visitor offer and showcase even more areas of the castle.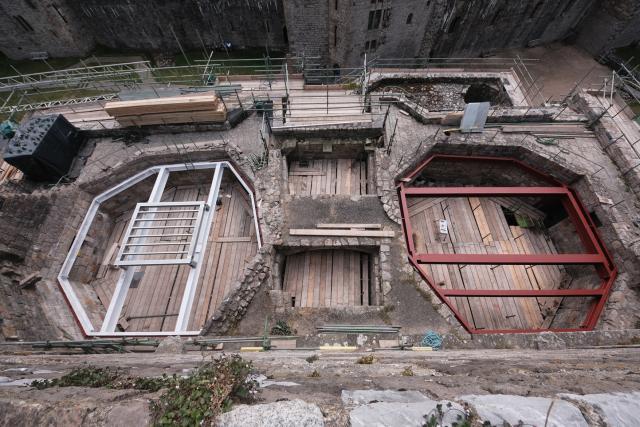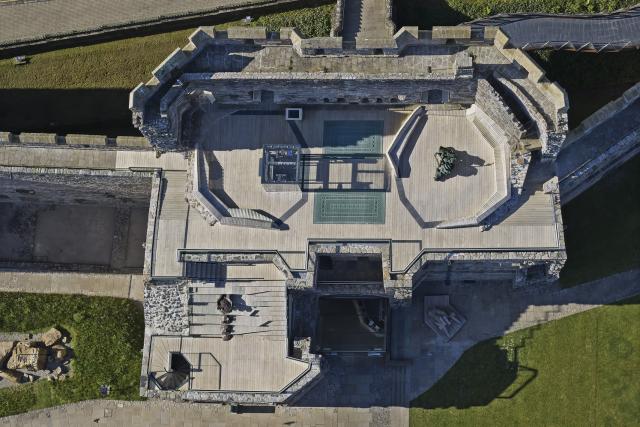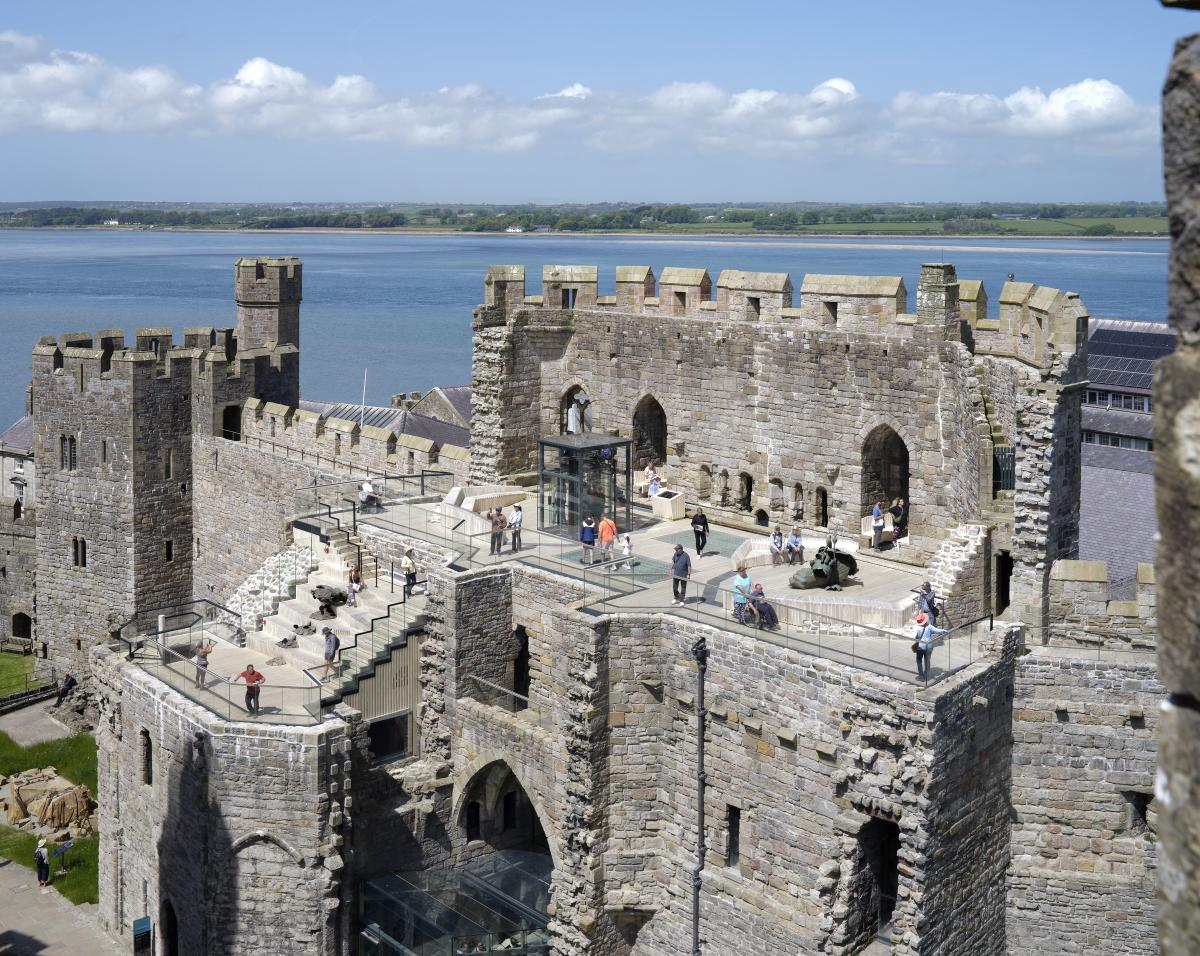 The design of the seating was a pivotal point in the creation of the upper deck. We wanted the organic shape and forms of the seating to reflect the unfinished nature of the castle. We also wanted to articulate the position and octagonal shape of the towers below as they protrude from the deck.
The choice of accoya timber was about the durability and lifespan of the product. It was intentionally left untreated to naturally weather and silver. The idea was that at any stage of the weathering process, the timber would blend in with one or more of the many stone colours/tones that make up the castle walls and soften the design intervention. 
The design was realised collaboratively with the contractors and hand-crafted on-site of the same timber as the deck. The concept was transformed into an integral part of the design intervention.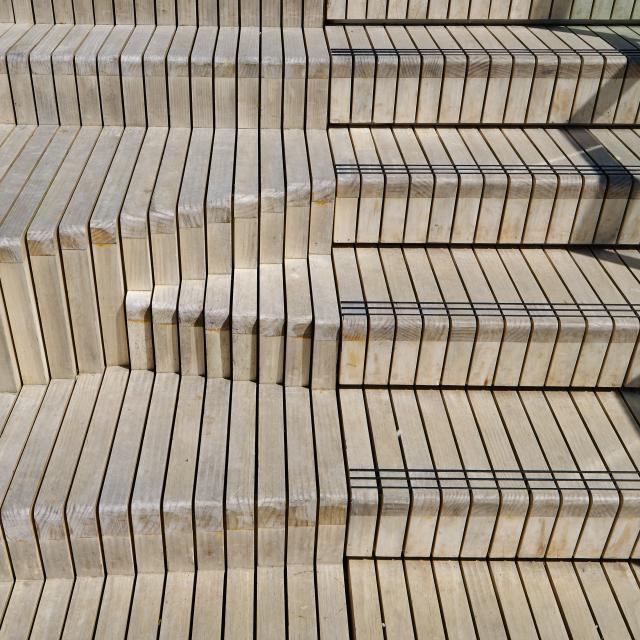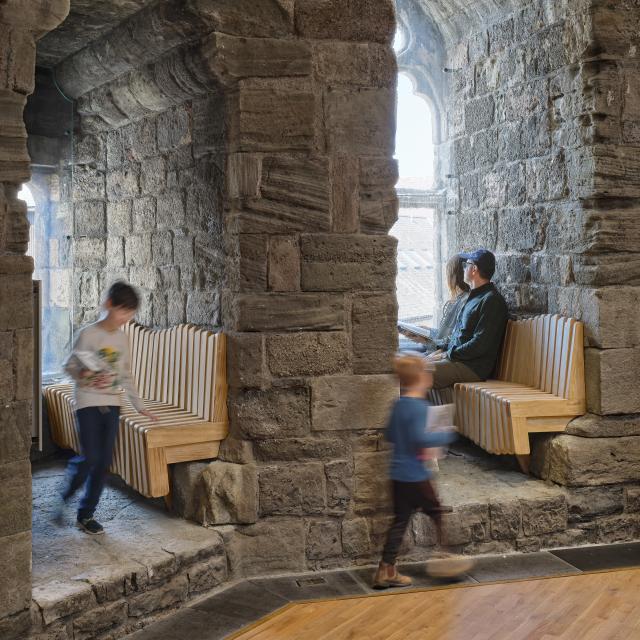 The addition of the seating allows the opportunity for longer dwelling time at the upper levels of the castle, giving visitors views into the castle and out towards the Menai Strait and the mountains of North Wales. 
The tiered seating area on the lower deck is also intended as an educational forum and an area for larger groups to gather as they take in the castle.
Seats have been included within the window reveals. These not only provide seating for visitors but also allow a level of protection to the stonework below as visitors are now able to access these spaces.  
"I remember showing the sketches to the Scheduled Monuments Inspector at Cadw and getting an overwhelmingly positive response. From then, it almost validated that we could make something really special."
Lucy Ashcroft, Senior Architect at Buttress