Our Journey to B Corp: the accreditation process
Studio Manager, Grace Avery, shares an insight into the accreditation process.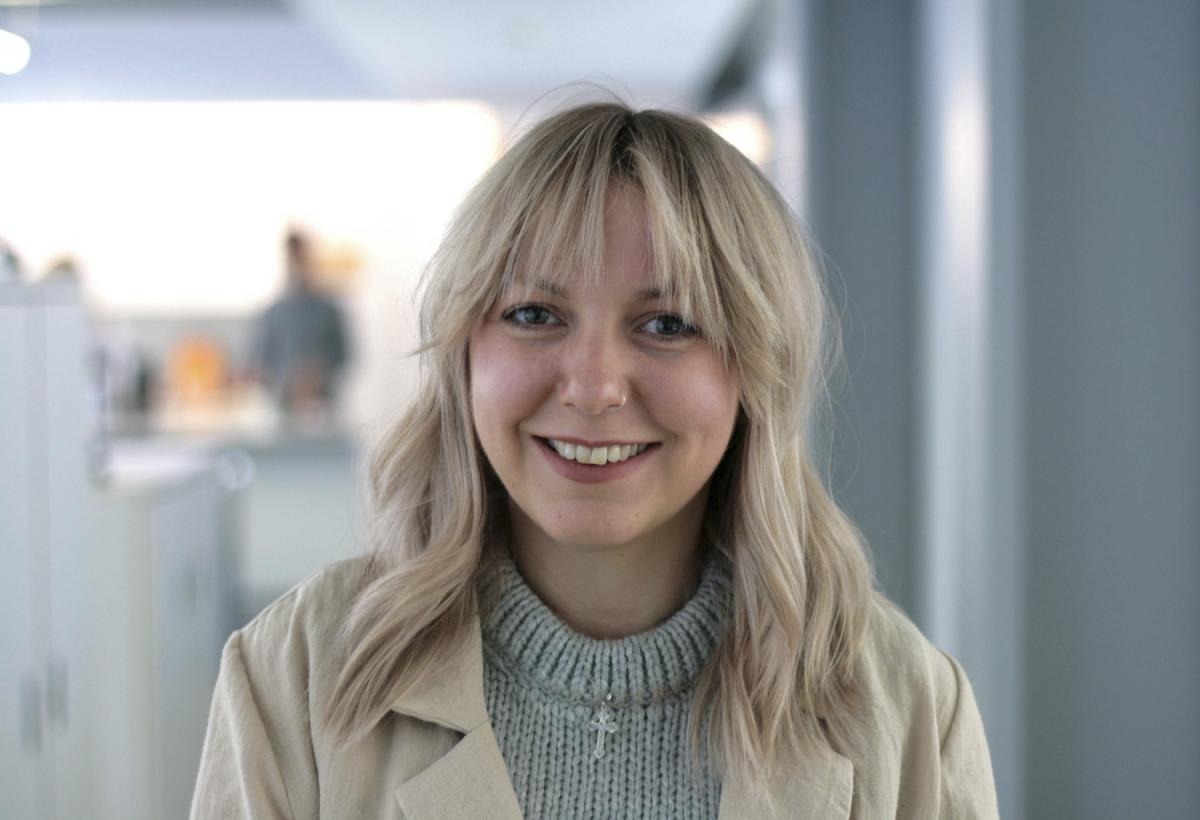 Earlier this year, Buttress became a certified B Corporation, joining a growing community of purpose-driven companies that are balancing profit and purpose and using business as a force for good.
Over the coming months, we will be taking a closer look at our journey to becoming a B Corp, sharing the lessons we learned along the way, and reflecting on what the certification means for us going forward.
Here, Studio Manager, Grace Avery, shares an insight into the accreditation process.
Why did Buttress choose to certify as a B Corp?
We chose to embark on the B Corp process because it felt like a natural fit for Buttress. It built on what we were already doing – delivering sustainable outcomes, generating lasting social value, and engaging with local communities. It also provided a framework for us to increase our social and environmental influence whilst continuously holding ourselves accountable.
Our B Corp journey started in April 2021, when our very first step was to carry out a B Impact Assessment. When we scored high on this, we knew that this was something we had to do. The process was led by a team of three: myself, Matthew Burl and Marcus Rogers.
How long did the process take and how did you stay motivated?
The whole accreditation process took around 18 months. From the beginning, it was clear that this was something that would have a lasting positive impact on the whole company, and this was the thing that motivated me throughout.
It was also evident that everyone would need to be involved in the process in order for it to be a true reflection of the practice. Our studio by its very nature is a collaborative environment, but this was the one project that everyone – at every level of the business – would be involved in. To encourage everyone's participation and commitment, we held a company-wide B Corp launch event in November 2021, where we all shared our goals and ambitions for the practice, and what we wanted to achieve through the certification.
What was the most challenging part of the process?
Initially, we felt daunted by the size of the project; it was completely new for us and presented us with a lot of unknowns. We decided to take everything step-by-step and learn from the process as we went along. Once we had a grasp of the assessment, we then started looking more strategically at the five key impact areas: governance, workers, community, environment, and customers.
Most of the data was already there – the challenge was figuring out how to compile and present it. We found ourselves asking, is this how it should be done? We should have had more faith in ourselves and looking back, the answers were obvious.
What was the most insightful part of the process?
The accreditation process is incredibly thorough; it is deep-rooted and requires you to examine every part of the business. This allowed us to deepen our understanding of our strengths, and identify areas in which we could improve. It was almost as if the whole application process enabled us to sharpen our focus on our strategic planning, encouraging us to think about the ways in which we work sustainably and ethically.
What is the first goal that Buttress has set for the year ahead now that we're a certified B Corp?
Now that we're certified, we have established dedicated 'B Lead' teams for each of the five key impact areas who will set key targets and focus areas for the year ahead. We're also excited to be part of a growing, purpose-driven community and we're looking forward to spreading the word and encouraging collective action.
Becoming a B Corp is just the beginning for Buttress. We will make certain that we will be continuously held to account and work towards creating a sustainable future for our practice and the communities with which we work.