Plans submitted for major new arts and culture facility in the heart of Coventry
The scheme will provide a new home for nationally recognised collections.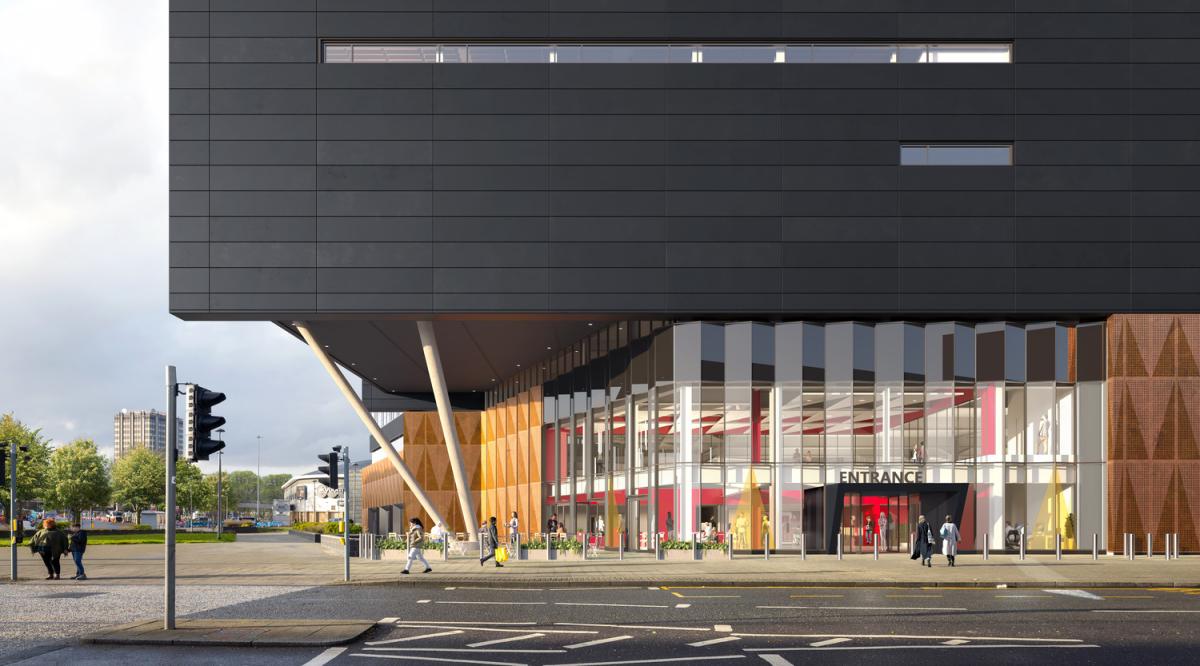 Buttress, on behalf of Coventry City Council, has submitted a planning application to create a major new arts and culture facility in the heart of Coventry, which will be known as City Centre Cultural Gateway (CCCG).
The ambitious project will involve the conversion of a vacant 50,000m² former IKEA building, acquired by the council in 2021, into a storage a­nd research facility for nationally recognised collections.
CCCG is being delivered for a collaboration between Coventry City Council, CV Life, Arts Council England, the British Council and Coventry University.
The project represents a once in a generation opportunity to provide stable conditions for storing world-leading collections. It will also allow for public access to the collections through regular public tours, school, and research visits.
For the Arts Council and the British Council, the project will provide an opportunity to collate their entire collections within a single facility. It will establish the site as a new hub for the care and national and international distribution of their collections, within a single location. 
Commenting on the application, Associate Director, Matthew Burl, said: "This landmark project will not only create a new, state-of-the-art home for some of the country's greatest works of art, but it will also allow more people in the UK and across the world to engage with these important collections.
"We are delighted to be working with Coventry City Council, its collaborators, and the wider project team to bring forward these ambitious plans and create a lasting cultural legacy from Coventry's year as the city of culture."