The Leaves of Southwell voted nation's favourite cathedral treasure
The 13th century carvings are considered to be of significant global importance.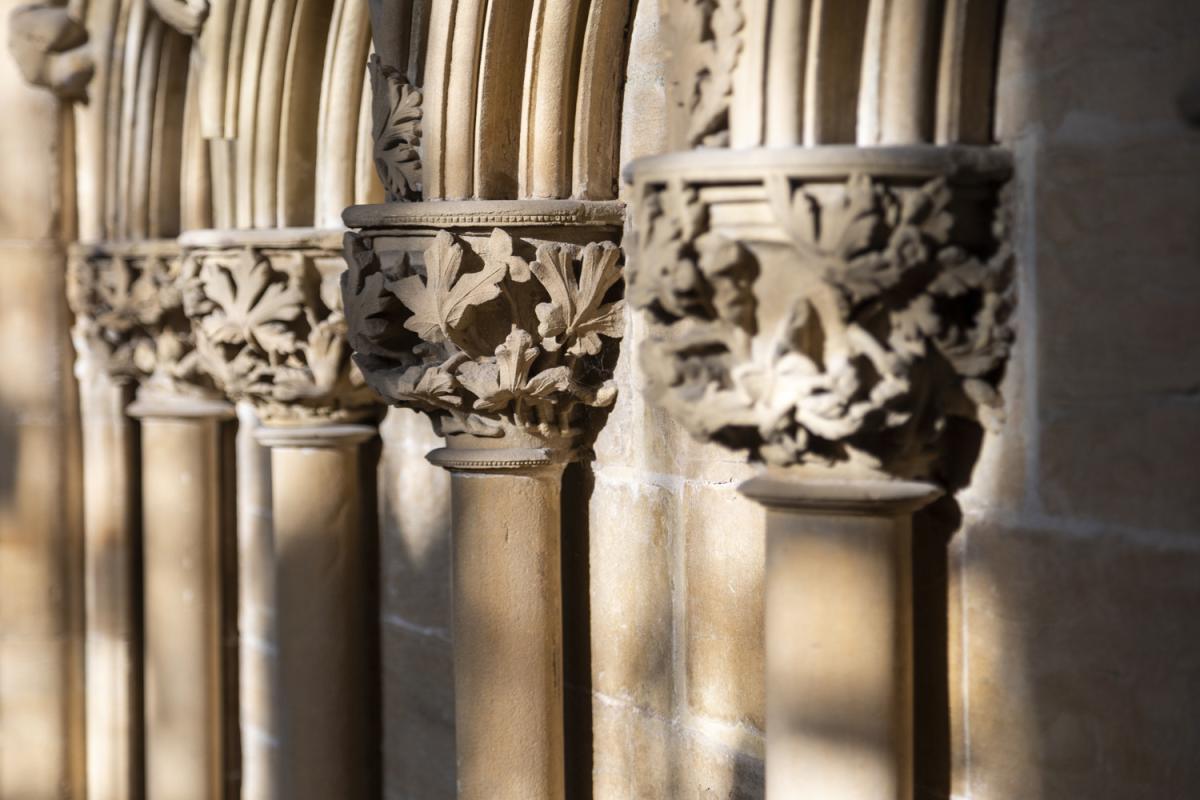 The Leaves of Southwell at Southwell Minster have been voted the nation's favourite cathedral treasure in the Association of English Cathedrals' (AEC) prestigious #CathedralTreasures competition.
The fluid carvings of plants, animals and green men found within the Chapter House – known collectively as 'The Leaves of Southwell' – are of exceptional quality. Regarded as the best example of 13th century naturalistic carvings in the United Kingdom, they are considered to be of significant global importance.
The #CathedralTreasures campaign was inspired by the latest volume by Janet Gough, OBE, author, lecturer and advisor on historic churches and cathedrals, which tells the story of 50 treasures from 44 Church of England cathedrals and six cathedrals from the Church of Wales.
Of the 50 cathedral treasures, ten were chosen for a public vote to find the nation's favourite. Almost 4,500 people voted in the competition, with The Leaves of Southwell securing over one fifth of the votes.
From 2018 – 2022, Buttress worked with the Cathedral on a major National Lottery Heritage Fund-backed project to conserve and protect the Leaves and make them more accessible and widely known to future generations.
The wide-ranging scheme involved careful and considered conservation and repair work to the Leaves, as well as improvements to the internal environment of the Chapter House. Electric lighting has also been introduced to highlight the carvings and to allow the space to be used after dark for the first time.
Another integral element of the project was to provide visitors with full access to the Chapter House through the addition of a new cantilevered lift, enabling all visitors – both now and in the future – to access, appreciate and learn from the Leaves.