Work starts on first phase of National Railway Museum re-roofing project
The first phase of work will protect the museum's precious collection ahead of the planned restoration works.
Work has started on the first phase of a multi-million pound restoration and re-roofing project at the Grade II listed Station Hall at the National Railway Museum, York.
Delivered for the Science Museum Group, the restoration works form part of the museum's Vision 2025: The World's Railway Museum, a multi-million pound project that aims to celebrate the past, present and future of railways and engineering and to inspire future generations.
Built in the 1870s, the Station Hall was originally home to York's main goods station and remained in operation until the early 1970s, becoming part of the museum in 1975. Today, the hall is home to the national collection of significant railway vehicles, displaying items from the evolution of the railway industry to the present day. Included within the museum's extensive collection are early locomotives and six royal carriages.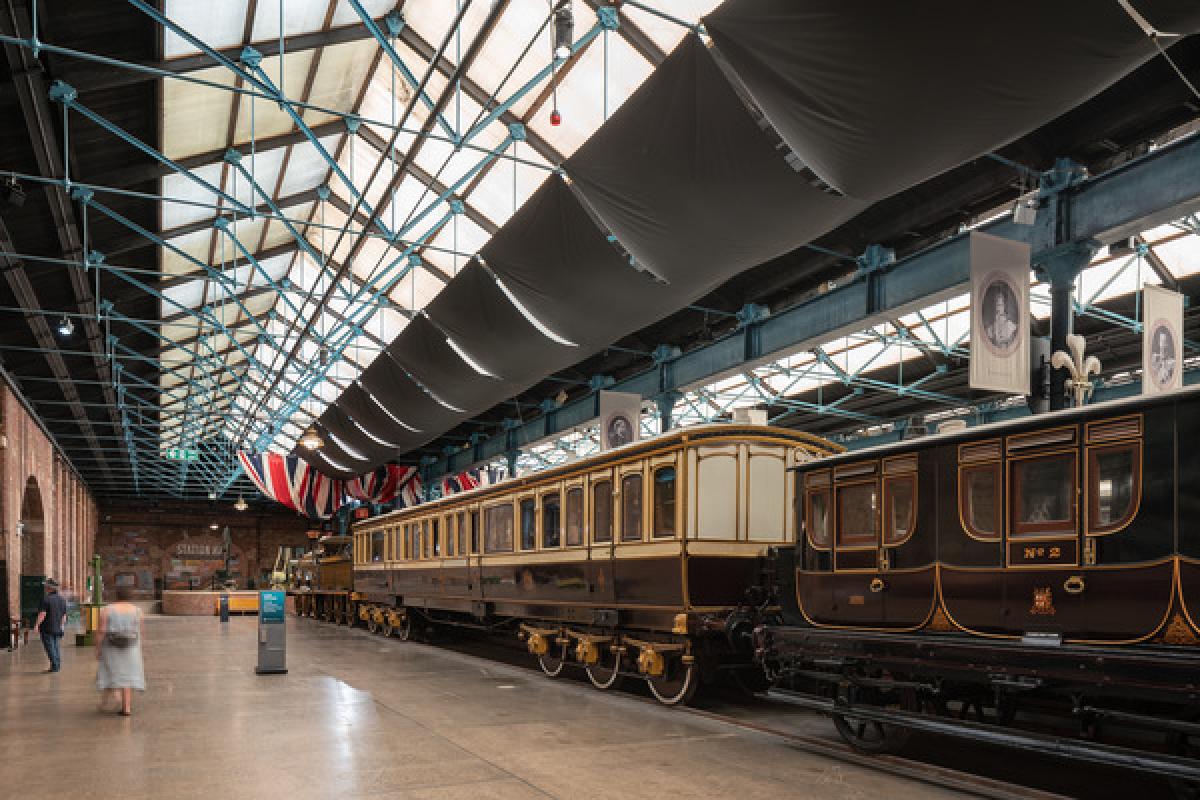 The Station Hall roof has suffered from significant deterioration over time, with the poor condition of the previous fixings and abutments causing water ingress throughout. The new roof will provide a thermally efficient and weather-tight solution to protect the collection and preserve the Grade II listed structure, whilst adhering to the building's Victorian heritage. In addition to the re-roofing works, the wooden doors to the rear and side of the Hall will be removed and replaced by thermally efficient glazing, creating views to the South Yard.
Ahead of the planned restoration works starting on site, the first phase of work will introduce protective measures to the site to ensure that the re-roofing works can take place without compromising the museum's collection.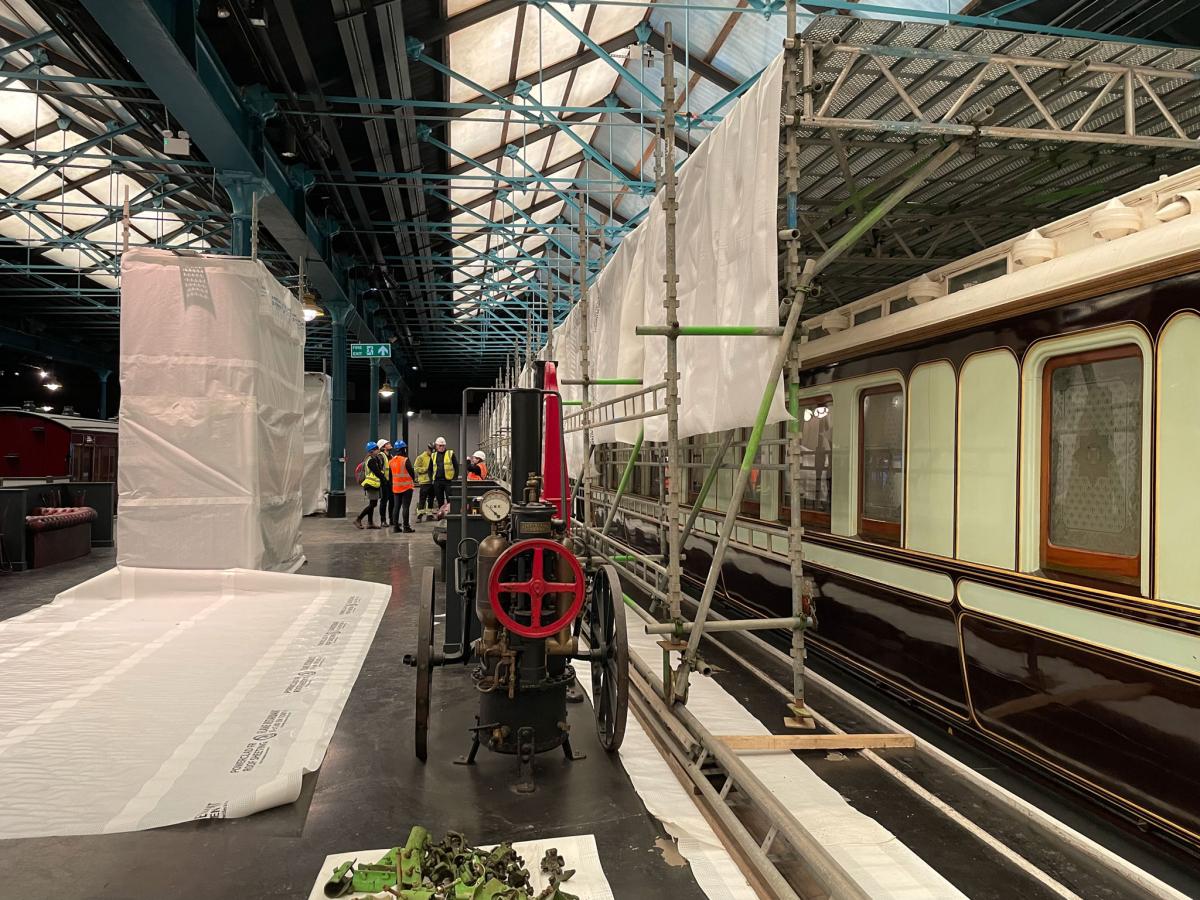 In order for this to be achieved, a secure temporary structure has been erected along the entire length of the carriages. Designed to move along the length of the rails, the structure will ensure that the assets below are protected from dust and debris, whilst allowing access to the carriages as required. The vehicles will be regularly monitored during the protection programme by the museum's collection team, who will closely monitor humidity, temperature and air quality levels to ensure that the collection remains protected throughout.
The protection works will continue until Spring 2023, when work on the new Station Hall roof will begin.