Plans submitted to transform Oldham's derelict Prudential Building
The plans will create a new business incubation hub for the town.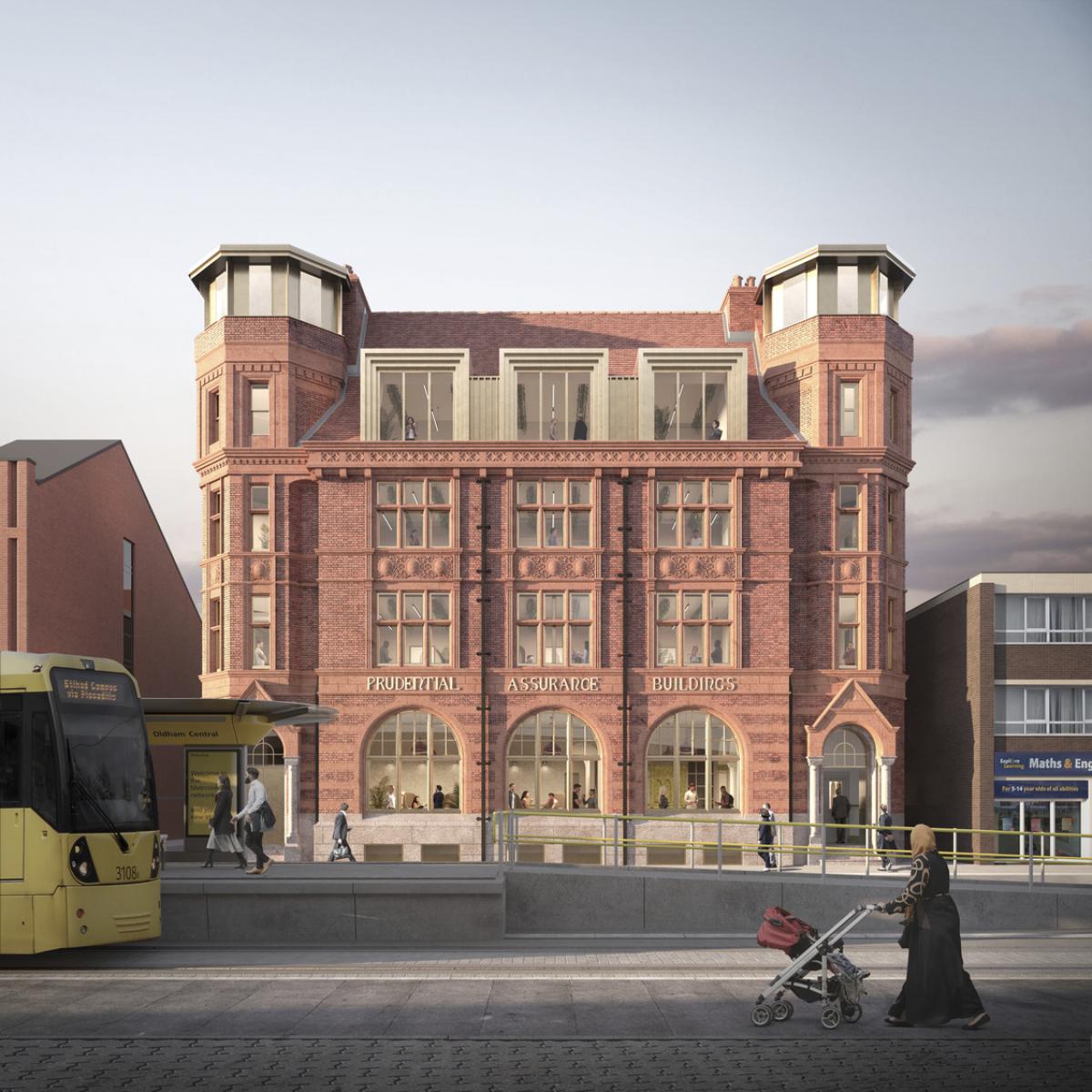 Plans have been submitted on behalf of Oldham City Council to transform the town's Grade II listed Prudential building into a business incubation hub.
The Prudential was built in 1889 to designs by one of the Victorian period's greatest architects, Alfred Waterhouse, whose other buildings include the Natural History Museum and Manchester Town Hall.
The building however has laid vacant for the past 12 years and is now in a state of severe disrepair. In 2020, it was placed on the Victorian Society's list of the UK's most endangered Victorian buildings.
The proposals by Buttress seek to restore, preserve, and refurbish the historic fabric of the Prudential Building, salvaging as much of the original architecture as possible, while bringing the building back into active, sustainable use.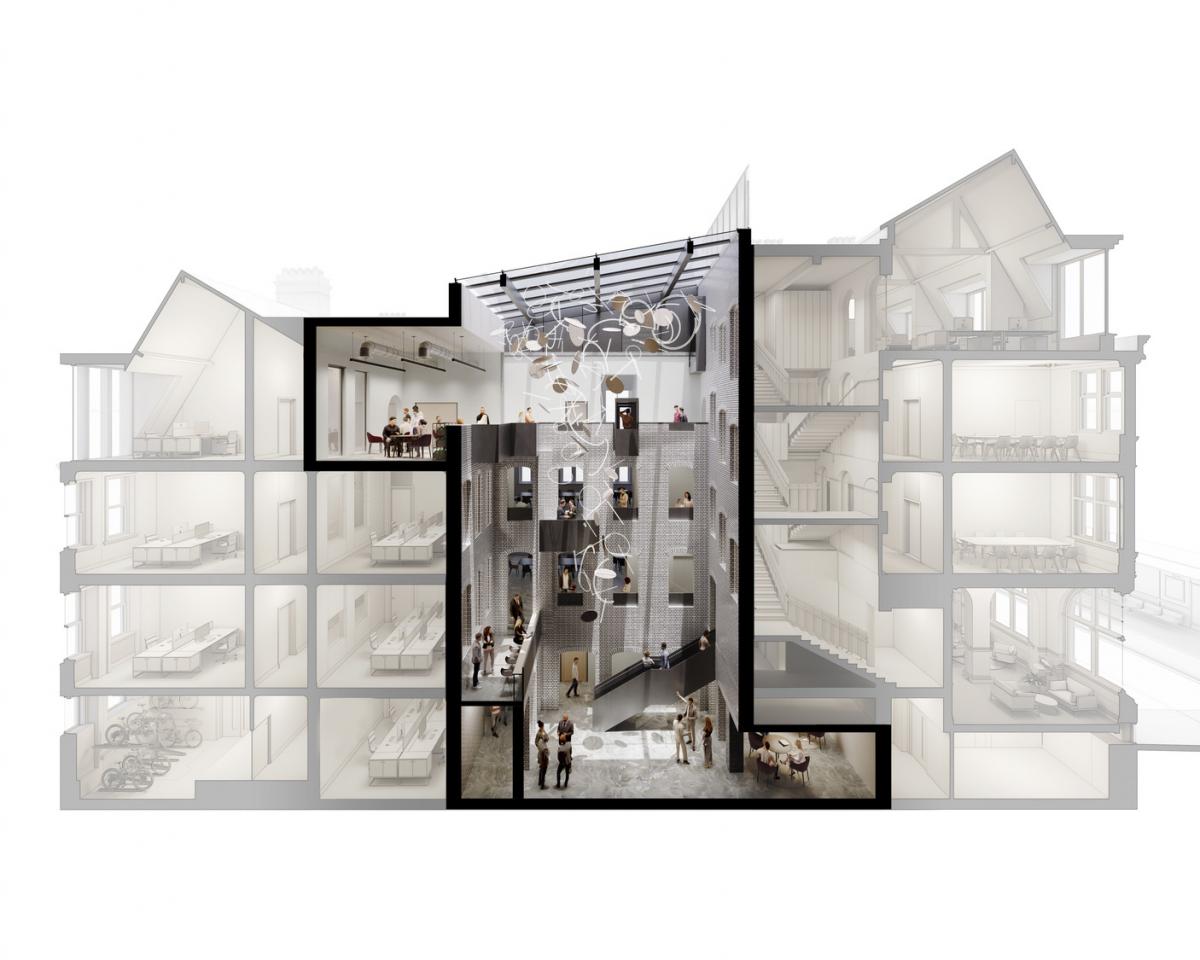 Commenting on the scheme, Councillor Amanda Chadderton, Leader of Oldham Council, said: "The Prudential building is a landmark in Oldham town centre, but sadly it has been left to rot and has been largely unused for the past 12 years.
"That's why earlier this year, we took legal action to acquire the Union Street building from its private owner so we could carry out much-needed restoration and bring it back into use as a business incubation hub.
"The hub will be focused primarily on the creative, digital, and media sectors. It will provide a high quality, flexible, low-cost space for small businesses in a beautiful building.
"I'm excited for another positive step in our Creating a Better Place programme and we look forward to working with the chosen contractor."
The Prudential's grand, imposing façade will be restored and made good to stand as a catalyst for regeneration of the wider town centre. Internally, wherever possible, surviving features of architectural and historic significance will undergo extensive cleaning and repair.
Within the banking hall – the building's most significant historic space – the original banking counters and screens will be repaired and incorporated into the café and lounge area as key features. The hall's ornate terracotta and unique faience detailing will also be restored.
In addition to this, a number of complementary, contemporary interventions will be made that will celebrate the existing architectural character of the building and support its new use as a modern workspace for the local community.
This includes a new third floor, open plan office space with large dormers and glazed lanterns that surmount the corner turrets creating unique meeting spaces. A new glazed roof will be added to enclose the atrium and window seats and juliet balconies will be introduced in the openings that surround the atrium to create a hub of activity and moments of interaction for building users.
Gavin Sorby, Managing Director at Buttress, commented: "The refurbishment and redevelopment of the building presents a unique opportunity to create a thriving hub in the heart of Oldham. This goes beyond the material refurbishment of the building, looking to re-frame the 19th century office into a vibrant co-working and modern workplace that will attract young and upcoming tech businesses."