Creating a home from home
Associate Director, Matthew Burl, shares the key things we consider when developing boarding house design.
Over the past three decades, we have worked with the UK's leading independent schools to create designs that offer students a home away from home. Here, Associate Director, Matthew Burl, shares the key things we consider when developing boarding house design.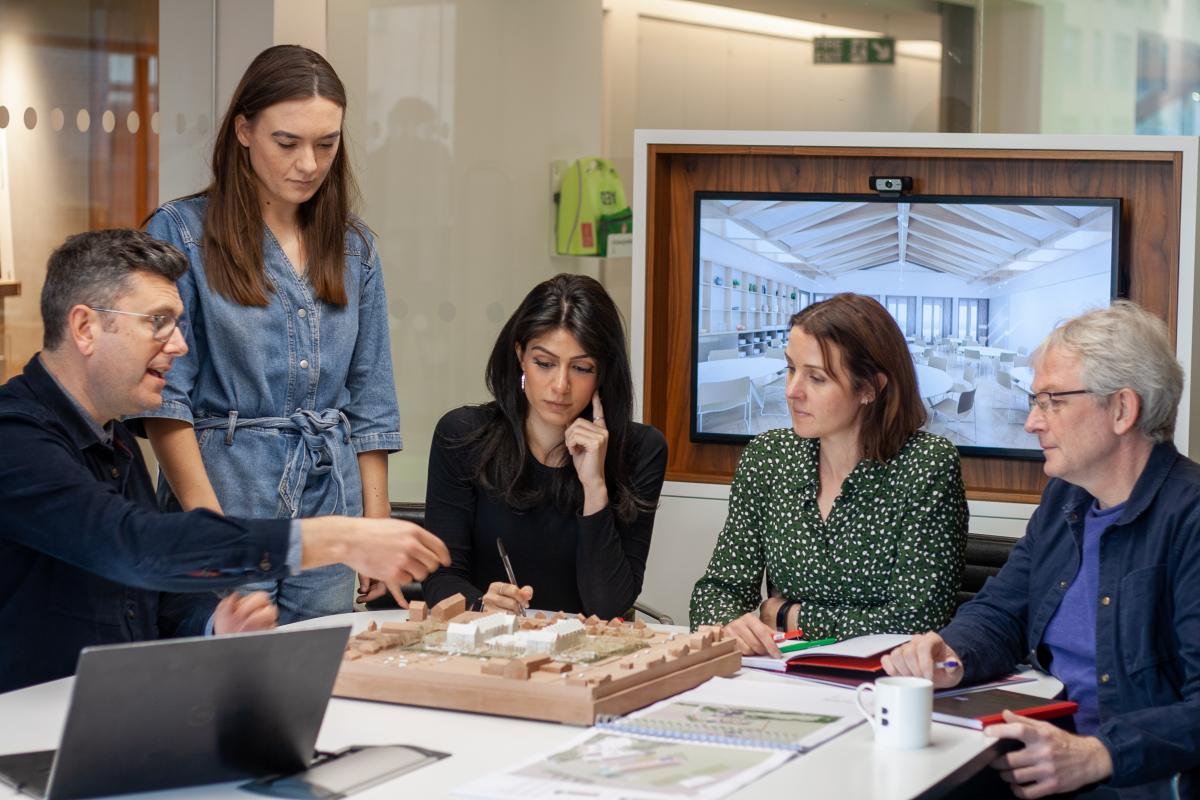 In many ways, homes embody how we live our lives and see ourselves. A home captures our personality and contains the things we love; places where we feel happy and secure. For this reason, it's important that boarding pupils, away from home, are given the same opportunity to make an imprint on their environment.
When developing boarding house designs, we aim to engage the pupils in the process so that they have an opportunity to voice their ideas, views, and concerns. On a recent project, for example, we ran design workshops to invite students into the process; the workshops were made interactive and fun, allowed time for reflection and expression. Pupils took part in a series of activities which asked them to express preferences for different architectural styles, discuss how they viewed their boarding house in the future, and describe how they liked to personalise their spaces.
We learnt much about the identity of the existing boarding house, its history and importance to the pupils. This then informed the building's materials, architectural motifs, and interior design to establish a new identity throughout.
By involving the students from the outset, we are not only able to establish how the boarding house should function for the whole student body, but we are able to move forward, confident that our designs fulfil students' aspirations and become a space that make them feel at home and a secure sense of place.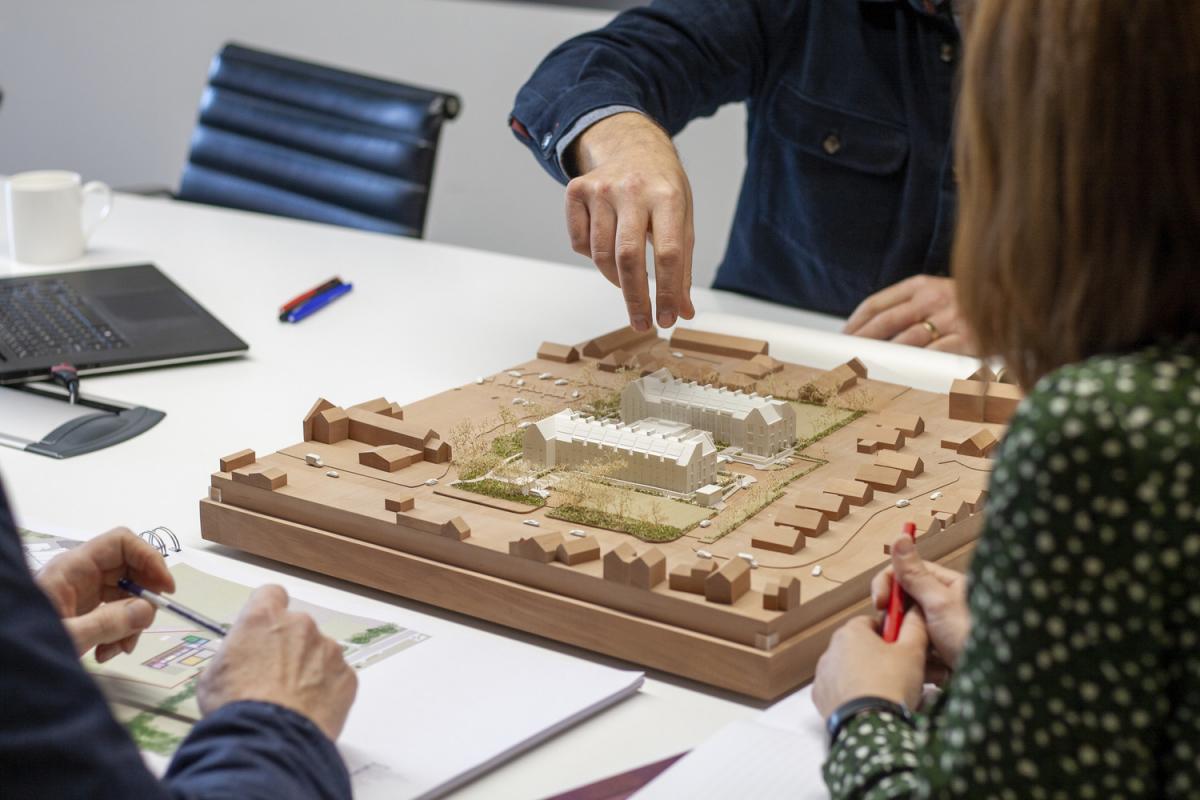 The importance of privacy
As much as it is important to have communal areas where pupils can develop socially and interact with their friends, it's also important for pupils to retreat to their own private space.
For study bedrooms, interior finishes and bespoke furniture are designed to provide plenty of storage space for personal and private belongings, and a comfortable place for working, reflection and resting. The details are key and a focus on lighting helps create a welcoming and homely environment, while features such as pin-up, signage and personalised storage further helps create a sense of ownership.
We've learnt from our work designing residential apartment buildings that some of the most important areas are the 'spaces in between'. The threshold between the study bedroom and circulation spaces should be designed carefully. By creating cluster of bedrooms and highlighting through lighting and materials, pupils form smaller groups which helps introduce more opportunities for social interaction and community. This establishes layers of privacy rather than an abrupt line between public and private.
Creating an enriching school experience doesn't just mean delivering academic excellence, it's equally important that students have the opportunity to build relationships with their peers and a wide develop their interests.
We look to ensure that a range of social and recreation spaces are provided that celebrate boarding culture. We design common rooms to offer settings for socialising and for students to relax, play games/activities and come together as a house 'family' after a day of studying. The connection with outdoor areas are exploited and we work to develop harmonious landscape designs connecting pupils with gardens and external amenity.
Spaces are tailored to suit students at different stages of their educational journey. For example, Sixth Form Common Rooms are designed to cater for pupils as they come towards the end of their boarding experience offering a mature, relaxed, social environment on a more intimate scale. Whereas younger pupils require more vibrant and active settings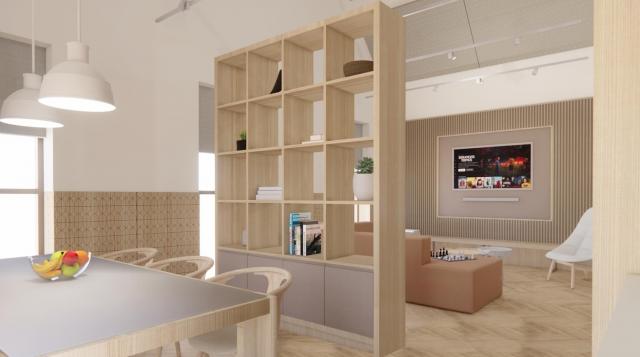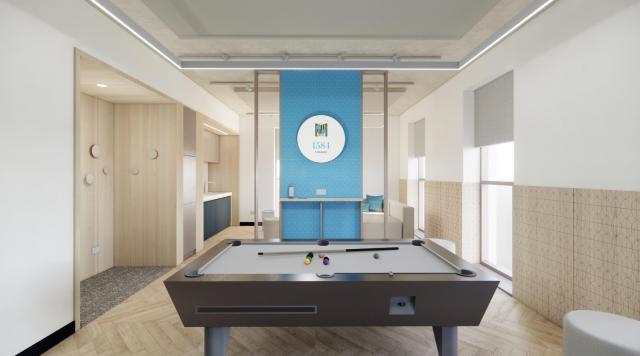 Make health, wellbeing, and sustainable outcomes a priority
Healthy emotional development in young people has been positively associated with increased engagement and improved academic outcomes. Given that wellbeing is significantly influenced by the environments in which we live, ensuring boarding houses enhance students' quality of life is of critical importance.
Biophilic design focuses on human's positive relationship with the natural world and is intended to create an environment that provides the same benefits as being in nature. Incorporating elements of biophilic design into the boarding house, we introduce natural colours, materials and textures that reference the natural world. Maximising opportunities for natural light, connecting students with views of the outdoors and improving natural airflow throughout the building are consistent themes in our work The result can be wide-ranging with benefits including reduced stress increased focus and enhanced general wellbeing.
At Buttress we advise at inception the sustainable benefits of low-carbon design. We utilise fabric-first principles; a highly insulated envelop to create a stable and high-level base point from which to consider further sustainability initiatives. This is central to our approach. We explore the de-carbonisation of buildings throughout the process utilising Carbon Calculation tools to inform decisions on structural solutions, material choices and their embodied carbon. Once we have used passive energy saving techniques, we look to supplement our projects with on-site renewable energy generation to reduce our clients' reliance on the grid.
Flexible future boarding trends
Central to our recent designs has been the integration of a flexible room module, developed to help schools respond to a varied boarder profile. The core room module and furniture configuration is designed to adapt from two single rooms to either a twin, quad flexi, or accessible room, or visa-versa. This allows the school to cater to annual changes in pupil sex, ages, and type of boarder. The main aim is to allow flexibility in the number and type of boarders, and to be able to serve as a single or co-educational house. This helps extend the life of the boarding house.
Across all our educational projects, we create buildings for pupils and staff that have purpose, sensibility, and appeal. Through engagement with the whole school community, we create vibrant, sociable, secure settings for pupils living away from home.
Image credits 
CGIs © Jasper Sanders + Partners