Church of the Ascension rises from the ashes
The fire-damaged church has been saved after a five-year restoration project.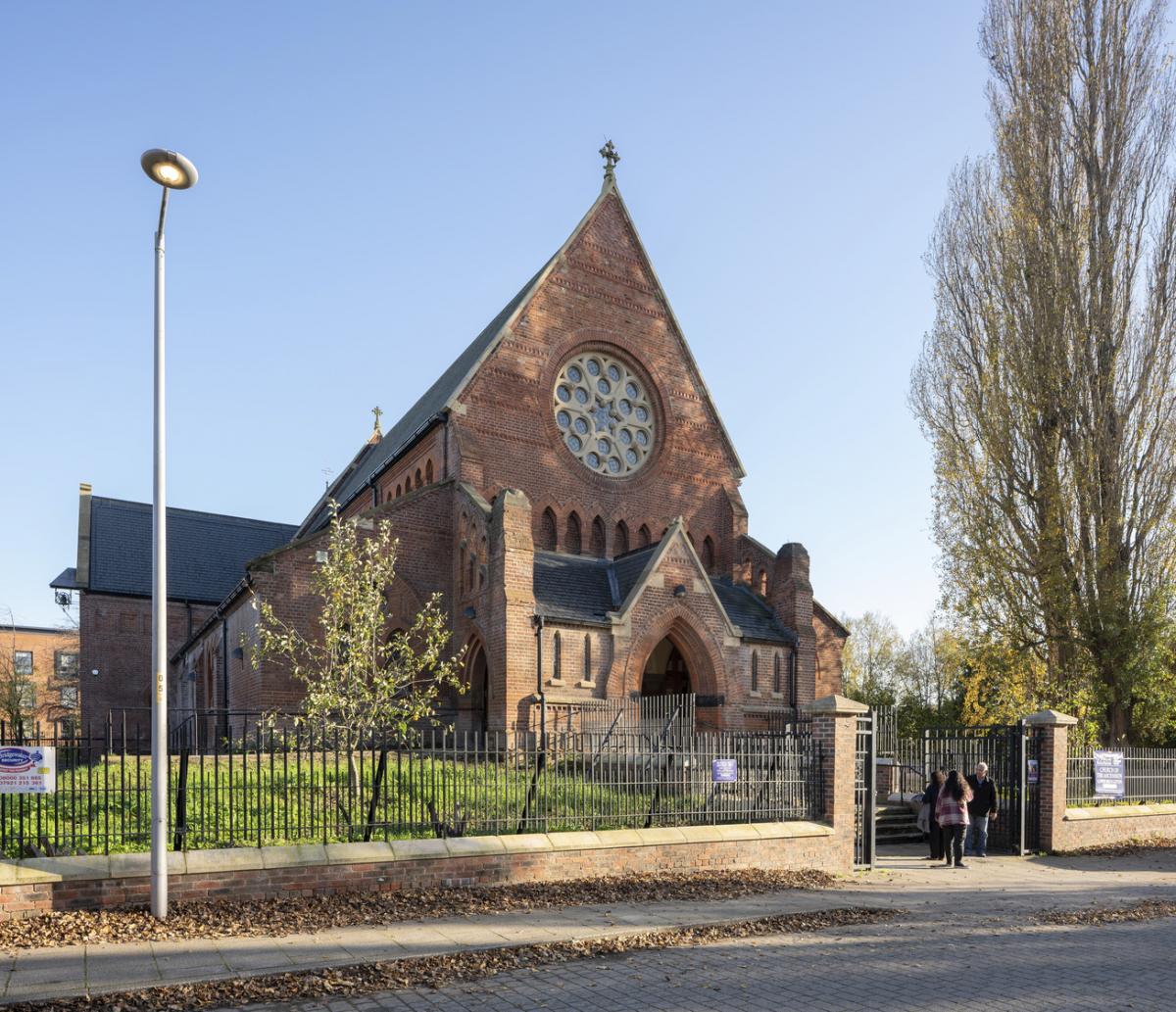 Work has completed on a £5 million restoration project at the Church of the Ascension, Lower Broughton.
The Grade II listed church, which dates from 1869, was gutted by an arson attack in 2017, leaving only the building shell and arcade walls in place.
We were first appointed by engineers, Thomasons, to carry out an urgent assessment of the condition of the remaining structure. During this phase, detailed research was undertaken into the building's history to help identify surviving features of architectural, historic, and social significance that could be incorporated into the restoration.
Once stabilised, we were then appointed by the Parochial Church Council to rebuild the church, creating a space that could be used for both worship and community events.
The internal and external fabric of the church has been restored to its original state. This has included the complete reinstatement of the church's large west gable rose window and the smaller rose windows to the north and south transepts, all of which have been carefully recreated by local stonemasons and stained-glass artists.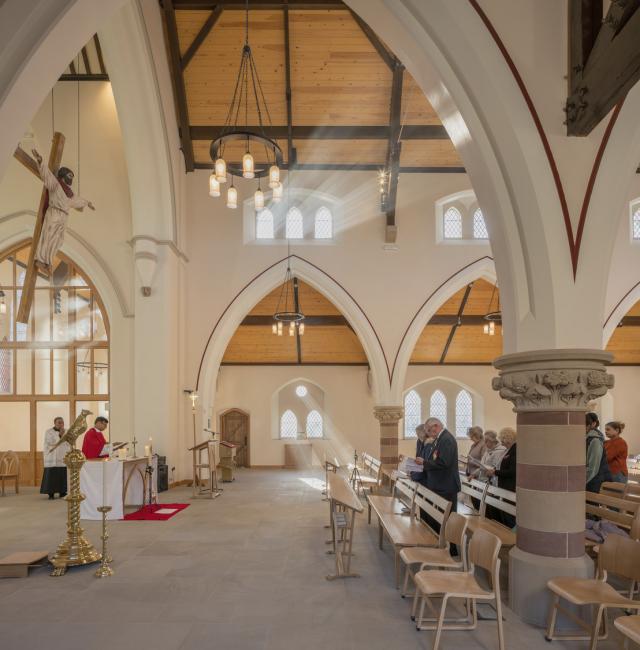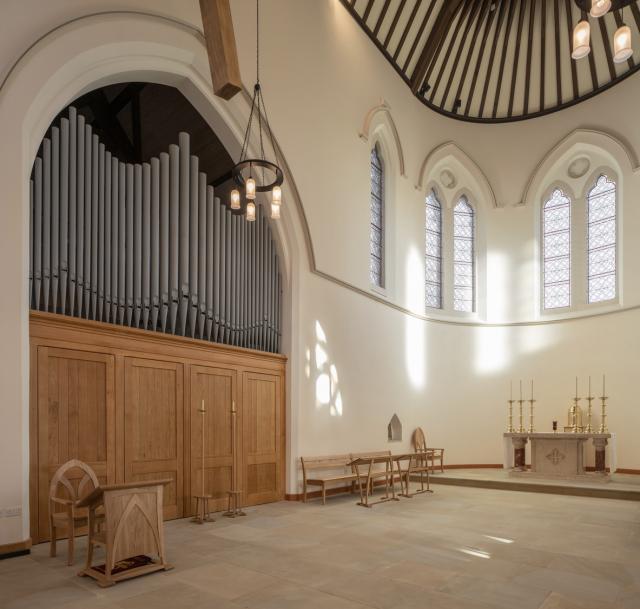 Internally, a level floor has been introduced throughout the church to improve accessibility and underfloor heating has been added to enhance the internal environment. Flexible worship space has been created using moveable furniture which currently seats up to 200 people with space for this number to be increased. A new office, catering kitchen and meeting room will allow the church to accommodate larger community events.
Studio Principal, Steve Welsh, said: "Over the past five years, we have worked hard to painstakingly bring the Church of the Ascension back to life. Now complete, we look forward to seeing it become a real asset for the community once again." 
Canon Falak Sher, said: "The Church of the Ascension is risen from the ashes now after five years. The presence of the church at the heart of the community is uplifting for the people of Lower Broughton. I am very pleased to be able to serve the people of God here."