The value of placemaking
Director, Andy Avery, discusses the importance of placemaking in creating sustainable, urban homes and environments.
"In a society becoming steadily more privatised with private homes, cars, computers, offices, shopping centres, the public component of our lives is disappearing. It is more and more important to make the cities inviting, so we can meet our fellow citizens face-to-face and experience directly through our senses. Public life in good quality public spaces is an important part of a democratic life and a full life."
Jan Gehl
It's no secret that, as a nation, we need more homes. However, meeting the UK's housing requirements and creating sustainable and successful homes requires much more than simply bricks and mortar. We need to embed placemaking principles into the development strategies. In doing so, we can produce places that go beyond function, and that are desirable, welcoming and that facilitate long-term and sustainable community creation.
At Buttress, we endeavour to make our buildings connect to and enhance the community within which they sit so, by strengthening the connection between people and places, we can shape our public realm to maximise shared value. Considering how individual buildings work collectively as a cohesive whole together with social and cultural infrastructure can create greater value for the community beyond just the sum of the separate parts. This can reap dividends that ultimately promote people's health, happiness, and wellbeing.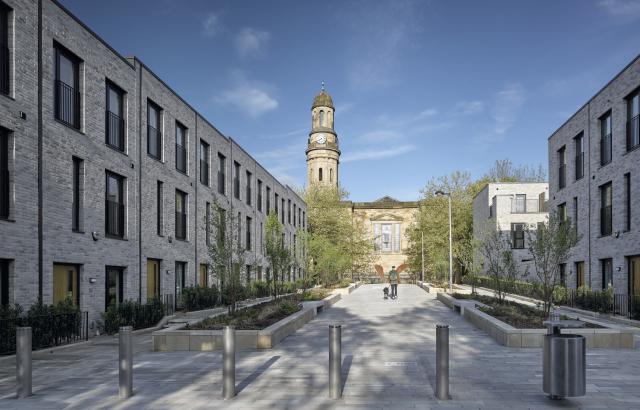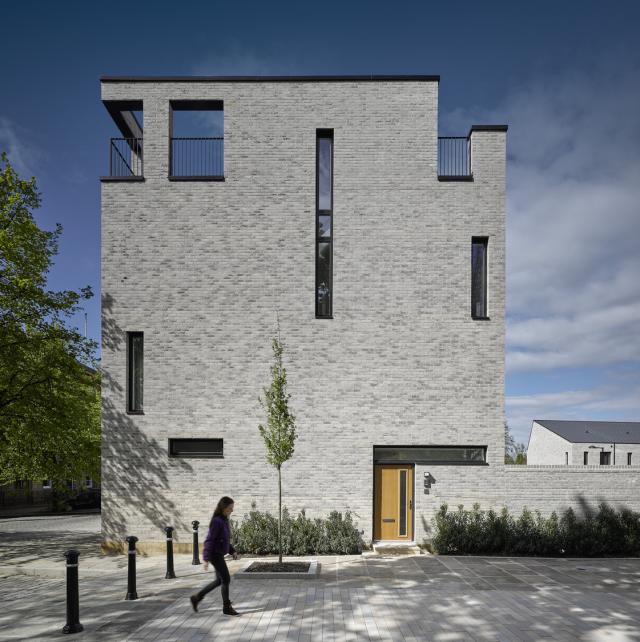 Over the past few years, we have been working to deliver a range of residential projects for the English Cities Fund in and around Salford's Chapel Street. Forming part of the Salford Central masterplan, our Chapel Street projects have sought to create places that are accessible and well connected to the wider neighbourhood – each of the developments look beyond themselves to welcome visitors rather than be inward looking and exclusive. Where appropriate, new routes respond to existing buildings and features to establish relationships between new and existing. For example, at Timekeepers Square – a RIBA Award winning development of 36 townhouses – the setting of St Phillips Church is enriched by setting up vistas that establish positive relationships and enhance the spatial quality of the new streets whilst integrating new and existing.
At Valette Square, a small public square is created, bounded by new and existing housing, that provides an informal hub space for all residents to meet and gather. In both schemes, individual houses front onto the public routes to promote activity and neighbourly social interaction. Key routes are either pedestrianised or 'traffic calmed' to prioritise pedestrians and cyclists. This also liberates the streets/places so to easily support other activities, such as street parties/communal barbeques etc. Residents 'own' the place with 'eyes on the street' surveillance projecting a good image to make the place feel comfortable.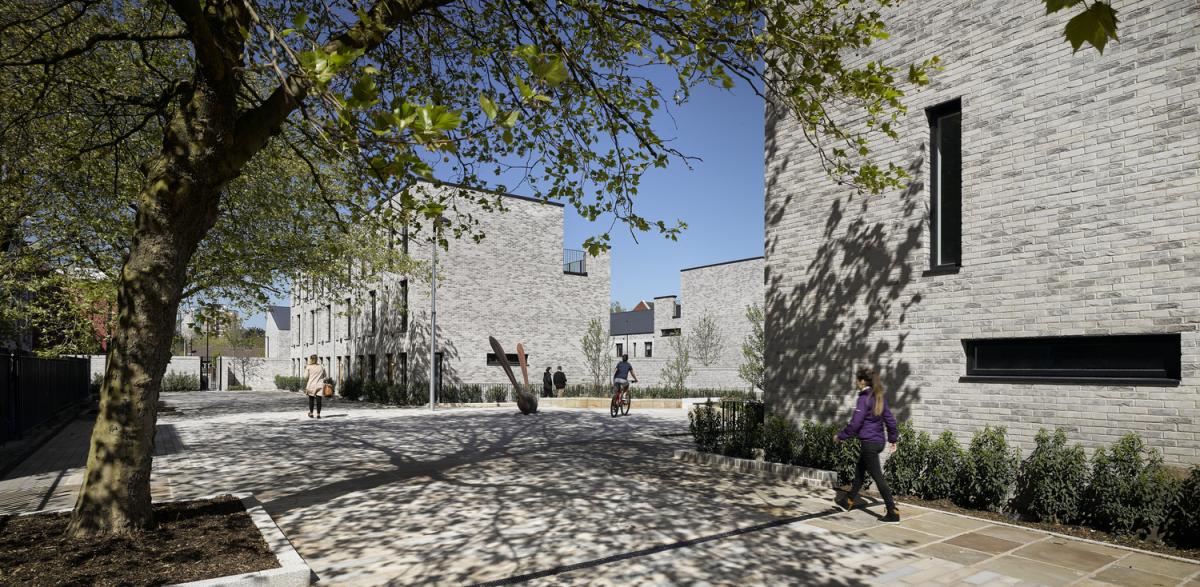 Individual houses are arranged in terraces to reinforce the urban character of the inner-city location. These developments affirm the 'street' as the key democratic artery that services life in the city rather than the legacy of estate type house planning that can isolate communities where convenience and connectivity is predicated on the affordable use of the car.
The choice of materials and detailing of the houses deliberately seeks to harmonise the dwellings to create a collective identity, however a variety of different and distinct house-types are provided each demarked so that every resident has a sense of strong individual ownership.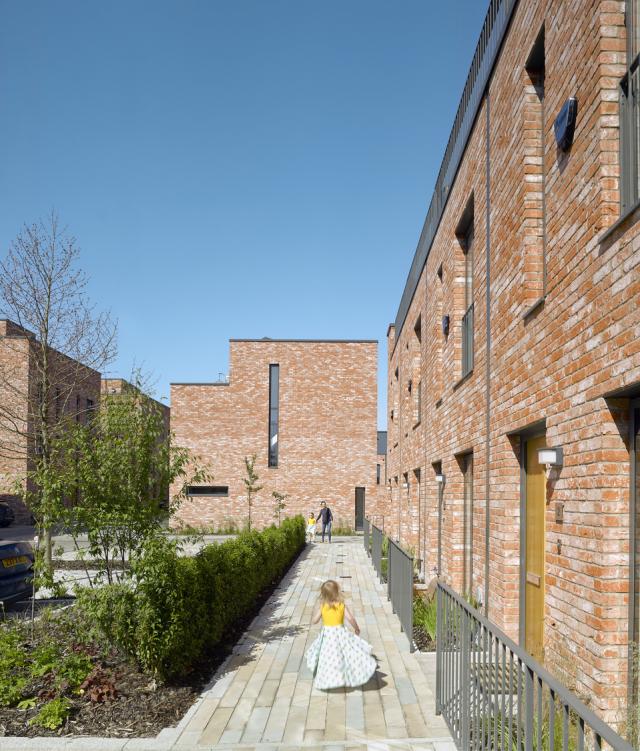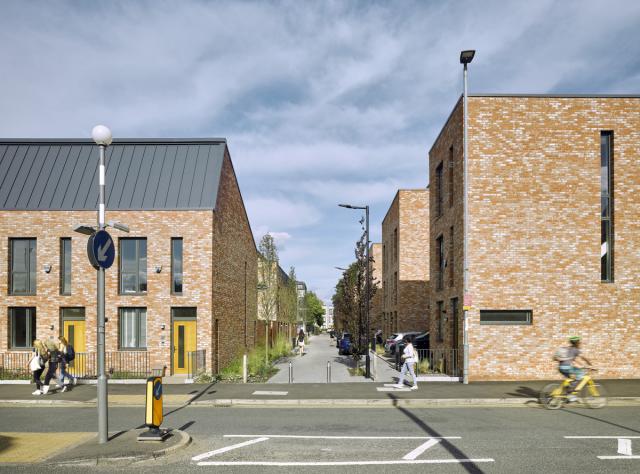 The two apartment buildings we've developed on Chapel Street, Atelier and Greenhaus (the latter under construction), are both designed to be significant components in a wider whole. Here, each building responds to the nature of Chapel Street itself as an arterial road into the city centre and, together with other new buildings and recent changes to the road and landscape infrastructure, strive to establish it as a refreshed high street rather than just a corridor for cars. The ground floors are designed to provide commercial space for retail and food/beverage outlets to serve the wider community and promote fuller through-the-day activity. At Atelier the building incorporates townhouses to mediate the scale of the development between the 'high street' and existing lower density residential community beyond.
Working across a series of four developments in the Chapel Street area has allowed us to design (in consultation with our client) for different tenures including, outright ownership, shared ownership, market rent and social rent to include accessible dwellings. This all adds to the variety within the area, offering a diverse community of young and old, families, and couples/individuals – all factors that support sustainable, vital, and active places.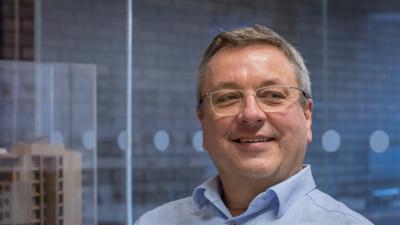 Director
Andy leads Buttress' residential and regeneration team and has the rare ability to cut through to the heart of complex issues to find a solution.