We're Hiring: Architectural Technologist
Buttress is looking for a new Architectural Technologist to join our Manchester or Leeds studio.
The Job
Buttress is looking for a new Architectural Technologist to join our Manchester or Leeds studio; someone who shares our passion for positively shaping the places we live, work, and play with excellent, thoughtful, and contextual architecture.
You will be a qualified technologist with 3 years' minimum experience and looking to contribute to a collaborative and motivated team. With demonstrable experience in a range of residential and commercial projects including housing and apartments, and of various construction types, you can actively contribute to any RIBA project stage from feasibility to delivery on site.
You will have excellent knowledge of technical, construction and regulatory standards and be able to contribute to our aim to reduce consumption of non-renewable resources, minimize waste, and create durable, healthy, comfortable, and desirable environments.
You will be able to undertake the detailed design, specification, and project management of building projects in a lead or support role, depending on the project size, complexity, and scale. Working from initial conception through detailed design, tender and delivery on site, you will ensure projects are delivered on time, within budget and to the technical quality expectations of Buttress and our clients.
We use a range of professional software in the studio, and excellent skills in Autodesk Revit and AutoCAD are essential. Ideally you will have experience of BIM level 2.
Used to collaborative working in a team, you can contribute positively and take forward projects in a self-directed manner. You will have the opportunity to engage with and support our culture, benefitting from opportunities to develop and grow and take on more responsibility.
We understand that loving where you work is vital. We work hard to create a company culture that is supportive, inclusive, and fun. We celebrate our differences and ensure that everyone has a voice and is respected, valued, and heard. You will receive a competitive salary dependent on experience with a range of benefits, including enrolment onto our healthcare plan and pension scheme, and flexible working hours.
Interested? Please email opportunities@buttress.net with your CV and short portfolio, quoting reference BTTRSAT03. Deadline for applications is Friday 21st January 2022.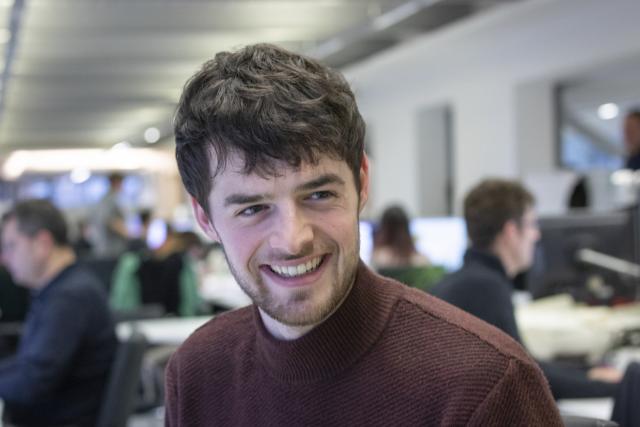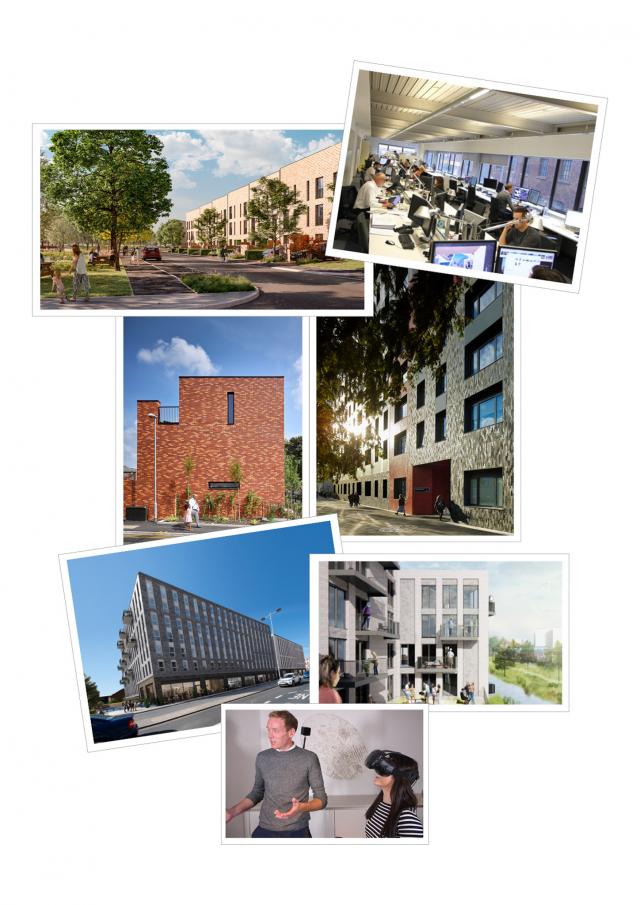 What our staff say
"As an Architectural Technologist at Buttress, I have gained invaluable experience across all stages of a project. I'm lucky enough to have been involved in some fantastic architecture; namely Atelier, Salford and Hilton House in Manchester's Northern Quarter. Throughout these projects I've been involved in a variety of work, from technical drawings to client engagement, creating a vibrant mix and range within my role.
The ever-changing environment within the residential sector is challenging, but the encouragement I've received to develop and build relationships with consultants and contractors alike underlines the supportive nature of the practice. This support extends to my personal development, as I've recently set out on my path to achieve MCIAT status.
The Buttress team is a great network of people who are passionate and inspire confidence to take on the challenges of delivering outstanding architecture. As a company, they are pro-active in their support for many socially important matters, from diversity within the workplace to sustainability and climate change. The latter is passion which I am actively involved in, highlighting the flexibility of my role as Technologist.
3 years at Buttress is not a long stretch by any means but it's certainly flown by. When I started, I was eager to get involved in some of the amazing projects they delivered. But the impression that lasts is the positive environment of everyone involved."
Liam Briggs, Architectural Technologist