Hilton House shortlisted for AJ Retrofit Award
The awards recognise design excellence that prolongs the life of the built environment.
The redevelopment of Manchester's Hilton House has been shortlisted for an AJ Retrofit Award in the 2,000-10,000m² workplace category.
Established by The Architects' Journal, the awards are the industry's leading event which celebrates design, engineering and construction excellence that prolongs and improves the life of the built environment.
The shortlisted scheme involved the transformation of a forgotten and unloved Richard Siefert-designed building in the city's Northern Quarter into a space that would cater for the area's burgeoning digital and IT community.
An extension was added to increase the internal floor area by 2,100 sqft and dividing walls were removed to create flexible, open plan floorplates which can be sub-divided to house smaller start-ups or used in their entirety, allowing businesses to expand within the space.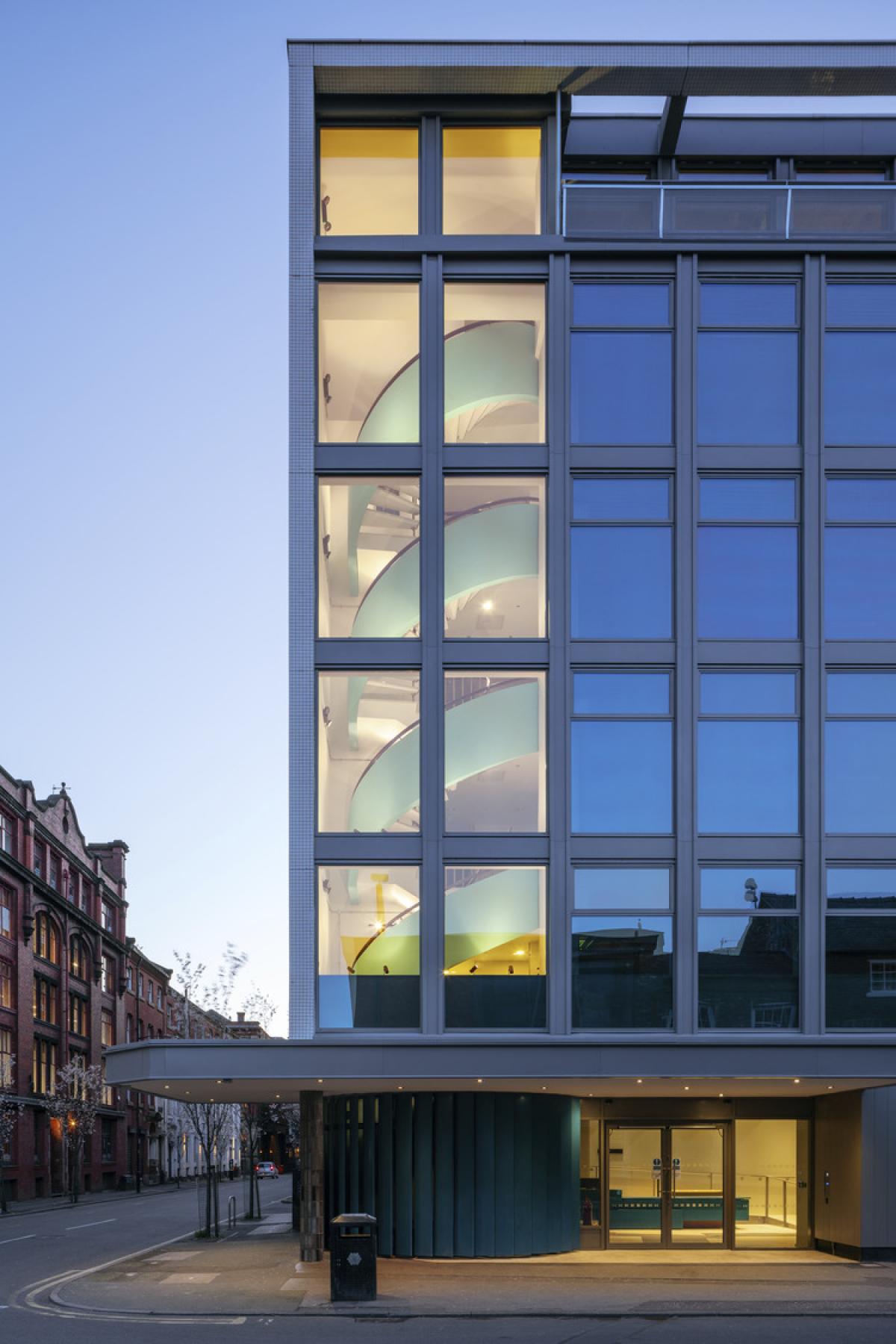 The interior redesign purposefully retains subtle references to the building's 1960s heritage while allowing scope for the occupiers to make it their own. The building's striking staircase and parquet flooring have been restored and terracotta ceilings hidden under plasterboard have been uncovered. Beyond this, the approach has been purposefully stripped back with all services suspended and exposed at high level, creating an industrial aesthetic that complements this area of Manchester.
Externally, a full height window system has been introduced, bringing more natural light deep into the repurposed floorplates. On ground floor level, full height glazing has been used across along the Hilton Street elevation to create frontage that supports use of the space as a bar or restaurant, allowing the building to become part of the area's vibrant leisure economy.
Since completion, building owner CERT Property has secured a tenant on one floor and agreed heads of terms for four others. Mental health and wellbeing café, the Feel Good Club, has also taken up occupancy in the ground floor space.
The winners of this year's AJ Retrofit Awards will be announced at a virtual ceremony on Wednesday 24th February.