Behind the B: Lucy Ashcroft
In our latest 'Behind the B' instalment we chat to Architect Lucy Ashcroft.
As part of our heritage team, Architect Lucy Ashcroft has had the opportunity to work on some fascinating buildings, most recently the redevelopment of Caernarfon Castle's King's Gate. In the latest instalment of our Behind the B series, she discusses the important responsibility of caring for our heritage and what drives her interest in the historic built environment.
What drew you to a career in architecture?
I always knew I wanted a creative but practical career but didn't know what that was at school. All I knew were that my favourite subjects were arts, maths, design and technology. One year, I was introduced to an architect through the school and that's when I began to understand more about the world of architecture and how it could incorporate all my interests into one profession.
Now that I'm practising, I can really appreciate the impact good architecture can have on people and places. I'm lucky to love the job that I do and if I can make a positive change while doing it, then that's a real bonus.
When did you decide to specialise in conservation architecture?
I went to university in Liverpool, which is a city full of amazing buildings and such a stimulating place to study architecture. I quickly realised that I was mostly interested in the history of architecture lectures and learning about how buildings and places have evolved. We rarely had the opportunity to design within historic context and were encouraged to start afresh with any new design. So, I took the chance to explore this passion through my dissertation on the potential evolution of a key conservation area in Liverpool.
From this point, I knew this was the direction I wanted my career to take and I decided that I wanted to combine my passion for heritage with my architectural training to protect and enhance the historic built environment. So, after completing my part 1 and part 2 degrees, I completed a Masters in Building Conservation and Urban Regeneration at UCLan.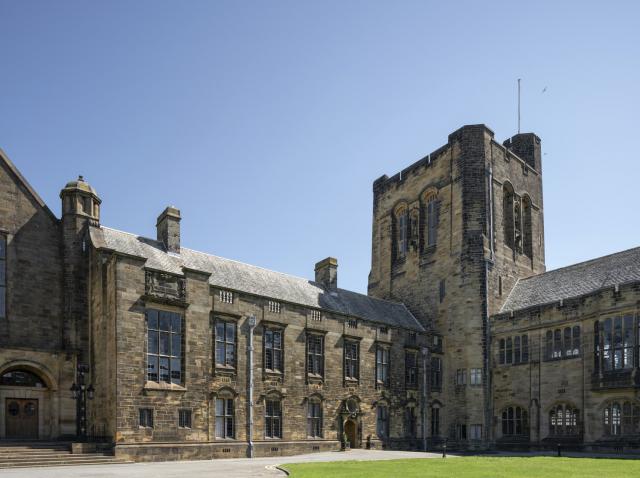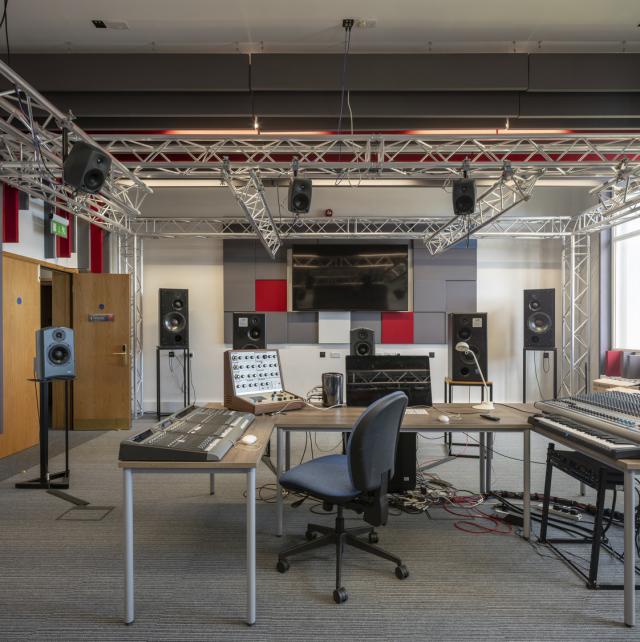 What do you enjoy about working with historic buildings?
I've always loved history and the stories of the past that have shaped our present. Working with historic buildings indulges my interest in history, whilst giving me the opportunity to safeguard and enrich it for others to enjoy. Each project is different, with their own complexities and I relish in the exciting challenge each one brings. It is extremely rewarding to have responsibility for protecting our heritage and to play a part in continuing the story.
What does good design mean to you?
For me, good design is about understanding and responding to context, whether that's the physical surroundings, the distinct elements of individual buildings or sites, or the non-physical social, economic, cultural aspects of the places where we work. From the overall design of a building, its form and layout, to individual items of the building design; every project is distinctive and shaped to complement, respect and enhance the environment in which it's found.
What's your favourite thing about your role at Buttress?
I joined Buttress as a Part 2 and qualified two years ago. Since then, my role has changed quite drastically, quite quickly and it now encompasses a lot more responsibility across all the stages of a project. While I enjoy the early design stages and the creative process, I also really like the later stages when a project's on site and I can see it become a reality. Working in the heritage team, I also have the opportunity to apply my heritage training to some really interesting projects and help solve complex issues, which is something that I really enjoy.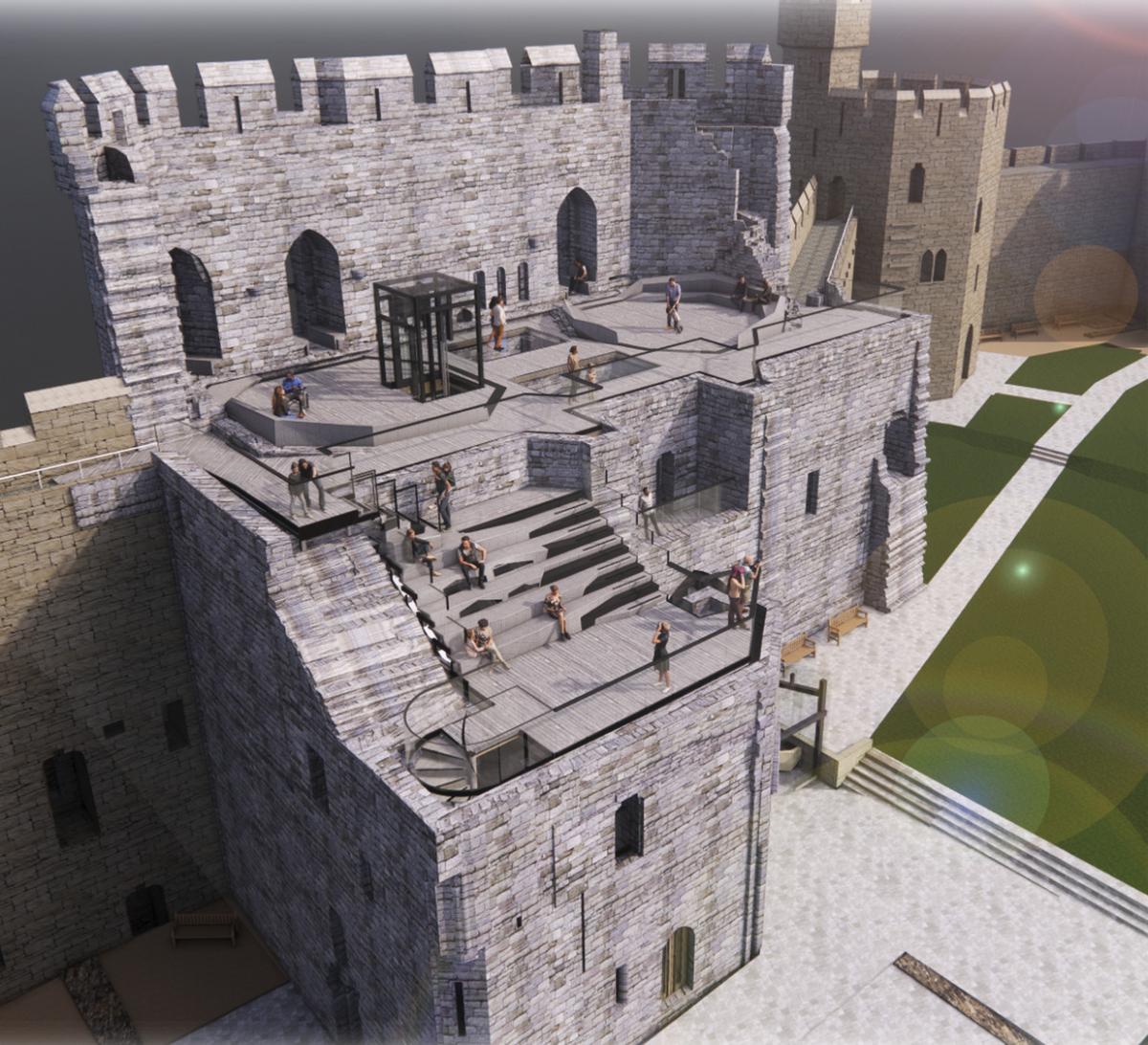 What's the most exciting project you've been involved in to date and why?
This is a hard question - there have been so many great schemes! During my time in the heritage team, I've been lucky enough to work with the types of buildings I'd only ever dreamt of. However, out of all of them, I would have to say that my favourite project is King's Gate at Caernarfon Castle. The project is Cadw's largest and most complex to date, and includes vital conservation work, accessibility improvements, the introduction of new and immersive interpretation spaces as well as the creation of a new viewing deck that will allow all visitors to access this part of the castle for the first time in its history.
Working within the context of a World Heritage Site means that the project is incredibly complex and challenging but it's also so inspiring to have the opportunity to work on such a significant building and add another layer to its story. Once the project is complete, it will allow many more people to access areas that have been out of reach for so long. It's really exciting to be able to do this within a listed building and scheduled monument and it's a great honour to be involved.
What's your proudest moment since working at Buttress?
Buttress is the only practice I've worked at so it's here that I've gained my first years of architectural training. This has included running my first project - the refurbishment of the music studios at Bangor University's Grade I listed Main Arts building. The work involved the introduction of soundproof music studios, fit for 21st century teaching, within the fabric of the listed building. This meant balancing the needs of staff and students with the significance of the setting.
Running your first project is always a daunting experience but the team at Buttress put a lot of trust and encouragement into me which gave me the confidence to succeed.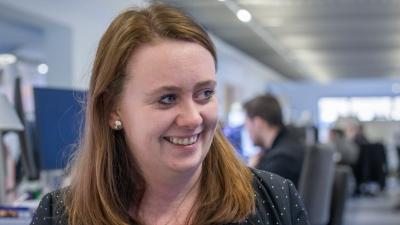 Senior Architect
Lucy is a creative architect who has an in-depth knowledge of building conservation and urban regeneration.