Behind the B: Alison Haigh
Associate Alison Haigh discusses her passion for sustainability and designing high-rise living.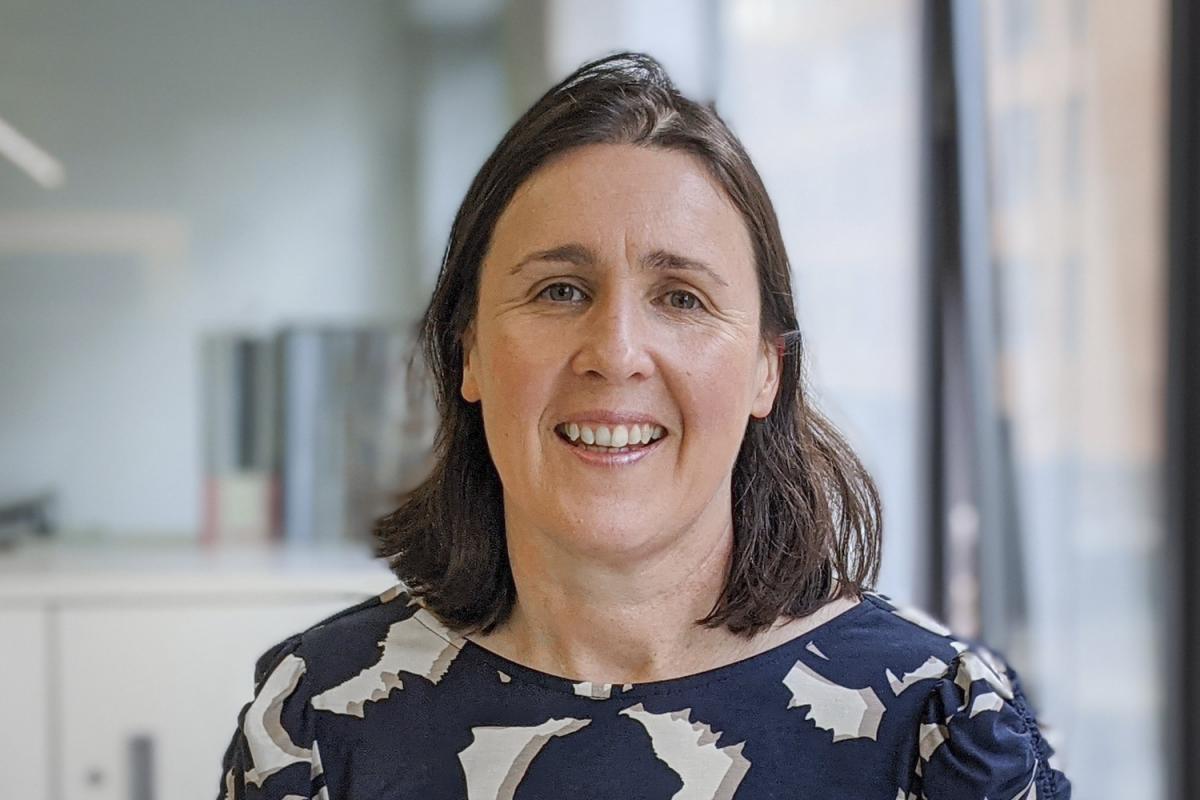 Associate Alison Haigh has more than 20 years' experience specialising in the residential sector. In our latest Behind the B, she discusses the power of architecture to improve lives and her passion for sustainable design and regeneration.
How did you come to pursue a career in residential architecture?
I wrote my dissertation on council housing and subsequently spent my year out working in the housing department at Glasgow District Council. It was during that time that I experienced the impact housing design could have on living standards and the wellbeing of a community. After university, I worked in London on social housing refurbishment project and spent a lot of time engaging with residents to understand their needs and aspirations. I realised that there are few other sectors in architecture that allow you to work directly with the end user and apply their insight and experiences to add value to the design.
From there my career has evolved to encompass a wide range of project types from large scale mixed-use masterplans to high-rise living, build-to-rent and sheltered housing.
What do you enjoy most about working on residential design?
In designing houses, I have the opportunity to create spaces that directly impact people's lives. Over the past year, our experience of lockdown has underscored the extent to which our homes can impact our overall health and wellbeing. It's served as a reminder that our homes are more than just physical structures that provide shelter, they are spaces where we bring up our families, socialise, unwind and retreat from the world.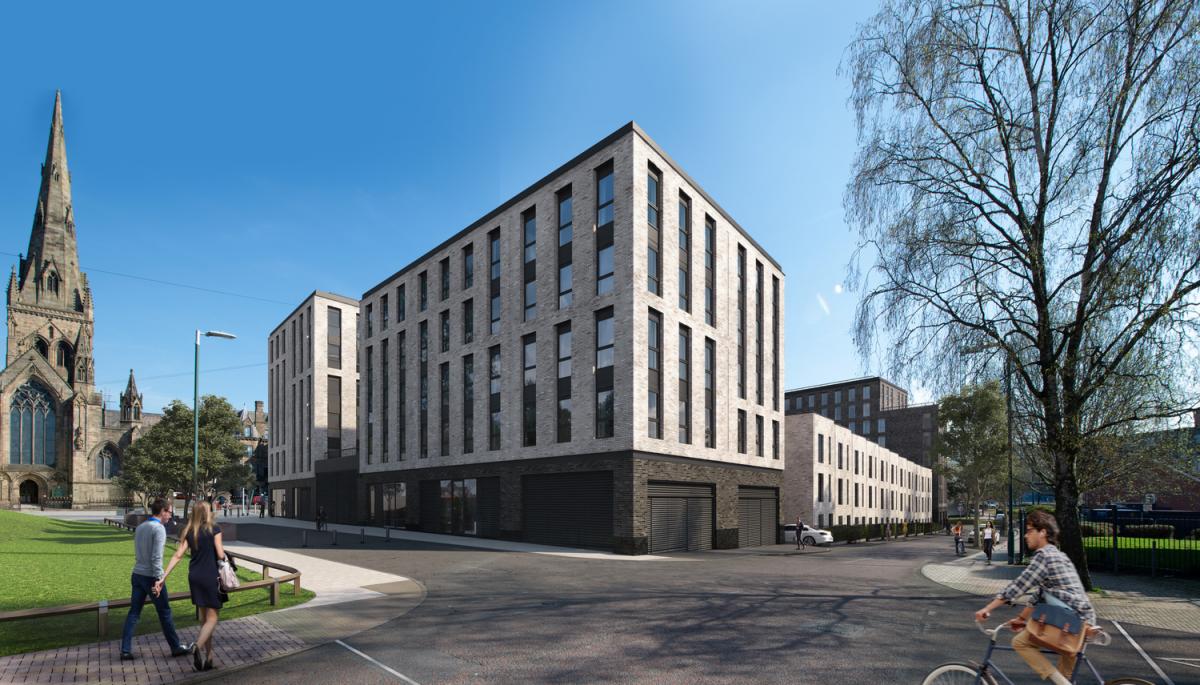 What do you think will change in residential design over the next ten years?
To meet the UK's 2050 net zero target, there will be a renewed focus on sustainability. To support this, I think we will see significant advances in design and construction technology, as well as a growth in off-site construction.
However, my greatest hope is that there will be a solution to the housing emergency.
Thousands of people sleep on the streets on any given night and 17.5 million people are impacted by the housing emergency, living in overcrowded, dangerous, unstable, or unaffordable housing.
To have a long term and stable place to call home should be a fundamental right for everyone in a modern civilised society.
Over the course of your career, you've gained considerable experience designing high-rise living, what interests you about designing these spaces?
55% of the world's population now lives in urban areas, a proportion that is expected to increase to 68% by 2050. The UK needs a wide mix of building types to solve the housing crisis, and tall buildings will undoubtedly continue to play an increasingly prominent role in the growth of its key cities.
Residential towers demand greater thought than many other typologies. Tall buildings affect a wide area and need to be carefully located and integrated to allow their scale, form, and mass to have a positive relationship with their environment.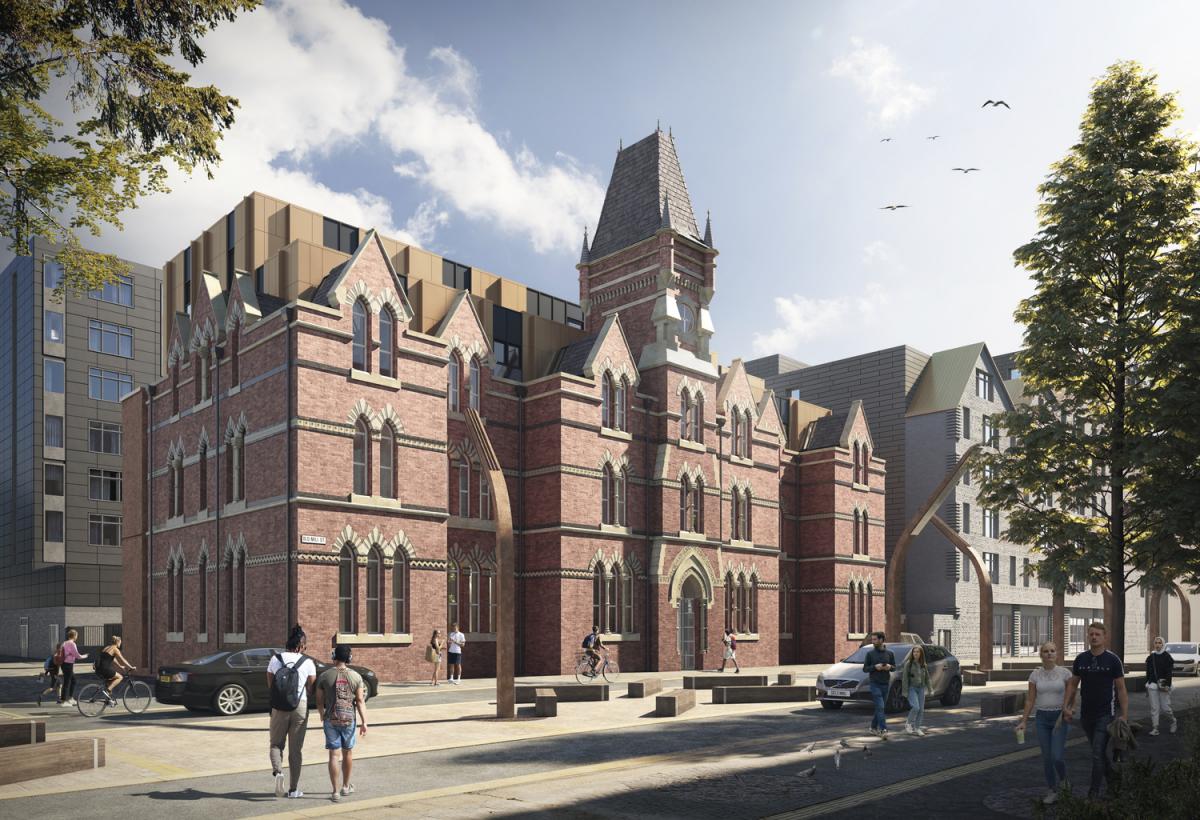 What's your favourite project to date and why?
My favourite projects are inevitably those that I am currently working on. I'm very lucky to be leading housing schemes for the English Cities Fund and Southway Housing Association as well as the redevelopment of Ancoats Dispensary for Great Places Housing Trust.
All three schemes provide 100% affordable housing in prominent urban locations and are using innovation to promote the sustainable agenda. Two are being constructed to meet Passivhaus Standards and at Ancoats Dispensary, we have implemented a carbon calculator to measure embodied carbon within the Grade II listed façade, which is being retained as part of the scheme.
As built environment professionals we have a responsibility to address the climate crisis, so it's exciting to have the opportunity to work on forward-thinking projects that will help overcome some of the environmental challenges we're facing.
What do you enjoy most about working at Buttress?
The practice is an incredibly friendly place to work. The entire team shares the same passion and vision and is dedicated to designing inspiring architecture. This creates an environment where everyone is encouraged and supported to pursue their architectural goals.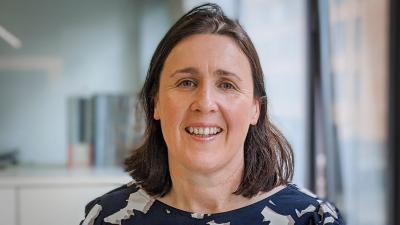 Associate
Alison is an associate at Buttress with over 20 years of experience in the profession, specialising in the design and delivery of major residential projects.