Creating a new urban village in Preston's historic heart.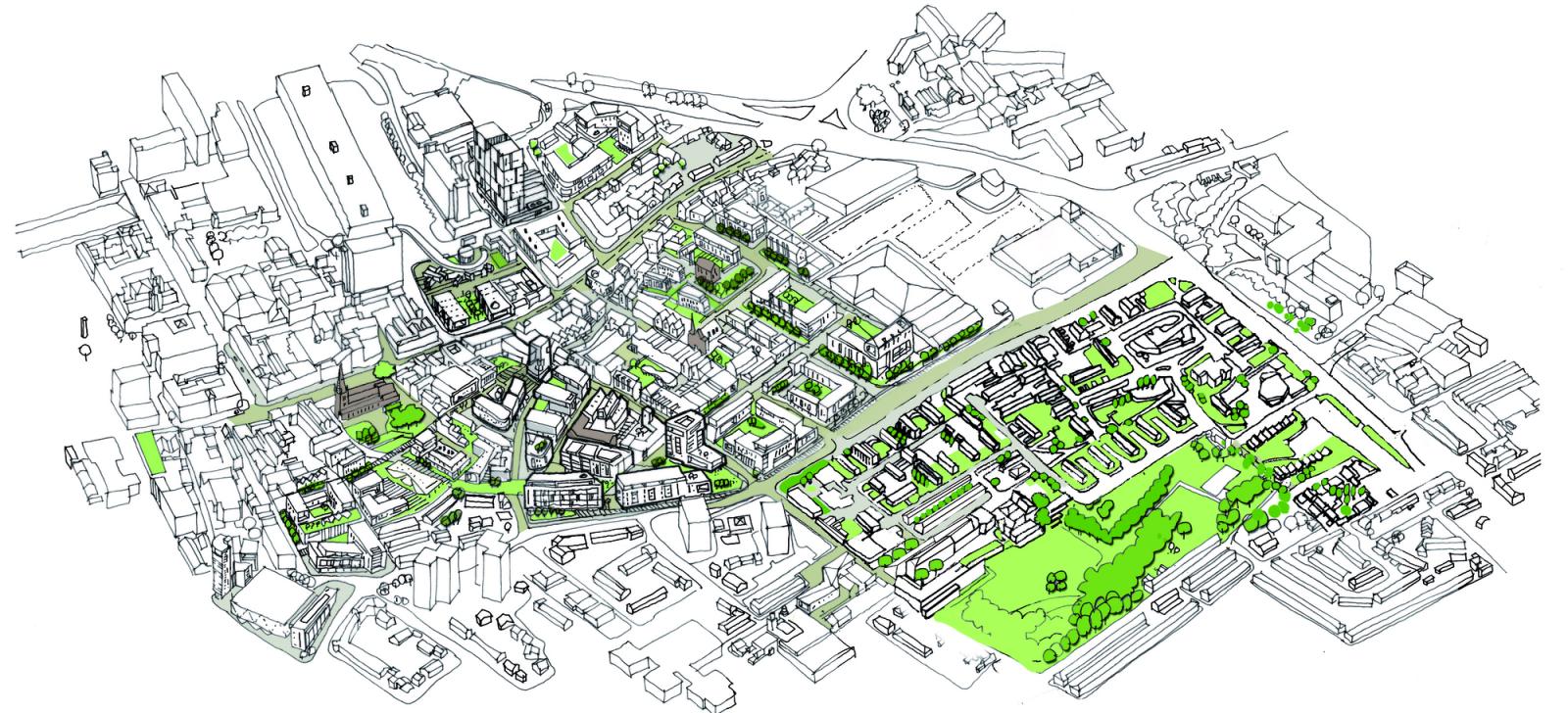 Client
Preston City Council
Stoneygate covers around 38 hectares and collectively represents one of the largest regeneration opportunities in Preston city centre.
We were appointed by Preston City Council to develop a strategic masterplan for the Stoneygate area of the city, a site that includes key landmarks such as Queen Street Retail Park, Cardinal Newman College and St. John's the Minster.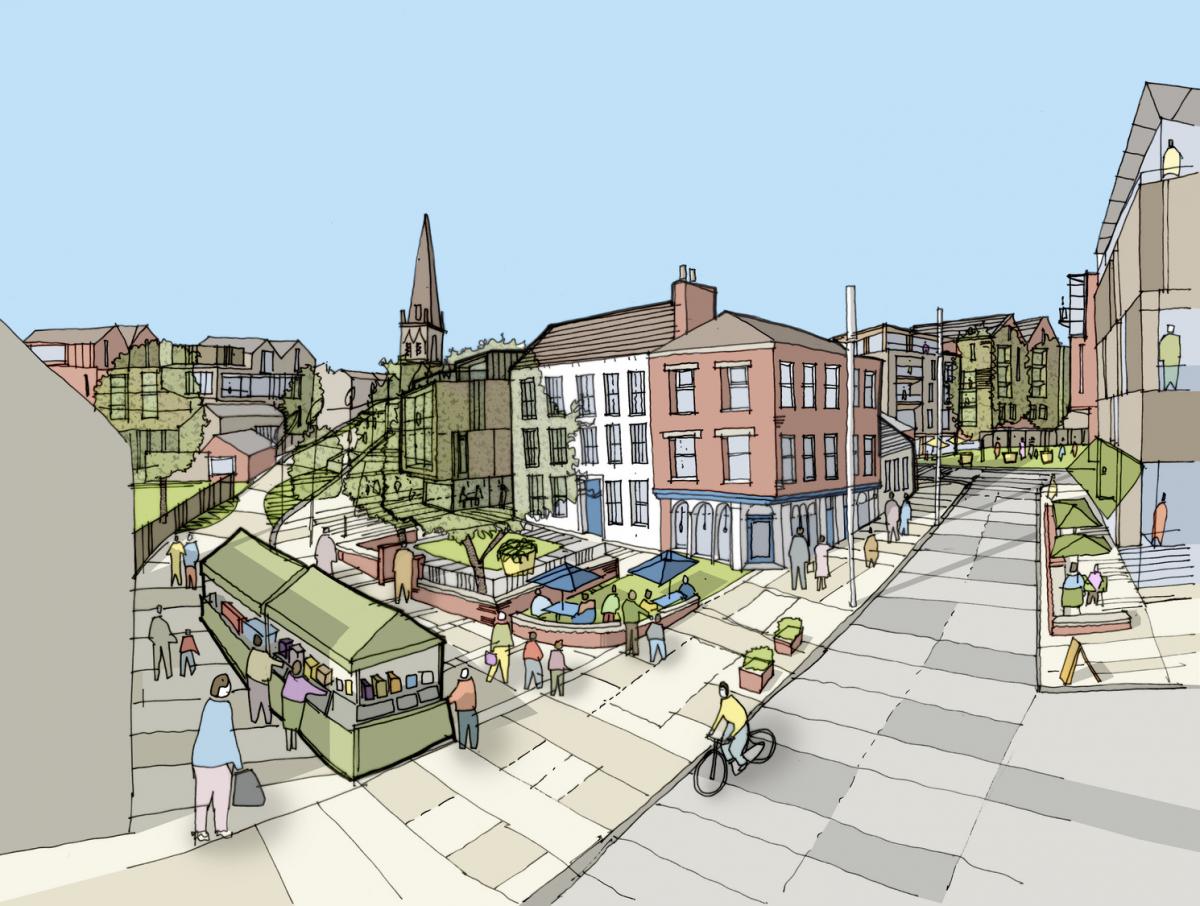 The 15-year regeneration framework aims to create an urban village in within Stoneygate and sets out an exciting, long-term vision for the area that aims to both attract investment into Stoneygate and realise its potential. This includes plans to deliver 1,600 homes, as well as bring back into use a number of empty and derelict buildings in the under-used part of the city, including the former Horrocks Mill.
The masterplan seeks to repair the urban fabric and increase the density of development. A high-quality urban village is formed from a sequence of diverse nodes and hubs that activate and improve the legibility across the area, bringing urban transformation into the historic heart of the city.
A key objective is improvement in connectivity. A series of walking and cycling routes are also created, improving connectivity within the area while also delivering stronger links to the rest of the city centre.
"Stoneygate is a key area of Preston city centre with huge potential and many opportunities. Creating a new high-quality urban village, it's a chance to bring a huge transformation into this historic part of Preston."
Cllr Peter Moss, Cabinet Member for Planning and Regulation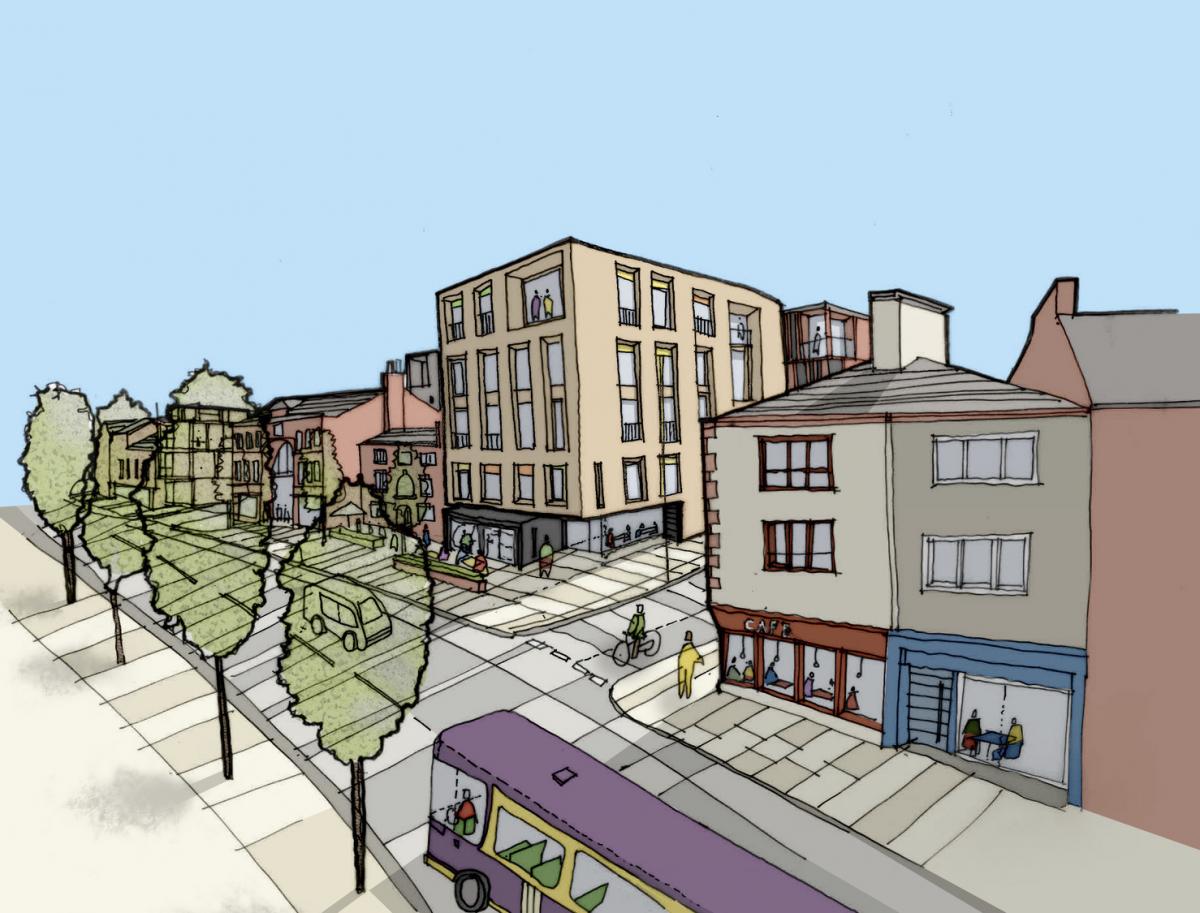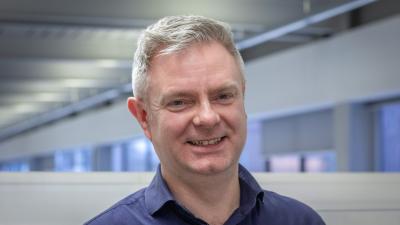 Associate Director
Martin is an experienced architect who has successfully delivered projects across a broad range of sectors, most recently specialising in hotels, multi-residential, mixed-use, and masterplanning work.