Affordable housing in the heart of Ancoats.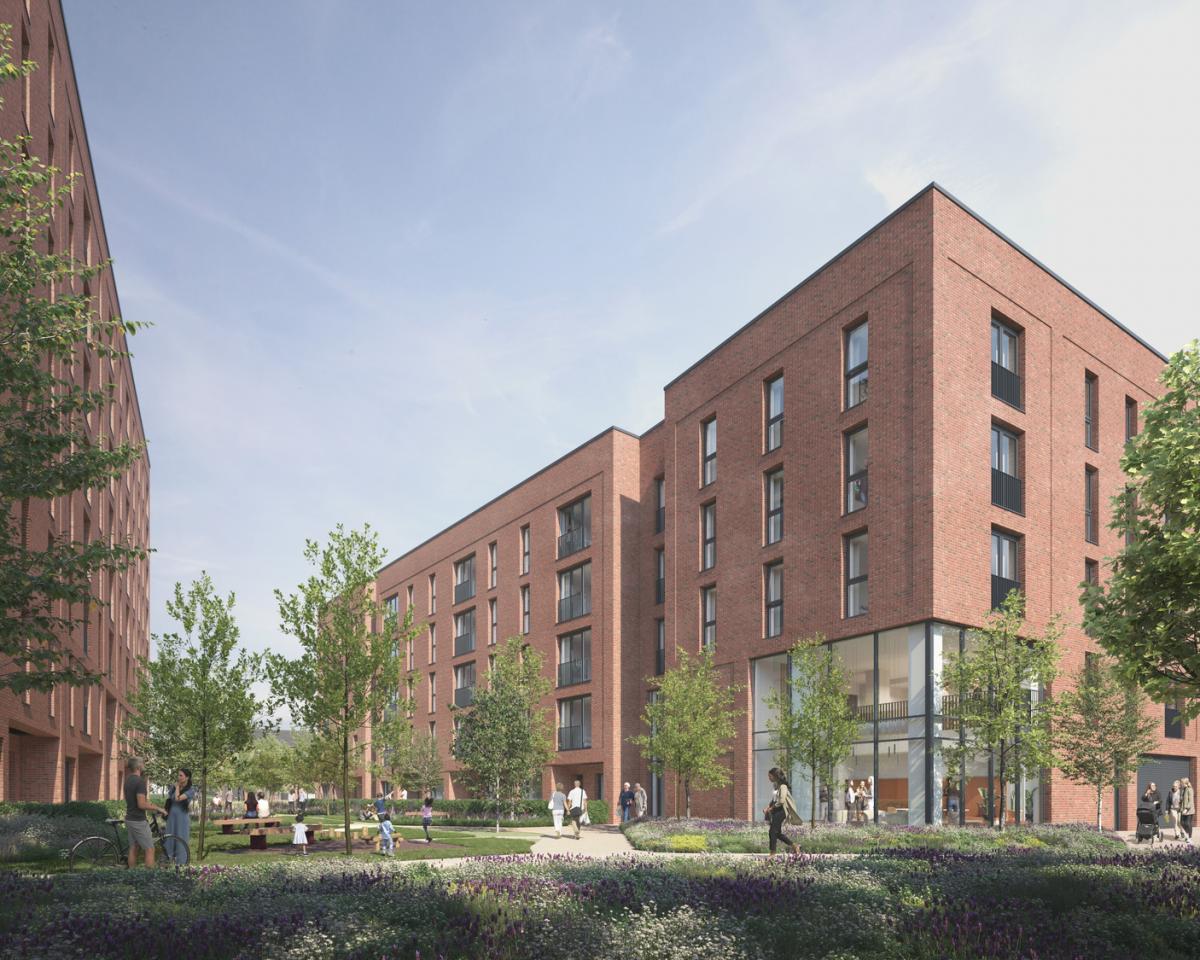 Ancoats is an area of Manchester that has undergone significant regeneration over the past few years.
Once the heart of Manchester's manufacturing output during the height of the Industrial Revolution, the area experienced a significant decline during the latter half of the 20th century.
Over the past decade, however, strategic regeneration has given the area a new lease of life, with the development of new homes and the establishment of a number of independent bars and restaurants, helping to create a vibrant and popular urban community.
The Rodney Street site is the latest development to contribute to the ongoing regeneration of the area, delivering affordable, high-quality housing.
Located on land between Rodney Street and Ancoats Green, the development will deliver 118 new one and two-bedroom apartments in addition to ten townhouses. 30% of the homes will be made available at the Manchester Living Rent.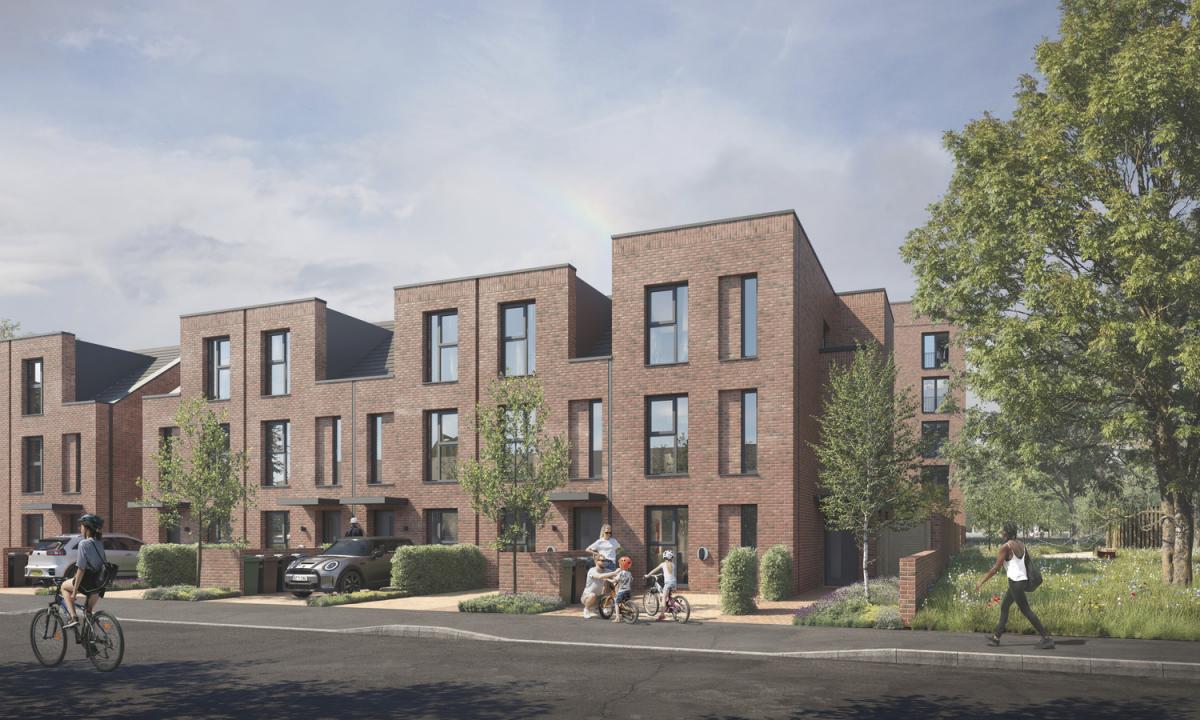 Essential to the design is ensuring that the development contributes to Manchester's 2038 Zero Carbon ambitions by providing well-insulated homes that will lower energy costs for residents.
The townhouses will each also include a parking space with electric vehicle charging points, and private gardens to the rear.
The proposed material palette takes cues from the immediate neighbourhood of Ancoats, adopting a palette of red brickwork in complementary tones, whilst also recognising the transitional nature of the site.
A key urban design aim was to connect the development to the surrounding neighbourhood and establish a relationship with the nearby Miles Platting and Ancoats Green.
To achieve this, the apartment blocks are arranged on either side of a new green street, creating a strong connection across the site and encouraging movement through the area and beyond.
An extensive landscape scheme and a significant number of new trees will also be planted as part of the placemaking public realm works, which will complement a wider public realm strategy that looks to make Ancoats a low-carbon, sustainable neighbourhood with a focus on active travel, walking, and cycling routes.
The Rodney Street site forms part of a coordinated phase of development we are delivering for the City Council, Manchester Life Development Company, and Great Places across four underused sites in Ancoats and New Islington. Together, the schemes will deliver over 400 new homes to meet a range of housing needs in support of Manchester's housing requirements, in addition to space for local businesses and the community.
Image credits
Virtual Planit ©