In detail - The spiral stair at Caernarfon Castle
The King's Gate project at Caernarfon Castle is a series of design interventions to the World Heritage site. As part of a short series, we look at the bespoke design details with a shared palette of materials and finishes that have helped shape the project.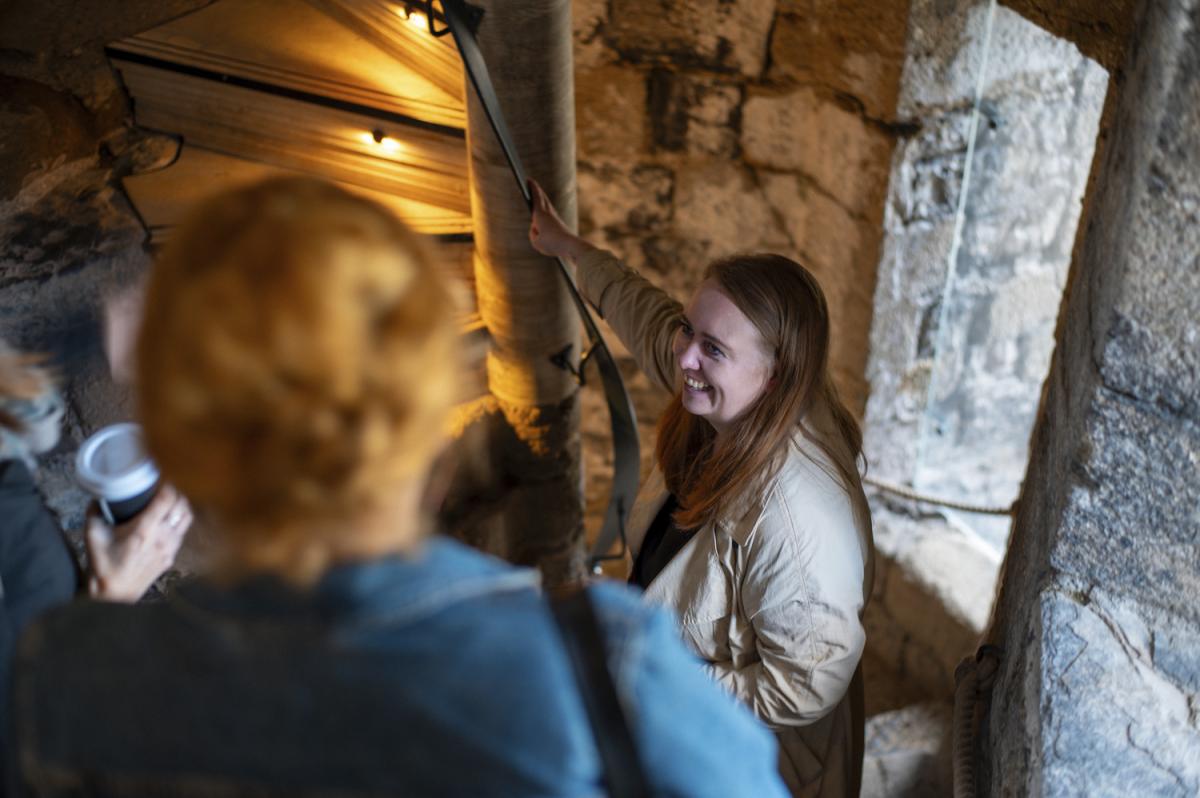 When we started to work at Caernarfon Castle, the King's Gate was a maze of tunnels and stairs that led to inaccessible or ruinous places. What is now a spiral stair between the new deck and the cafe is one such example. A stone spiral stair rose partway up the tower but was incomplete. We needed a design response that was functional and beautiful, and that expressed the new and old side-by-side.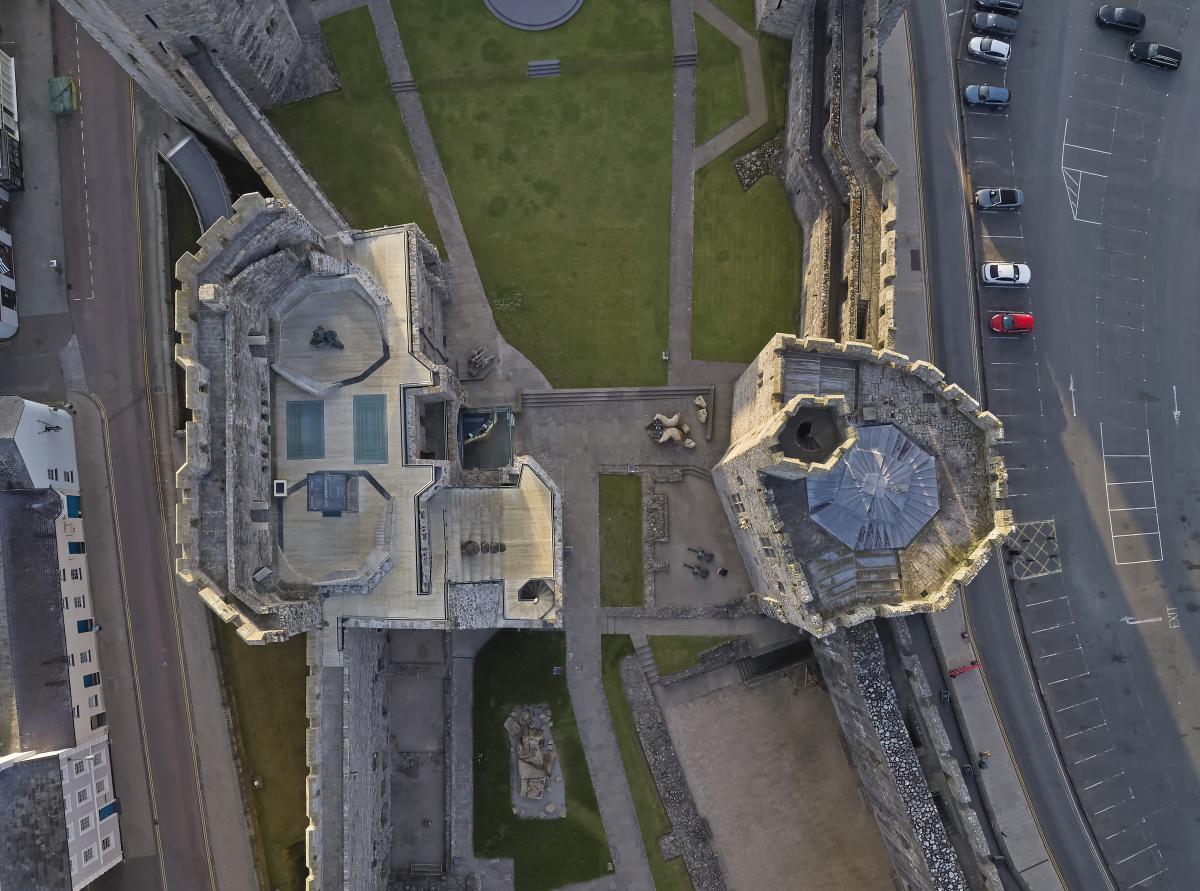 The new stair elements were built by layering individual pieces of Accoya timber to match the external decks. These were cut individually and installed piece-by-piece to follow the stone of the rough castle walls. Each layer builds up to create an individual step with the layer expressed to the underside like a fan from the central structural post. The timber has been left untreated so that it naturally weathers to complement the patina of the existing stone and to ground it in the context of the castle walls.
The staircase sits away from the existing stone wall, with minimal connections thus minimising intervention to the historic fabric of the castle. Finally a sinuous handrail wraps around the central post and onto the deck, seamlessly integrating into the new Balustrade.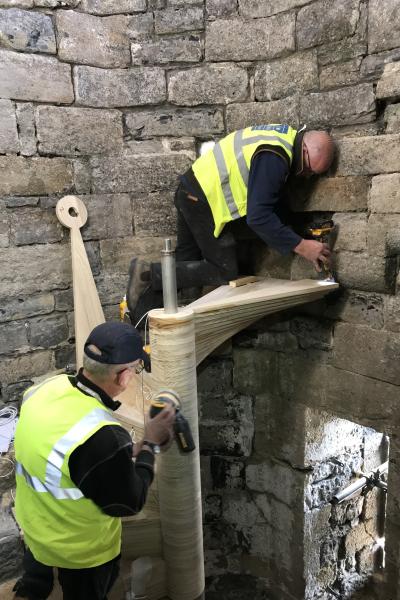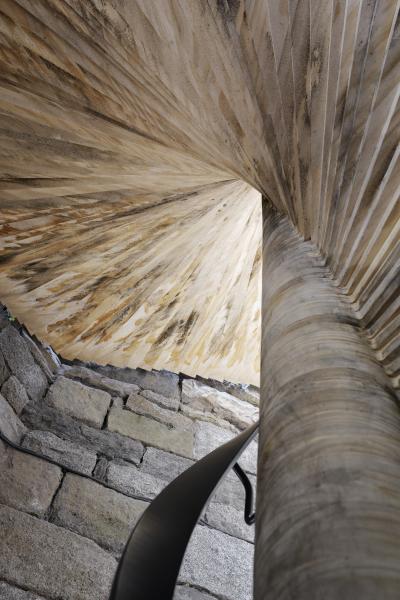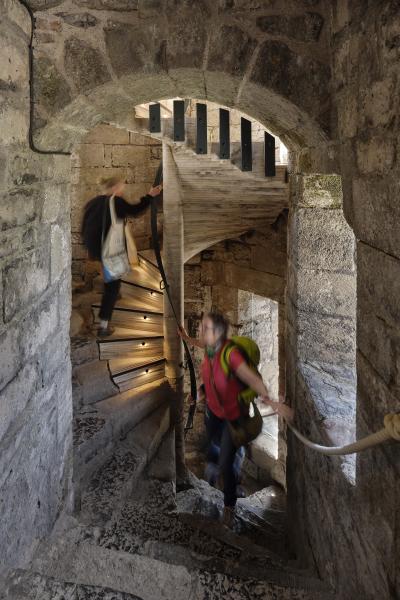 As you walk up the stair now there is a clear distinction between the old and new. Light filters through the gaps between the stair and washes the walls. Additional lighting, clear nosings and the sturdy handrail mark the transition from new to old and have allowed us to keep this historic part of the castle as part of the visitor experience for as many visitors as possible.
'We as a design team had always been conscious that we were adding new layers to this phenomenal building. We took this quite literally with the design of the stair, building it out of handcrafted layers that work into the space and complete the ruined stone stair, now connecting it to the new decking.'
Stephen Anderson, Director at Buttress