Buttress appointed to Barrow town centre regeneration scheme
We have been appointed alongside designers OPEN and engineers WSP to develop an ambitious, multi-million pound regeneration scheme for Barrow's town centre.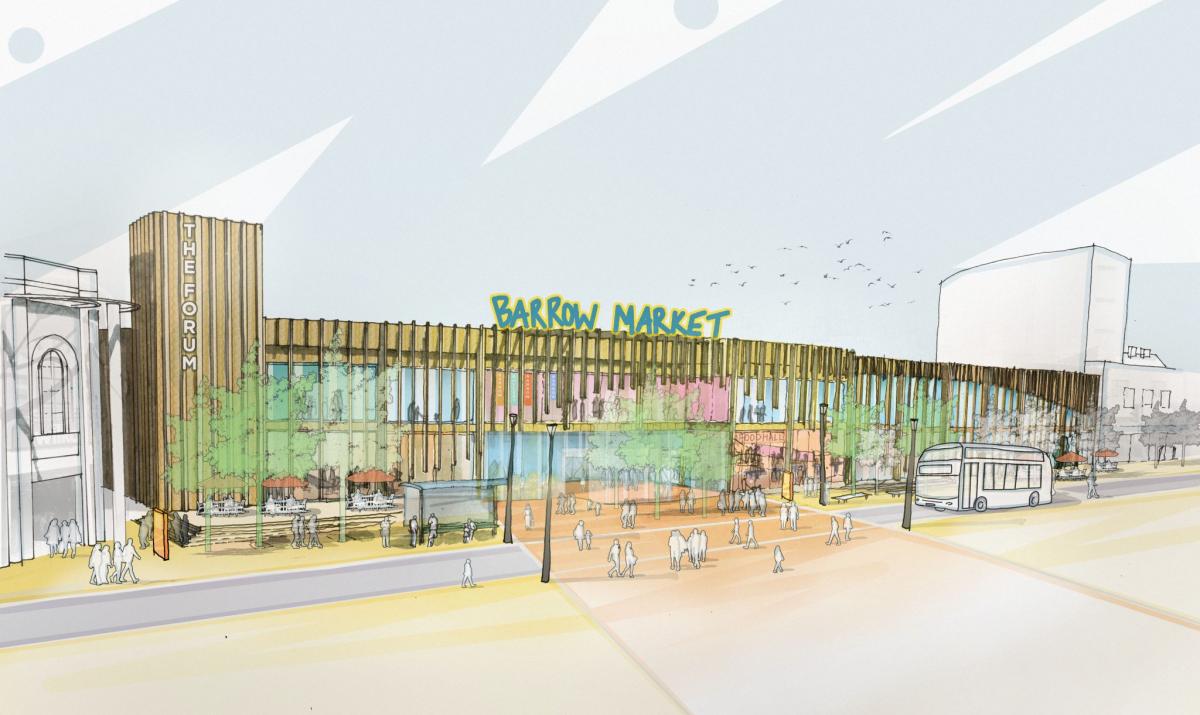 Selected following a competitive tender process, we will be working with the council to complete the design element of a scheme to re-imagine Barrow Market Hall into a destination for shopping and experiences with independent traders and local food producers at its heart.
The project will also include a new exterior for The Market Hall and neighbouring arts and entertainment venue The Forum, a new community hub, as well as public realm improvements to Duke Street and the rear of the building, to create better transport connections and spaces for events.
Councillor Ann Thomson, the leader of Barrow Borough Council, said: "We're excited to have appointed such a prestigious team, led by Buttress, and look forward to engaging with the community as part of the process.
"We know the way people use their high street is changing in towns and cities the length and breadth of the country and that this change has been further exacerbated by the Covid pandemic.
"There's no mistaking that this is not simply a refresh of our existing market hall. It's a much larger, more ambitious project that will herald a new era for the high street in the town."
Work on the scheme's design will get underway immediately and will be informed by a series of engagement events with the community and local stakeholders over the coming months.
A formal planning application will be submitted in spring 2023. It is anticipated the work will be completed by 2025.
Chithra Marsh, Associate Director at Buttress Architects, said: "We're delighted to have been appointed by Barrow Borough Council to develop the designs for this ambitious project.
"Over the next few months, we'll be hosting a series of engagement events and workshops and we encourage local people to come along, have their say, and help shape the vision for the market hall."
The scheme is being supported by £16 million from the Government's Levelling Up Fund grant, was awarded to Barrow in October 2021, and will incorporate elements of the £25 million #BrilliantBarrow Town Deal.