First White Cloth Hall shortlisted for AJ Heritage Award
The AJ Architecture Awards recognise excellence in UK architecture.
The restoration of First White Cloth Hall has shortlisted in the heritage category at this year's Architects' Journal Architecture Awards.
A Grade II* listed building, the First White Cloth Hall is one of the most significant historic buildings in Leeds city centre. Based on Kirkgate, Leeds' oldest street, it was the first covered area to trade in cloth in Leeds and was instrumental in the development of the city's textile trade.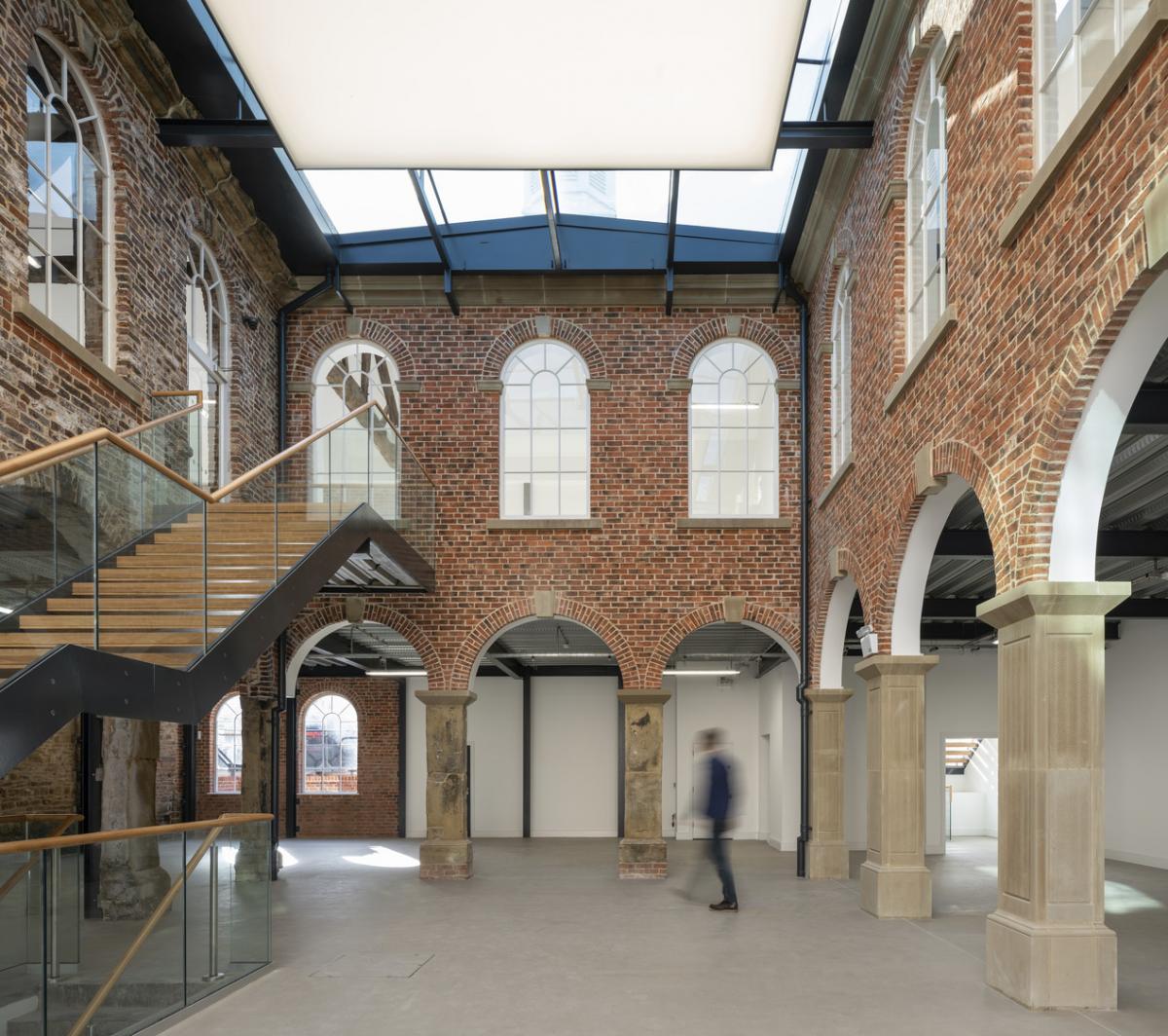 Despite its significance, over the years the building gradually fell out of use and its condition declined. In 1999, it was placed on Historic England's At Risk Register and was vacated around 2010. By this point, the building's West Wing had been demolished due to serious structural issues and what remained of the rest of the building was in extremely poor condition.
It was acquired by developers Rushbond in 2017 who appointed us to carry out a complete restoration of the building and optimise its potential as a significant building within Leeds' heritage landscape.
With grant support from Historic England, National Lottery Heritage Fund and Leeds City Council, the complex project has seen the building pulled back from the brink of complete ruin through considered conservation and repair. Where possible, surviving elements of the original brick and stone walls have been conserved and incorporated into the new designs, leaving a raw, textural character to the interior spaces. The restoration also included a complete reinstatement of the original West Wing, which was lost during demolition in 2010, and the creation of a new central, top-lit atrium which reveals the original building form and animates the space that was originally a hub of activity.
As a result of the restoration, the building has now been removed from Historic England's At Risk register, after almost 20 years on the list.
The AJ Architecture Awards, created by The Architects' Journal, recognise excellence in UK architecture across a range of categories. The awards ceremony will be held on 23rd November at the Hilton London Metropole.